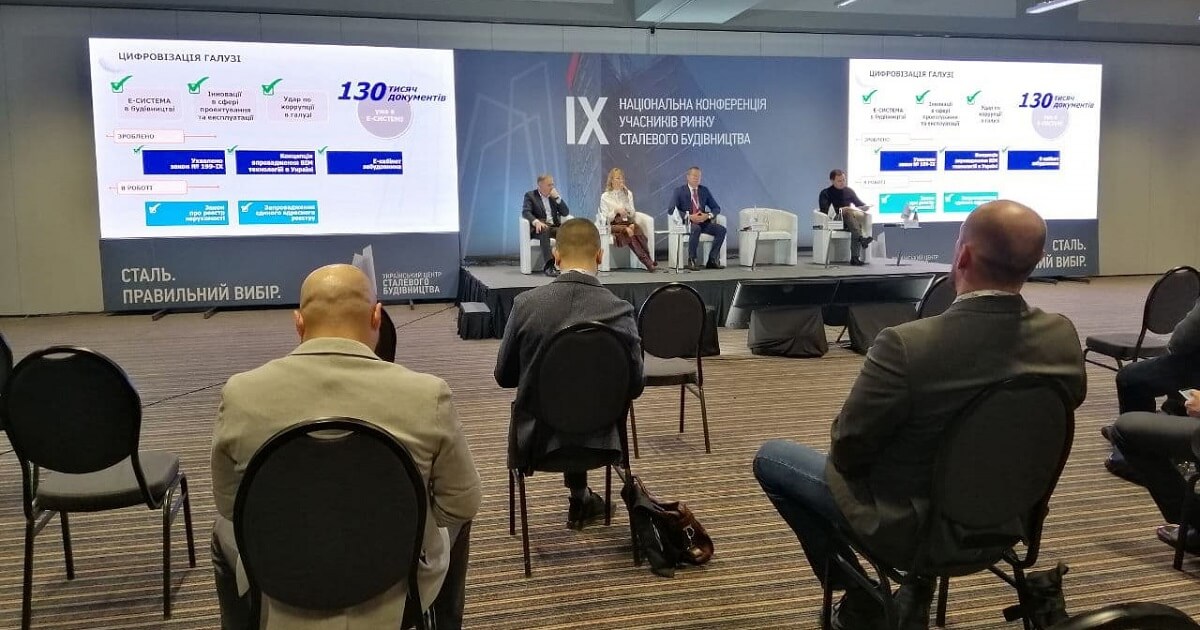 USCC forecasts a 4% increase in consumption of steel structures, to 155 thousand tons, in 2021
In 2020, the volume of apparent consumption of steel structures in Ukraine increased approximately by 10% to 149 thousand tons against 2019. Infrastructure construction was the key driver for the increase in consumption. Consumption of steel structures is expected to reach 155 thousand tons in 2021.
Executive Director of the Ukrainian Steel Construction Center (USCC), Viacheslav Kolisnyk, mentioned that in his speech at the 9th National Conference of the Steel Construction Market Participants.
According to USCC's preliminary data, total production of steel structures increased by 6.5% to about 147 thousand tons.
"Key producers of steel structures increased their production. Ukraine's metal imports also increased. The influence of commercial real estate and residential construction sectors weakened. We recorded a significant increase in infrastructure construction. Take a look at the European markets; in Poland, for example, over 50% of orders go for infrastructure construction. And we are currently moving that way, too", explains Viacheslav Kolisnyk.
According to a survey conducted by UCSS, 31% of market participants showed an increase in production of steel structures and 68% reduced their production, over the last year. Specific share of steel structures plants with annual production of over 5 thousand tons grew by 5 pp to 48%, while the number of market participants with the corresponding production volumes hasn't changed. Specific share of plants with annual production below 2 thousand tons reduced by 2 pp to 17%, even despite the growth in their nominal numbers.
Therefore, the major contribution was mainly made by large and medium-sized companies, with the former stepping up their market presence.
According to the 2020 UCSS report on the market of the steel structures, the foreign trade balance in the market of steel structures appeared to be negative (-1.3 thousand tons) in 2020, for the first time in the recent years, due to increased imports of road fences. According to the UCSS survey, imports of steel structures totaled 12.2 thousand tons (+5.1 against 2019), and exports totaled 10.8 thousand tons (×2.2).
The specific share of the segment of engineering and transport infrastructure (5.2 thousand tons) amounted to 42% in the total volume of imports. Turkey, Belarus, Kazakhstan and Poland dominate as the source countries of imported steel structures.
General construction structures (88%) dominate the export structure. The geography of exports showed major supplies going to Russia, Poland, Moldova, with 88.4% of that volume accounting for the segment of general construction structures.
According to Viacheslav Kolisnyk, the sector is expecting growth in demand for steel structures in the mining & metals sector and agro-industrial complex.
As GMK Center reported earlier, consumption of steel structures in Ukraine increased by 8.9% to 135 thousand tons against the previous year.
The overall production of steel structures rose by 11% to 138 thousand tons, of which steel structures used in general construction accounted for 128 thousand tons.
---
---