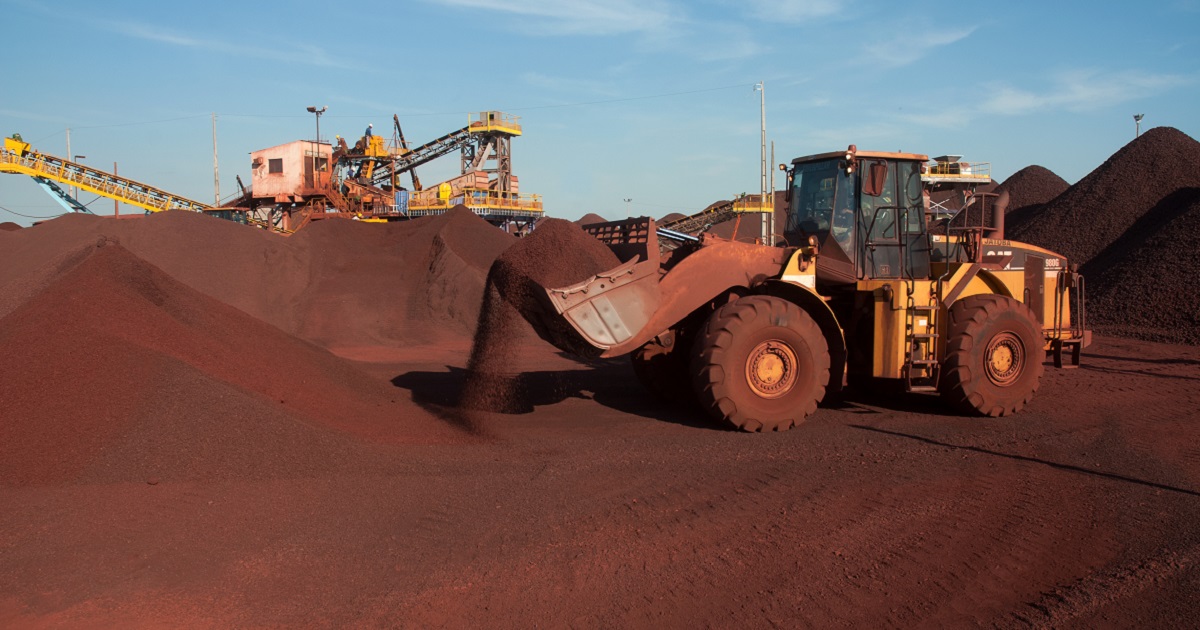 During September 8-15 iron ore futures on the Dalian Commodity Exchange rose to $120.91/t, and on the Singapore Stock Exchange – to $123.5/t
January iron ore futures, the most traded on the Dalian Commodity Exchange, rose 7.3% from the previous week – up to 879 yuan/t ($120.91/t) for the September 8-15, 2023, period. This is evidenced by Nasdaq data.
On the Singapore Exchange, quotations of basic October futures as of September 1, 2023, increased by 9.2% compared to the price a week earlier – up to $123.5/t.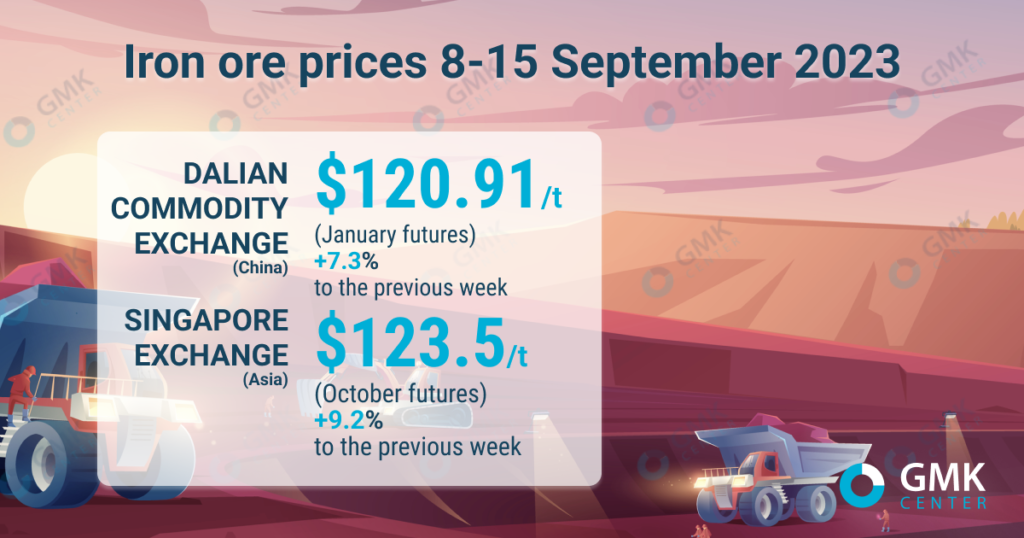 Iron ore prices in China are supported at high levels thanks to improving economic indicators and reduced market controls by the authorities. In addition, stable demand for raw materials is supported amid high indicators of daily pig iron production.
«Increase in blast furnace loads among steel mills continues to grow along with the increase in daily pig iron output. Changes in trends are not expected yet,» Huatai Futures analysts note.
In addition, there has been an improvement in lending to the real estate market along with the strengthening of the yuan. Chinese banks allocated 1.36 trillion yuan for lending in August, compared with 345.9 billion in July. It was expected that the figure would not exceed 1.2 trillion yuan.
«Better-than-expected lending data signal stabilization of real estate market demand for mortgage loans, which also boosts sentiment on the steel market,» ING bank analysts comment.
In the near term, steelmakers will replenish iron ore stocks to meet production needs, as most mills have low inventories ahead of the holidays. Prices will also be supported by low inventories at ports, which are at three-year lows.
Long-term forecasts are ambiguous, as the situation on the market will depend on the rate of stimulation of the Chinese economy, as well as the factor of the likely limitation of steel production in the country by the authorities.
As GMK Center reported earlier, the investment bank Goldman Sachs revised its price forecast for iron ore in the second half of 2023 downwards – by 12%, to $90/t. This is due to the projected oversupply of raw materials in the amount of 68 million tons and a decrease in the volume of steel production in China. For their part, ING analysts expect the price of iron ore to be $105/t in the third quarter, and $100/t – in the fourth.
---
---