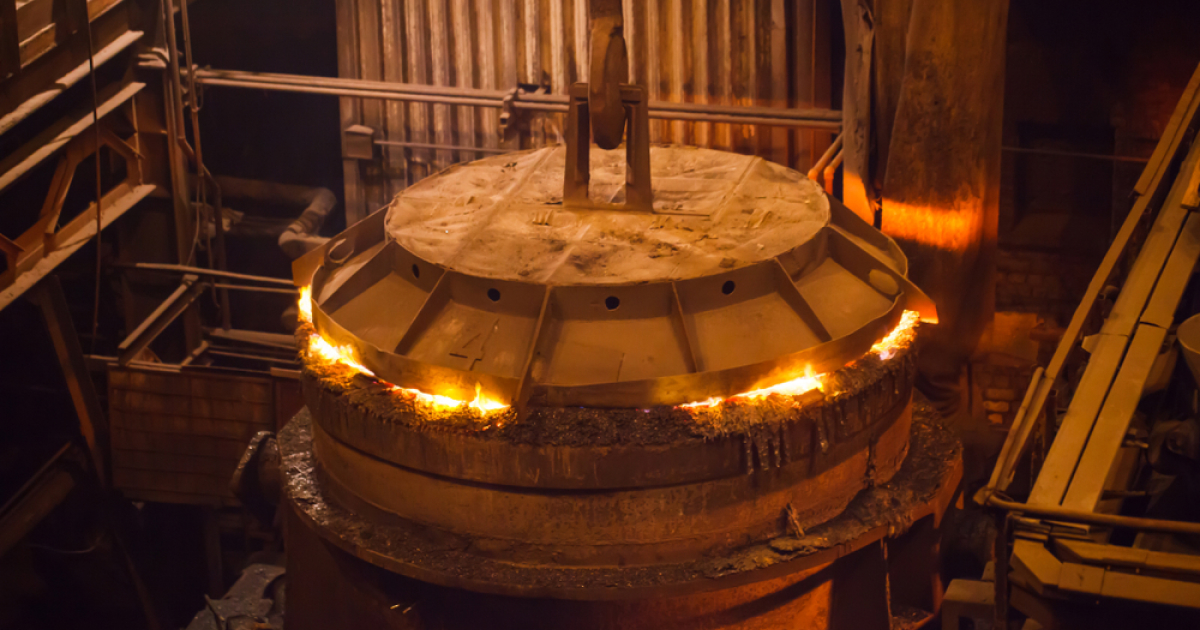 Electric arc furnace
The utilization rate of electric arc furnaces by Chinese steelmakers as of May 4, 2023, was 50.42%
The load of electric arc furnaces at steel enterprises in China decreased by 5.84 pp as of May 4, 2023, compared to the previous week – to 50.42%. Thus, falling for the fifth week in a row, the indicator reached a 3-month low. SteelMint reports about it with the reference to Mysteel data.
The decline in steel prices continues to negatively impact steelmakers' earnings or exacerbate existing losses. This is prompting electric arc furnace steelmakers to cut production and carry out unscheduled maintenance.
The recovery in steel demand was slower than expected at the beginning of the year. However, steel consumption could deteriorate further in May as China enters the rainy and hot season, which will hamper construction activity. On the other hand, such natural factors will hinder the collection of scrap, which will lead to limited supplies and higher prices for raw materials. In the absence of demand, such a scenario will increase the losses of steelmakers.
So far, steel prices have been buoyed by news of cuts in production by steel companies in Tangshan, but the rise in prices is unlikely to last long, as domestic steel market trends are still determined by negative fundamental factors – an imbalance in demand and an increase in supply.
As GMK Center reported earlier, in January-March 2023, China increased production of steel by 6.1% compared to the same period in 2022 – up to 261.56 million tons. Steel production in China was at a high level due to economic recovery and higher profits in the steel industry
China's steel production is expected to face more pressure in the second half of the year. There is talk in the market that production will be limited to last year's levels in order to formulate and implement carbon reduction policies.
---
---