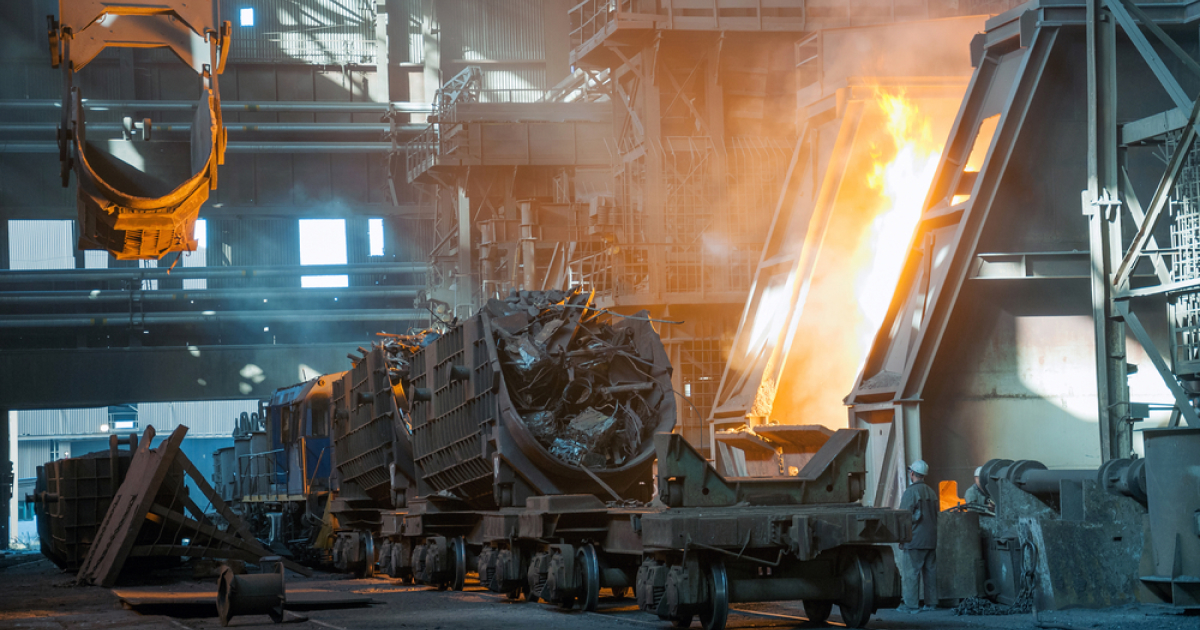 Scrap metal use in steel sector
The share of steel produced by electric arc furnaces will increase to 22% by 2030
The Chinese steel industry, as part of China's ambitions to achieve carbon neutrality by 2060, plans to reduce coking coal consumption in steel production by 20-25% over the next 7 years. SteelMint reports about it.
The share of scrap-based EAF steel is expected to increase from 12% in 2022 to 22% by 2030. 88% of the 1.01 billion tons of steel produced in 2022 was produced at blast furnace facilities.
In 2022, the production of coking coal in China amounted to 676 million tons. Another 64 million tons of raw materials were imported. Due to its heavy dependence on coal consumption in blast furnace steel production, China's steel industry accounts for about 20% of the country's total annual carbon emissions.
Thus, reducing the use of coking coal is one of the key efforts of the Chinese government to reduce carbon emissions and improve air quality in the country.
One of the factors that will affect the consumption of coking coal in China is the reduction of steel production – the main consumer of raw materials.
It is believed that the steel industry has already reached its peak in the volume of steel production, so the indicator will only decrease over time. The historical maximum was recorded in 2020 at the level of 1.06 billion tons. Already in 2022, the indicator decreased by 2% y/y, and by 2030 production is expected to decrease to 850 million tons.
At the same time, the share of steel produced using scrap will gradually increase, as producers will switch to electric arc production instead of blast furnace.
The National Development and Reform Commission (NDRC) forecasts that by 2025 China's steel scrap consumption will increase to 320 million tons in line with its carbon neutrality goals. By 2030, the share of scrap in steel production will increase to 34%.
Thus, the long-term demand scenario for coking coal remains negative, although it will take another 10 years or so before definitive signs of a decline are evident.
As GMK Center reported earlier, China aims to increase the use of domestic and imported scrap in steel production. The country also plans to increase domestic production of iron ore, expand mining rights in foreign markets.
Also, the world consumption of scrap metal in steel production in 2022 decreased by 7% compared to 2021 – to 610 million tons. China (225 million tons), the EU (78 million tons), and the United States (55 million tons) are among the top three scrap consumers.
---
---