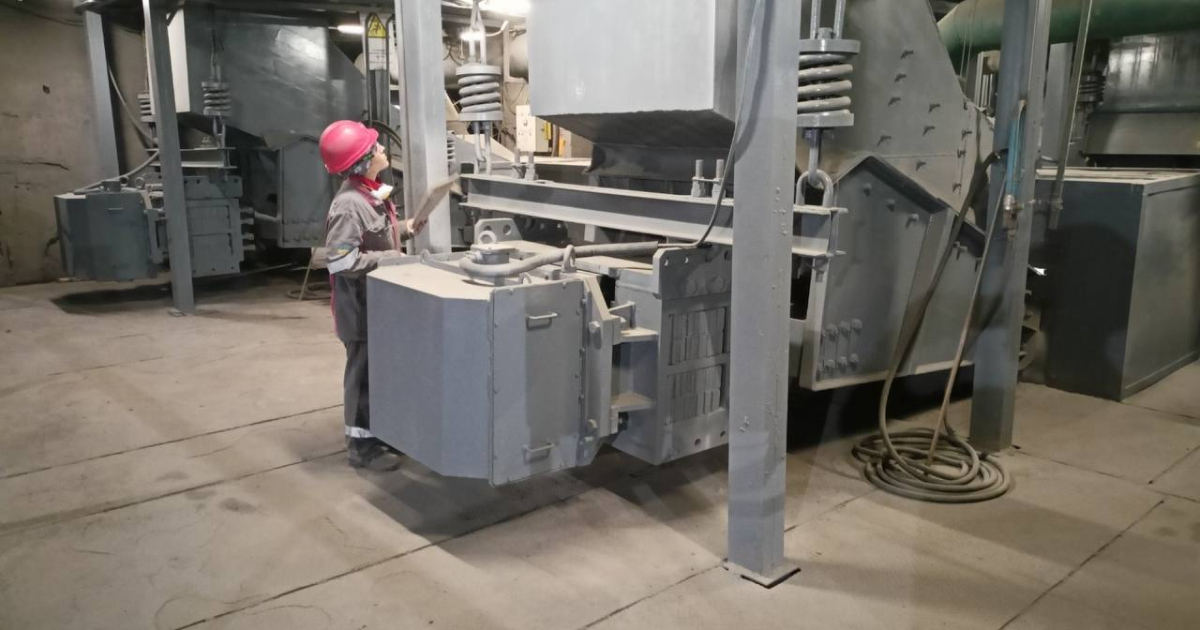 The production capacity of modernized equipment is up to 2.5 thousand tons per hour
The Central Mining and Processing Plant (Central GOK) repaired four vibratory feeders of the crushing plant. Metinvest Kryvyi Rih reports about it on the Facebook page.
The equipment is designed to load iron ore after the first and second stages of crushing onto conveyors that deliver raw materials for further crushing.
During the repair, specialists replaced the worn lining plates of the vibratory feeder's tray from the usual grade of steel with bimetallic plates of increased wear resistance. This will increase the service life of the equipment by 2.5 times.
The workshop specialists also modernized the fastening of interchangeable parts, and the plates were fixed with special bolts. In the future, this will make repairs faster and more convenient. Previously, welding seams were used to fasten equipment.
The production capacity of modernized equipment is up to 2.5 thousand tons per hour.
As GMK Center repored earlier, the Central GOK allocated UAH 3.2 million for the renewal of railway tracks on the race section, which is involved in the transportation of iron ore from the Petrivskyi and Artemivskyi quarries to the enterprise's industrial site. Now the restored section has a throughput capacity of up to 20 freight trains per day.
As GMK Center reported earlier, Central GOK allocated UAH 70 million for the overhaul of excavator ECG 8I №22, which works on the horizons of the Petrivskyi quarry, and UAH 106 million for the modernization of three excavators of the Gleivatskyi and Artemivskyi quarries.
Central GOK is among the five largest producers of iron ore in Ukraine. It specializes in mining and production of concentrate with iron content of 68.5% and 70.5%, as well as pellets with iron content of 67.5%.
---
---