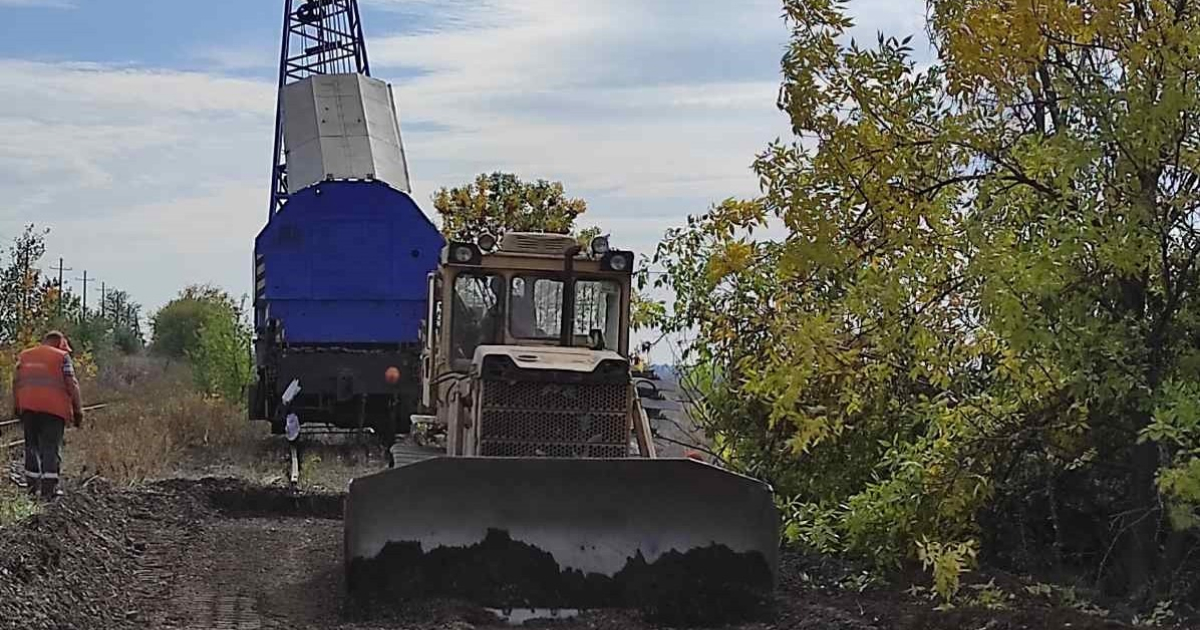 Specialists restored the section of tracks involved in the transportation of iron ore from the Petrivskyi and Artemivskyi quarries
The Central Mining and Processing Plant (Central GOK) allocated UAH 3.2 million for the renewal of railway tracks on the race section, which is involved in the transportation of iron ore from the Petrivskyi and Artemivskyi quarries to the enterprise's industrial site. This is stated in the Metinvest.Media's press release.
Major repairs of the railway track were carried out on the stretch between Nedayvoda and Iskrivka stations.
During the work, the specialists dismantled the old rail-sleeper grid and prepared the area for the installation of the new one. At the second stage, the track on reinforced concrete sleepers was renewed, crushed stone was laid, and the railway track was leveled and corrected.
"For Central GOK freight transportation by rail is an important component of the work, because in this way iron ore from quarries and mines are delivered to the processing complex of the enterprise. We systematically update the railway fleet, special equipment and machinery on the routes of our freight trains. This makes transportation safer and more productive," said the plant's CEO Dmytro Shevchyk.
Now the restored section has a throughput capacity of up to 20 freight trains per day.
As GMK Center reported earlier, Central GOK allocated UAH 70 million for the overhaul of excavator ECG 8I №22, which works on the horizons of the Petrivskyi quarry.
Before, the plant invested more than UAH 106 million for the modernization of three excavators of the Gleivatskyi and Artemivskyi quarries.
Central GOK is among the five largest producers of iron ore in Ukraine. It specializes in mining and production of concentrate with iron content of 68.5% and 70.5%, as well as pellets with iron content of 67.5%.
---
---