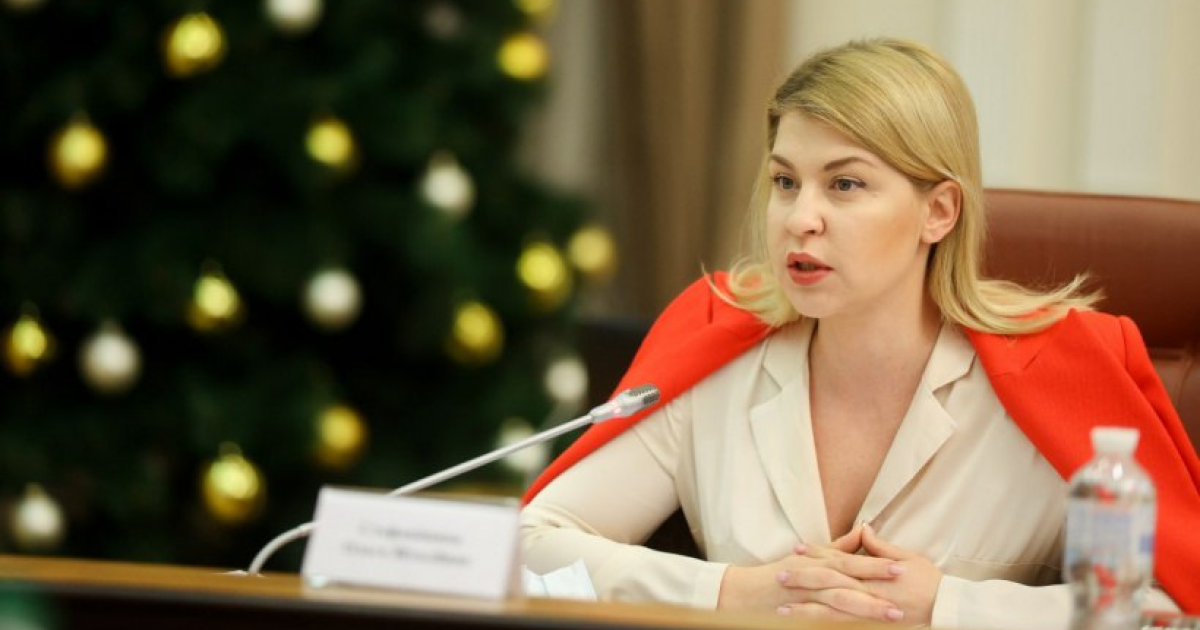 (с) kmu.gov.ua
This document will become a basis for attracting multi-source funding of green transition projects in the country
As explained by Olha Stefanishyna, Deputy Prime Minister for European and Euro-Atlantic Integration of Ukraine, at an online briefing, the Cabinet of Ministers is going to develop a comprehensive Green Deal Strategy for Ukraine and present it in February 2022.
"Today, a meeting of the interdepartmental commission on Ukraine's Green Deal took place, which elaborated the appropriate grounds for the development of a comprehensive Green Deal Strategy for Ukraine," she said.
According to Olha Stefanishyna, this document will define the main issues related to the energy, infrastructure, energy efficiency and implementation of the Nationally Determined Contribution (NDC-2).
Deputy Prime Minister emphasized that when attracting funding through international financial institutions, the preference is given to green transformation projects only.
"All loans, which will be attracted through international financial institutions, will — one way or another — be specifically used for green transformation," Olha Stefanishyna noted.
Among the priority fields, she mentioned projects related to the implementation of the draft law on inland waterways and energy efficiency. According to Olha Stefanishyna, regions will receive a certain portion of funding to modernize the transport fleet of cities and territorial communities.
She stressed that the attraction of funding would only be possible if the appropriate strategies were in place.
"Our task for 2022 is to effectively allocate these international and state funds. Therefore, at today's meeting of the interdepartmental working group, we set the goal to present such strategic vision in February next year," added the Deputy Prime Minister.
In addition, during today's meeting of the working group on climate change mitigation within the framework of the EC's European Green Deal Initiative, the Prime Minister of Ukraine Denys Shmyhal reminded that achievement of climate goals involves a number of key transformations. And to ensure their achievement, it is necessary to create permanent working groups and coordinate the efforts of all participants around the Green Transition Strategy.
Some permanent subgroups have already been created in certain fields, such as:
energy independence and energy transformation;
energy efficiency and thermal modernization;
new competitive economy;
climate finance for green transition.
Presumably, the Economic Recovery Center will become a platform where all works for the development of the National Green Transition Strategy will be performed.
As GMK Center reported earlier, on 30 July, the Cabinet of Ministers has approved the updated Nationally Determined Contribution of Ukraine under the Paris Climate Agreement (NDC-2). This document provides for the reduction of greenhouse gas emissions by 65% until 2030 and by up to 35% as compared to the level of 1990. To do this, Ukraine will require the annual funding of about $10 billion.
In September, the European Union called the Ukrainian Government to set specific benchmarks for achieving climate neutrality by 2050. At that time, the EU Delegation to Ukraine pointed out to the need to introduce reforms in Ukraine and to strengthen the administrative capacity to meet the NDC-2 commitments and to further reduce the emissions.
---
---