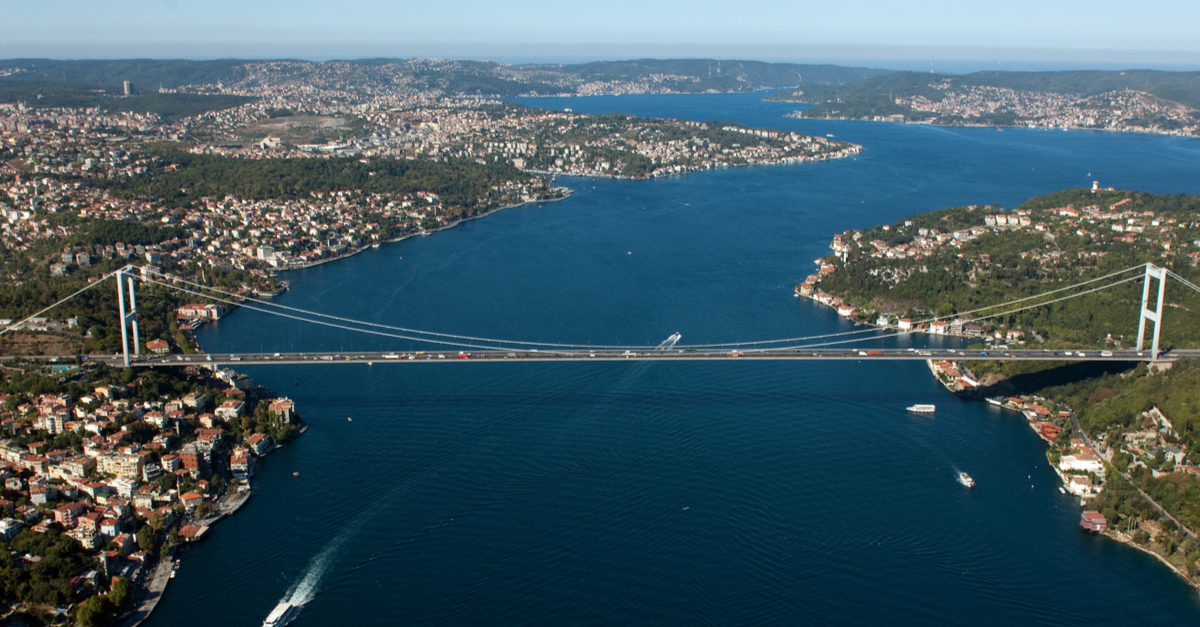 (c) shutterstock
Vessel traffic through Istanbul is closed in both directions
On April 20, 2022, Turkey has suspended navigation through Bosporus Strait in both directions, Anadolu news agency reported.
Vessel traffic from Turkish coast in the north-south direction was suspended from 2 AM, local time, and in the south-north direction from 6:15 AM.
Information on when and how traffic will be resumed is not reported.
Ukraine is a major agricultural and metallurgy products exporter. Before the Russian invasion, Ukraine exported up to 6 million tons of grain and oilseed a month. In March, exports fell to 200,000 tons. Iron ore was Ukraine's largest export in March (3,1 million tons or $439 million).
Ukraine had been mostly using its seaports for exports, but now they are blocked. The country tries to redirect most exports to the western railroads, but supply disruptions are still possible.
Earlier the strait connecting the Black and Marmara Seas was blocked due to the drift of sea mines from the zone of the Russian-Ukrainian war.
At the end of February, the Russian Federation blocked the area of the Black Sea for military exercises, through which the route from the Bosporus to Odessa runs.
In January-February, GMK Center reported, Turkey increased by 87% its imports of pig iron from Ukraine, but reduced hot rolled coins and billet imports.
---
---