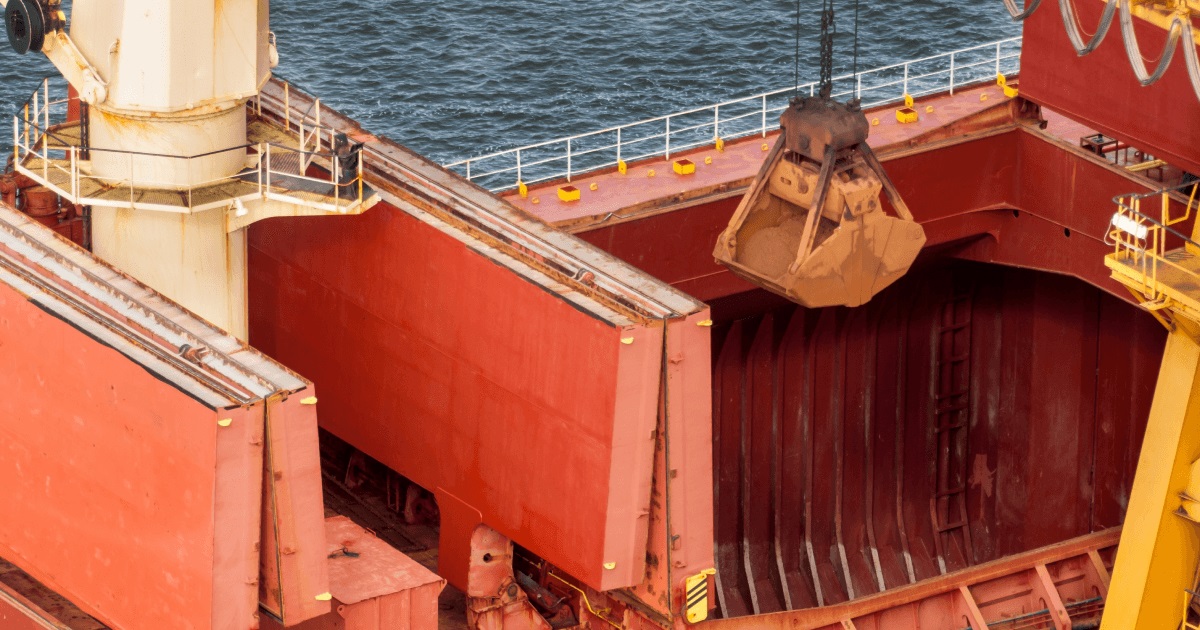 Iron ore
Last month, Ukraine exported 3.1 million tons of iron ore worth $439 million
In March, Ukrainian exports almost halved m-o-m, and amounted to almost 6 million tons of various products worth $2.7 billion. The largest export item was iron ore – 3.1 million tons (in February – 3.7 million tons) worth $439 million. In March, Ukraine's import fell more than three times to $1.8 billion from $5.9 billion in February.
It was written by Yulia Sviridenko, Minister of the Economy, on the Facebook page.
In addition, steel exports dropped significantly in March. For example, the export of flat products fell by almost 10 times – to 47 thousand tons from 437 thousand tons in February. For certain types of metal products Ukraine had no export. The reason is the production shutdown, and the destruction of steel enterprises.
 "The blocking of ports has harmed most agricultural exports. In March, we exported 1.1 million tons of corn, 309 thousand tons of wheat, 118 thousand tons of sunflower oil, 40 thousand tons of soybeans. This is 4 times less than in February. In addition, these statistics include the share of cargo that managed to leave the ports 0of Ukraine in the first days of the Russian attack", said Yulia Sviridenko.
According to her, for many positions of products with a deep degree of processing, the volume of export remained at the level of the previous month. For example, cable products export in the amount of $111 million (in February – $130 million), or wood facing sheets export – $32 million in comparison to $26 million in February.
"There are examples when exports have grown quite significantly. The export of nuts in March increased to 7,000 tons (from 4,000 tons in February) by $23 million. Or Portland cement, the export of which amounted to 116,000 tons compared to 45,000 tons in February", noted the Minister of the Economy.
As a reminder, 48% of businesses continue to work in Ukraine. In particular, in the West of Ukraine it is 62% of enterprises, in the center of Ukraine – 55%. Meanwhile 85% of all companies, who continue to work, noted a decrease of orders.
As GMK Center reported, the total volume of loan, and grant projects with funding already received, or expected to be received in near future, exceeds $7 billion. These include: programs of international financial organizations (IMF, WB, EIB, and EU) – $2.9 billion, grants from partner countries – over $0.9 billion (USA, EU, Italy, UK. etc).
---
---