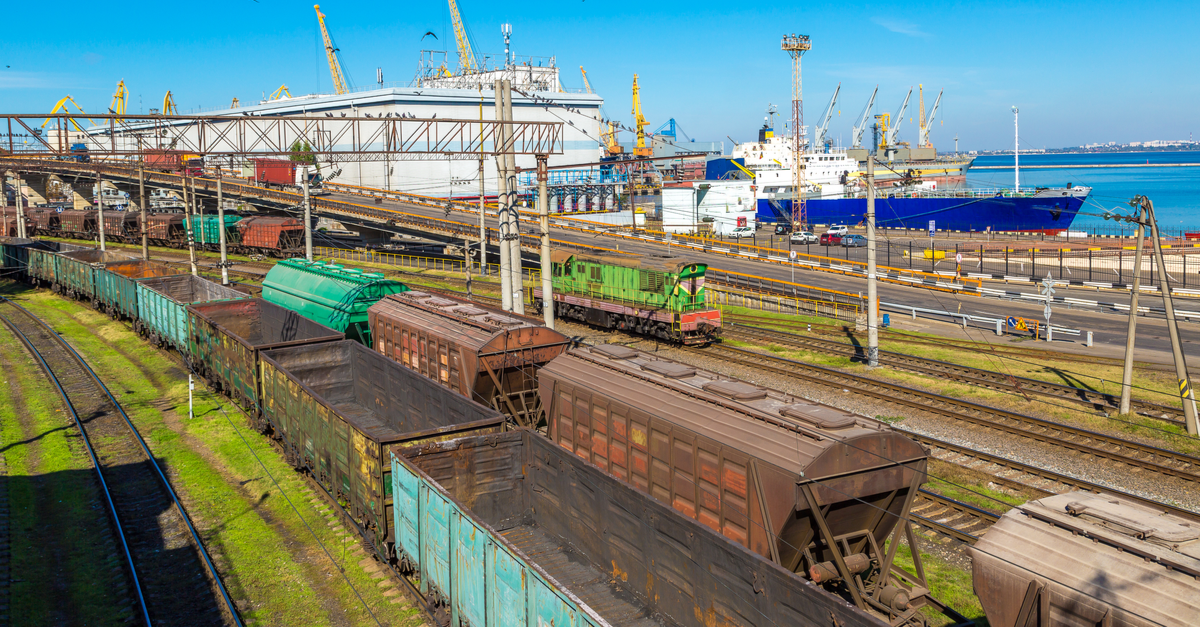 Ukrainian goods exports to Romania and Poland via railways did not operated from April 16 to April 18, 2022
Deputy director of state-run Ukrainian railway company, Ukrzaliznytsia, Valerii Tkachov told Reuters that the restrictions on Ukrainian goods exports to the EU were imposed from April 16 to April 18. The railway roads from Ukraine to Romania (Diakovo, Vadul-Siret crossings) and to Poland (Yahodyn, Izov crossings) were closed.
The reason for the restrictions, Tkachov said, was the "accumulation of a large number of wagons in the direction of western crossings and appeals from Western partners to reduce the delivery of freight trains".
Neighboring countries "appeared not to be ready for a sharp increase in traffic on their territory of Ukrainian goods", he said.
They do not have enough locomotives and wagons. Limited traffic capacities and weight restrictions for freight wagons are there too, Tkachov explained. On April 14, 29,461 Ukrainian wagons has built up near EU border crossings. So a temporary solution was found.
Ukrainian officials assure that no long-term rail exports stops to European countries been imposed.
Ukraine is a major agricultural exporter. Before the war, Ukraine exported up to 6 million tons of grain and oilseed a month. In March, exports fell to 200,000 tons. Iron ore was Ukraine's largest export in March (3,1 million tons or $439 million). Before the war, the country used its seaports for exports, but now they are blocked. Ukraine is trying to redirect most exports to the western railroads, but supply disruptions are still possible.
There is no information yet whether the exports restored.
---
---