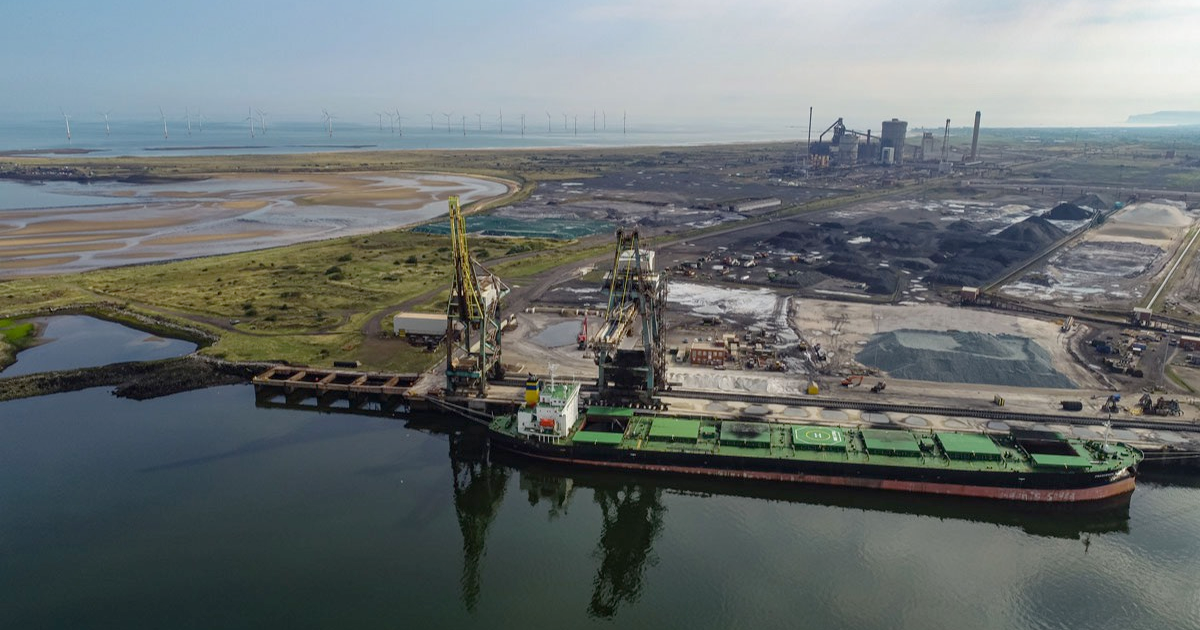 Redcar Bulk Terminal
The company has currently signed a letter of intent with Redcar Bulk Terminal
Norway's Blastr Green Steel has signed a letter of intent with Redcar Bulk Terminal (RBT) – the companies will explore the possibility of developing a plant for the production of DR pellets in the UK. This is stated in message of Blaster Green Stel.
Redcar Bulk Terminal in Teesside has been selected as a potential site for the £1bn-plus plant.
«RBT is an attractive location that offers access to a deepwater port, good network connectivity and access to essential communications,» says Blastr CEO Green Steel Hans Fredrik Witthusen.
According to him, the industrial area of ​​Teesside offers potential synergies with companies developing green industry.
Formerly Blastr announced, that it is studying the municipality of Gildeskål in Norway as a location for a DR pellet plant. However, this option slowed down, as the Norwegian energy companies confirmed that the company would not be able to obtain the necessary network capacity within the announced time frame. Therefore, Blastr continues to look for alternative locations for its business in both Norway and the UK.
The new plant is expected to produce 6 million tons of DR pellets per year. Half of these volumes will be supplied to the Blastr steel plant, which is being built in the municipality of Inkoo in southern Finland. The rest will be sold by Cargill Metals, distributing to the growing global market for these products. The plant and port operations could employ approximately 150 people, in addition to the indirect employment opportunities and economic benefits for the Teesside region.
Blastr announced that it plans to determine the exact location of the plant during the second half of 2023, which will allow «detailed design and permitting» to begin. The final investment decision is expected in 2025, subject to obtaining the relevant permits and agreements. The company plans to start operation in 2027.
«RBT seeks to attract the project to our site, which is in close proximity to the port. We see an opportunity to create highly qualified jobs and restore the territory thanks to the construction of a modern plant and the reconstruction of the port,» he noted. Sean Casey, general manager of RBT.
Redcar Bulk Terminal operates a deepwater terminal on the south bank of the River Tees capable of handling Capesize vessels with a draft of up to 17m. The terminal has direct access to UK rail and road networks.
As GMK Center reported earlier, in 2022 the ArcelorMittal corporation signed a memorandum on an understanding with the Mauritanian company SNIM to study the joint production of DRI pellets and direct reduction iron in Mauritania.
---
---