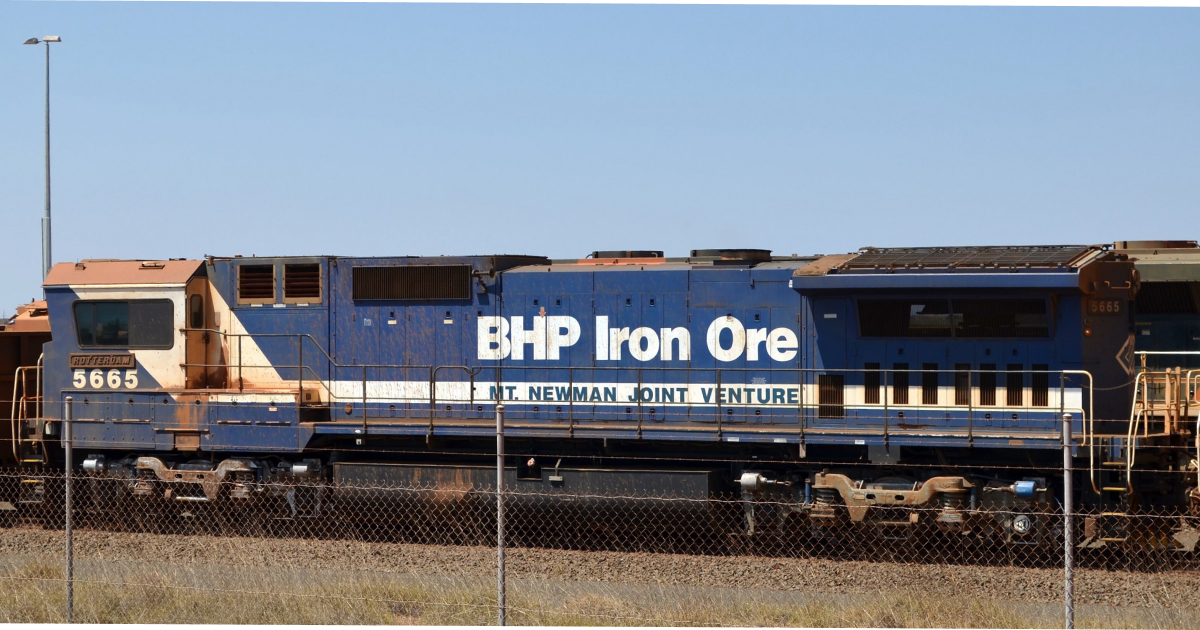 BHP
In the 2023/2024 financial year, the company expects to extract 254-264.5 million tons of iron ore
Australian mining company BHP increased its total iron ore production by 1% compared to the 2021/2022 financial year – up to 257 million metric tons in the 2022/2023 fiscal year (ended June 30, 2023). This is stated in the annual report on the company's website.
The WAIO mine produced 252.5 mln tons of iron ore for the year, which is 1% more compared to the previous year, and Samarco – 4.5 mln tons (+11% y/y).
In Q4 (April-June 2023), BHP's iron ore production amounted to 65.3 million tons. This is 2% more compared to the same period of the 2022/2023 fiscal year, and 9% more than the previous quarter.
"BHP finished the year with a strong fourth quarter, increasing annual production across all lines of business and achieving records at WAIO, Olympic Dam and Spence. WAIO, despite the impact of the tropical cyclone, shipped record volumes of raw materials thanks to improvements in supply chains, rail network and fleet of dump trucks,» the company commented.
The company predicts that iron ore production will amount to 254-264.5 million tons in the 2023/2024 financial year.
BHP's production of coking coal for the year amounted to 29 million tons, which corresponds to the indicator of the previous year. In Q4, the indicator increased by 4% y/y and 22% q/q – up to 8.5 million tons. The increase in production is due to the increase in production capacity, improved transportation productivity and favorable weather conditions.
As GMK Center reported earlier, in the first half of 2022/2023 financial year, BHP increased iron ore production by 2% y/y – up to 132 million metric tons. These figures were achieved, in particular, thanks to the high efficiency of supply chains and the reduction of the impact of wet weather. The company predicted that by the end of the year, iron ore production would amount to 249-260 million tons. That is, the year ended at the upper limit of expectations.
As the Australian government predicts, local incomes mining enterprises from exporting iron ore in the 2023/2024 financial year will decrease by 11% compared to the previous financial year – to 110 billion Australian dollars.
---
---