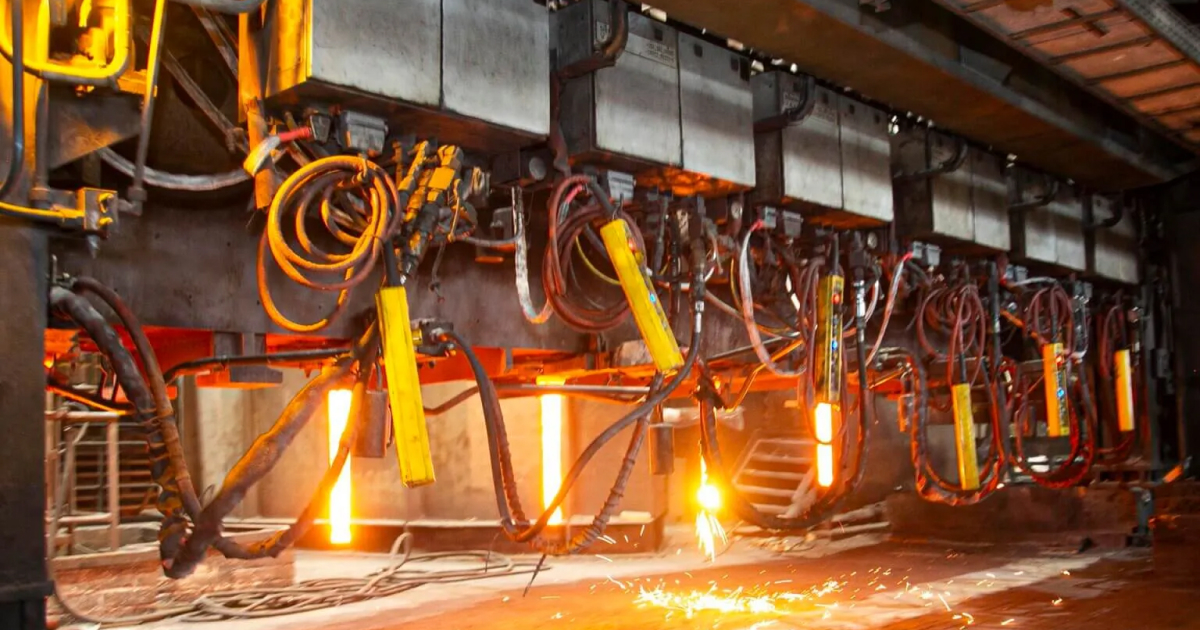 (с) metalurg.online
Earlier, the company launched a blast furnace, two coke batteries, three filling machines and a rolling mill
ArcelorMittal Kryvyi Rih announced the launch of a converter and one of the three machines for continuous casting of billets after a forced shutdown due to the Russian invasion of Ukraine, a press release of the company reads.
In addition, the plant has already launched a blast furnace, two coke batteries, three filling machines and a rolling mill.
"Enterprises work – the economy works. The economy works – the country lives and fights. ArcelorMittal, one of the largest mining and metals plants, is resuming operations. The launch of all facilities is still far away, but the company is on this path. The company is building new logistics and looking for new markets for sale. Thousands of employees receive salaries, and the budget – taxes," said Valentin Reznichenko, head of the Dnipro regional administration during a visit to the plant.
According to Serhiy Lavrinenko, Deputy General Director for Steel Production of ArcelorMittal, with the support of the parent company, the government, Ukrzaliznytsia railway company, the plant managed to resume part of its production operations.
"We hope to establish a sufficient supply of coal to be able to restart another blast furnace in the near future, and then increase the production of rolled products," he added.
Earlier, CEO of ArcelorMittal Mauro Longobardo said that in June the company planned to reach 70% of capacity and sell 650 thousand tons of products, of which 200 thousand tons – metal products, and 450 thousand tons – iron ore concentrate.
GMK Center also reported that ArcelorMittal stopped steel production on March 3. At the same time, iron ore mining, despite the martial law, continued.
On April 12, the company blew up the blast furnace №6. The №9 blast furnace, the largest in Europe, is planned to be launched no earlier than June, after reaching 50% of the steel capacity.
In the first quarter, ArcelorMittal reduced its total output by 25% compared to January-March 2021, to 860,000 tons. Steel production fell by 22.5% in three months to 930,000 tons, and cast iron – by 27%, to 1 million tons.
ArcelorMittal Kryvyi Rih is an integrated company, a part of the ArcelorMittal Group. Its activity covers the entire production chain from iron ore mining and coke production to manufacture of finished steel products. ArcelorMittal Kryvyi Rih produces semi-finished and long products.
---
---