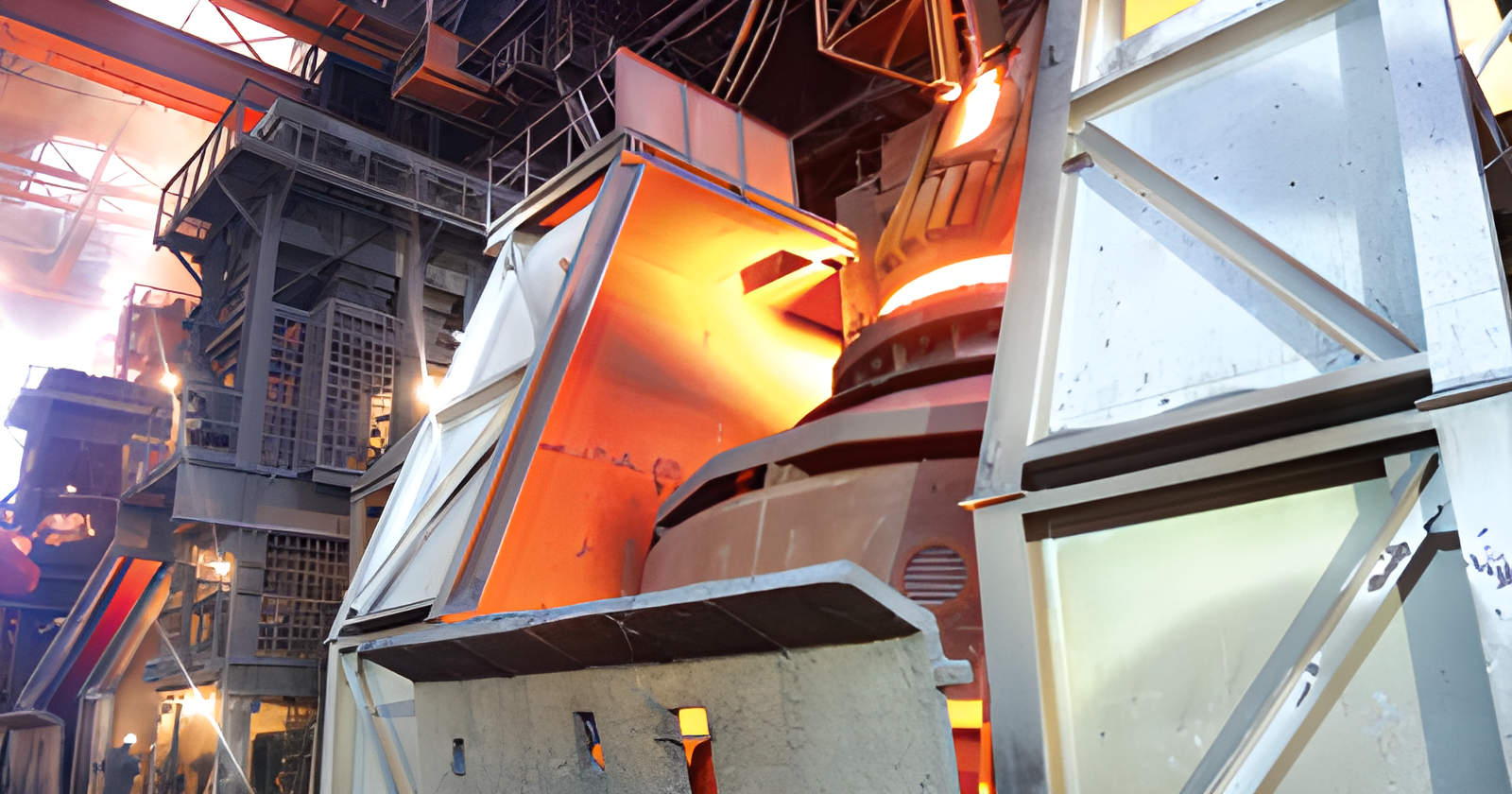 (с) ukraine.arcelormittal.com
The company has six such converters; only one, equipped with a slag separation system, launched
ArcelorMittal Kryvyi Rih has launched the №5 oxygen converter, which has been stopped for three months since the beginning of March due to hostilities, a press release of the plant reads.
"We launched another important unit after a 3-month downtime. Here, liquid pig iron is transformed into steel by mixing with scrap and blowing oxygen," the statement reads.
The smelting for the first time was conducted on June 6, and within an hour, the plant received more than 142 tons of liquid steel.
There are six such converters in the enterprise. Lunching one of them will ensure current plans of the company. The №5 converter is equipped with a special slag separation system.
"This is very important for the operation of the continuous casting machine, which is then filled with liquid steel. The less slag, the better the quality of our products," the company sums up.
GMK Center also reported that earlier ArcelorMittal CEO Mauro Longobardo said that in June the company plans to reach 70% of capacity and sell 650,000 tons of products, of which 200,000 tons – metal products and 450 thousand tons – iron ore concentrate.
In the beginning of March, the plant started suspension of steel production. At the same time, iron ore mining, despite the martial law, continued.
On April 12, the company blew up the blast furnace №6. And the №9 blast furnace, the largest in Europe, to be launched no earlier than June, after reaching 50% of steel capacity.
In the first quarter of 2022, ArcelorMittal reduced its total output by 25% compared to January-March 2021, to 860,000 tons. Steel production fell by 22.5% in three months to 930,000 tons, and pig iron – by 27%, up to 1 million tons.
---
---