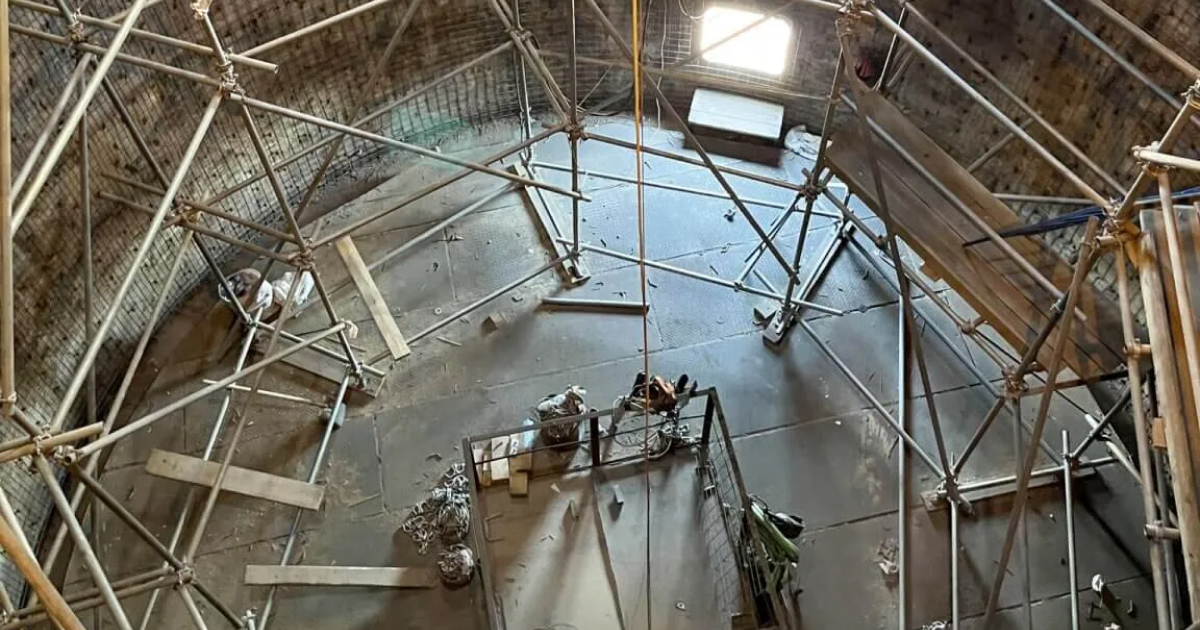 (с) metalurg.online
After the repair, the temperature of the hot blast into the furnace can be increased to 1030 °C, which will save fuel
ArcelorMittal Kryvyi Rih started overhaul of the air heater of blast furnace No. 6. This is stated in the press release of the newspaper Metallurgist.
The main thing that needs to be done during the repair is to restore the refractory lining of the air heater and its main components.
"This process is long and painstaking, because before the installation of new equipment, it is necessary to carefully get rid of the already spent lining," the message says.
After dismantling the old parts and equipment, only the steel casing will remain. All other parts – hot blast valves, gas throttles, main control units of the air heater and other – will be replaced with new ones. Also, 3.9 thousand tons of new refractory masonry will be laid.
"The air required for fuel combustion in the blast furnace is preheated in air heaters before being fed into the tuyere. This saves fuel and increases the productivity of melting. Each blast furnace has an air heater of its own size. At BF No. 6, each of the four air heaters of the block has an almost 9-meter diameter, a total height of 49.3 m, with refractory masonry, a height of more than 40 m," noted Yuri Kurylo, Head of blast furnace shop No. 1 with technology.
There is a plan to complete the overhaul in 210 days, and completion is expected in October. After the repair, the temperature of the hot blast into the furnace can be increased to 1030 °C, which will save fuel.
As GMK Center reported earlier, ArcelorMittal resumed after long downtime the work of the small-sized unit DS-250-5 for the production of rebar. On July 7, the heating of the furnace began, and on July 11, the first product was already received at the mill.
ArcelorMittal since July 2022 transferred a significant part of employees, including top management and foreign workers, by 2/3 of the workload due to the inability to pay salaries in full.
For this the plant completed the reconstruction slag yard No. 1 of the converter shop. As a result, the workshop actually received a new slag yard with new equipment and a comfortable change house.
---
---