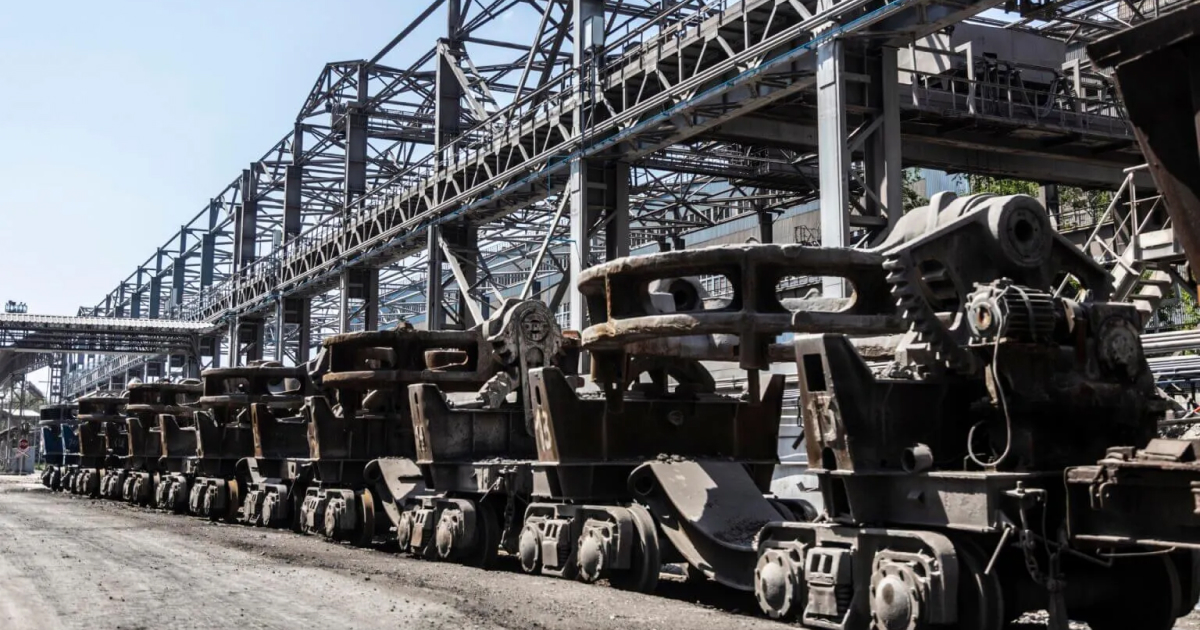 (с) metalurg.online
The shop got a slag yard with new equipment and a comfortable living space
ArcelorMittal Kryvyi Rih has completed the reconstruction of the slag yard №1 of the converter shop, a press release on the company's website reads.
"Steel smelting is a process with many interconnected components. And if one of them does not work, it will affect the others. Without a slag yard and its efficient operation, steel smelting is impossible. Therefore, the good news for the converter shop was the end of the reconstruction of the slag yard №1", the message reads.
The shop actually received a new slag yard with new equipment and a comfortable living space, according to ArcelorMittal Kryvyi Rih.
Reconstruction was carried out in two stages. One section of the yard is currently in operation, and the other is waiting for a reconstruction permit. The slag is brought in freight trains, each of which has 10 slag buckets.
During the works, more than 200 m of railway tracks were replaced, and a new foundation was laid under them. Heat-resistant concrete walls and metal slabs in the pit were restored. A new slag cooling system was installed, two grab valves and one magnetic one were repaired. All metal structures on which cranes, crane girders, tracks are held have been replaced.
"Two slag yards of the shop work as a duo. While on one accept slag, on another it is loaded by the excavator on the dump truck and take out. Then vice versa. The success of the process depends on the condition of both yards and its equipment. It was the first yard, which began operations in 1966, was a weak link in the duo," said the company.
In addition, a new drainage system was installed together with the station. A new living room with air conditioning is ready.
Earlier GMK Center reported that ArcelorMittal launched the №5 oxygen converter, which was stopped for 3 months since the beginning of March due to hostilities. The first smelting took place on June 6, and within an hour the plant received more than 142 tons of liquid steel.
In the first quarter of 2022, ArcelorMittal reduced its total output by 25% compared to January-March 2021, to 860 thousand tons. Steel production in three months decreased by 22.5%, to 930 thousand tons, and cast iron by 27%, to 1 million tons.
According to ArcelorMittal CEO Mauro Longobardo, in June, the company plans to reach 70% of capacity and sell 650,000 tons of products in the same month, of which 200,000 tons are metal products and 450,000 tons are iron ore concentrate.
---
---