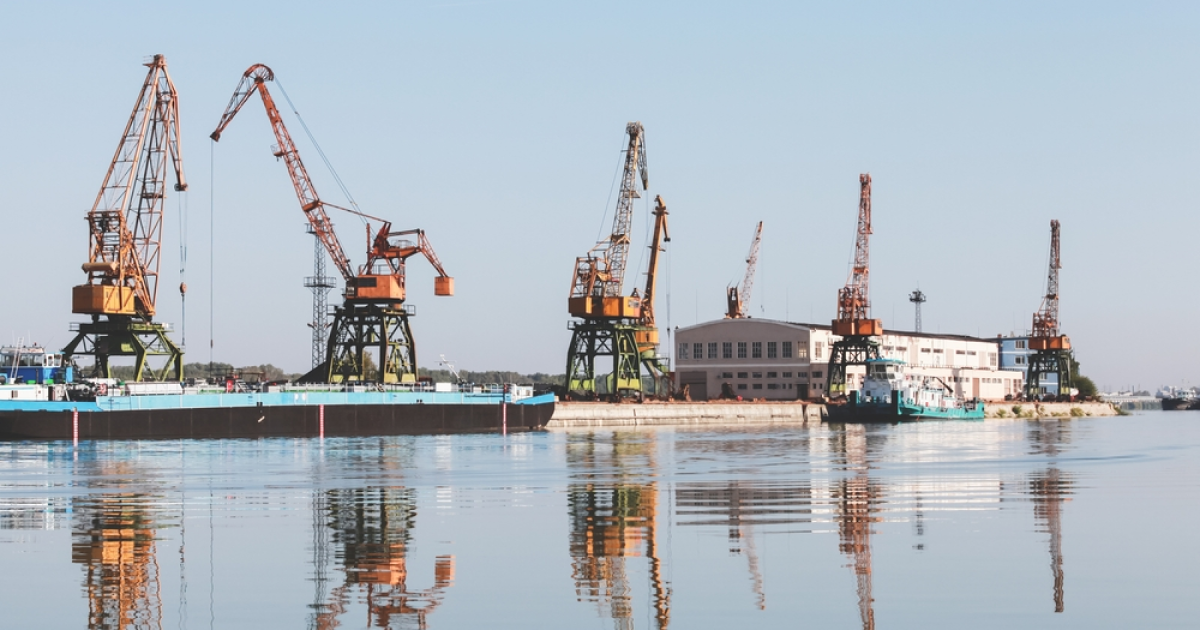 Port of Ruse
The cost of the project is about €27 million for technical design and construction
The Bulgarian National Railway Infrastructure Company (NRIC) announced a tender worth about €27 million for the technical design and construction of an intermodal terminal in the port of Ruse on the Danube, informs RailFreight.
The port of Ruse is the largest Bulgarian port on the Danube, serving both river and sea vessels. Its eastern terminal also has a rail connection to the main Bulgarian railway network.
Project includes design and construction of a loading/unloading terminal and a new terminal railway station, according to the tender notice. The deadline for submitting proposals is April 6, 2023. The project implementation period is 24 months (six months for technical design, 18 months for construction).
The location is generally attractive from a logistical point of view, as it is located next to Romania and can become a border crossing point, as well as combining three modes of transport: rail, sea and road. The construction of the new intermodal terminal will contribute not only to the cross-border railway connection between Bulgaria and Romania, but will actually become part of a larger project.
The goal is to create a joint railway corridor between Greece and Bulgaria. The Sea2Sea project involves the construction of a railway line between the Greek port of Thessaloniki and the Bulgarian port of Ruse. The railway branch will pass between the ports of Greece (Thessaloniki, Kavala and Alexandroupolis) and Bulgaria (Burgas and Varna on the Black Sea and Ruse on the Danube). Currently, Greece is investing approximately €3 billion in the construction of the necessary railway infrastructure leading to Bulgaria.
ERGOSE, a subsidiary of Greek rail operator Hellenic Railways, highlighted the logistical value of the Sea2Sea megaproject, which could attract a significant percentage of containerized cargo that traditionally transits the Bosphorus.
Bulgaria is also directing investments to the west of the country in the direction of Serbia. At the same time, NRIC has reached an agreement with Turkish Railways to double the volume of cross-border rail freight.
As GMK Center reported earlier, the Lithuanian port of Klaipeda in 2022 reduced transshipment of cargo by 21% compared to 2021 – to 36.1 million tons. Thus, the port reduced cargo turnover to the minimum since 2013, when 33.4 million tons of cargo was handled. However, the result turned out to be better than expected. The decrease was mainly due to the loss of almost all transit cargo due to the war in Ukraine and related sanctions.
---
---