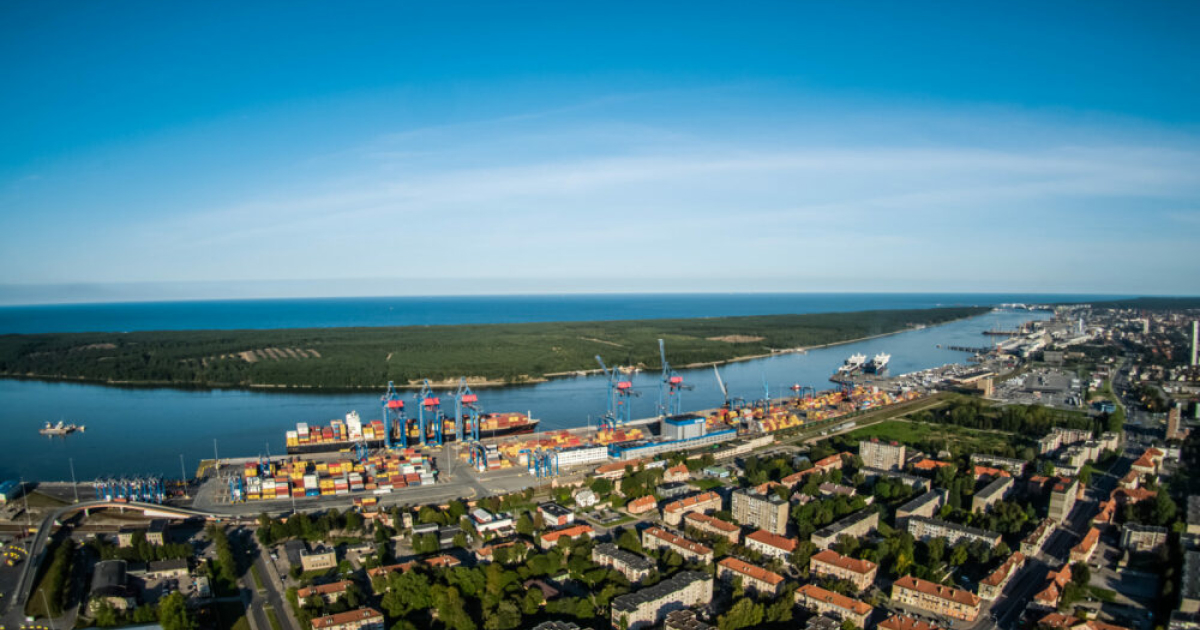 Klaipeda port
The decrease in freight turnover is caused by the loss of almost all transit cargo due to the war in Ukraine and related sanctions
In 2022, the Lithuanian port of Klaipeda reduced cargo transshipment by 21% compared to 2021 – to 36.1 million tons. Thus, Klaipėda reduced cargo turnover to the lowest level since 2013, when 33.4 million tons of cargo was handled. This is evidenced by data on the port's website.
"Despite the fact that freight turnover decreased by 21% y/y, the result is better than expected. The decrease is mainly caused by the loss of almost all transit cargo as a result of the war in Ukraine and related sanctions," the report says.
The decrease in the transshipment of transit cargoes, which mainly consisted of Belarusian bulk fertilizers, was partially compensated by a record number of container shipments, as well as an increase in the volume of LNG and other petroleum products.
Container transportation in 2022 increased by 57% compared to 2021 – up to 1.05 million TEU.
"The port of Klaipėda has retained its position on the eastern coast of the Baltic Sea and is now the leader in the volume of container cargo handling. We continue our investments in infrastructure and environmental sustainability without changing our strategic direction. A port depends on its geographic location, general economic trends, industry and transit routes, but we are making every effort to ensure that we maintain our 2022 cargo handling figures this year," commented Algis Latakas, CEO of the Klaipeda Port Administration.
The number of ship calls for 2022 decreased by 14.4% compared to 2021 – to 5,605 thousand.
For example, in 2021, the Lithuanian port of Klaipėda reduced cargo transshipment by 4.5% compared to 2020 – to 47.79 million tons. Container handling increased by 4.2% y/y – up to 667 thousand TEU.
As GMK Center reported earlier, Lithuania plans to lay railway track of the European standard to the Klaipeda State Seaport. The lack of a Eurotrack significantly reduces the competitiveness of the Klaipėda port.
---