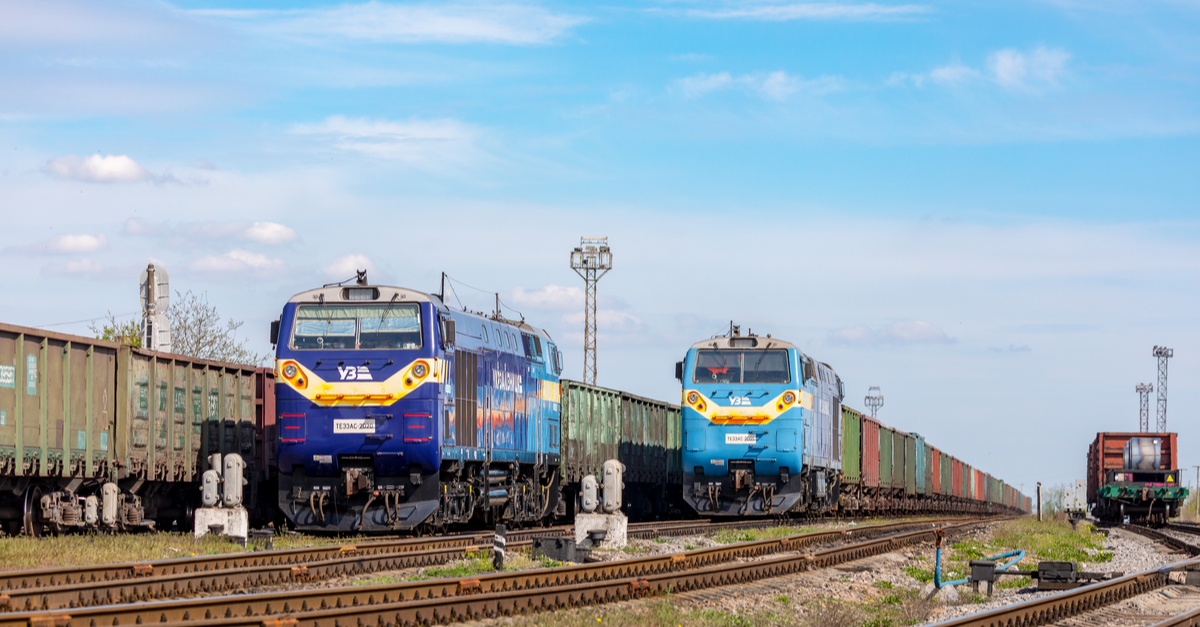 In six months, the queues of freight cars at Ukraine's western border crossings have increased by 5,000 units
Queues of freight cars in the direction of the western border crossings exceeded 42 thousand units, Rail.Insider reported citing an online conference with representatives of the agricultural market.
In mid-June, the total accumulation of cars increased by 5 thousand units. Most cars go to the border crossing Izov-Hrubieszów (Poland) – 12.9 thousand units. Another 7.5 thousand cars are waiting to be transferred through the Chop-Chierna junction on the Tisza, and 5.6 thousand units must be transferred to Romania via the Vadul-Siret-Dornesti crossing.
According to the current volume of daily transmission, the queue at the Vadul-Siret-Dornesti junction reaches 77 days. Cars going to the Mohyliv-Podilskyi-Velchynets (Moldova) crossing have to wait for almost 50 days. Currently, 1.3 thousand cars are going there.
The difficult situation is also at the Djakovo-Halmeu crossing (Romania). There are almost 1.4 thousand cars in the monthly queue.
According to Valery Tkachev, Deputy Director of Ukrzaliznytsia's Commercial Department, the main reason for the delays at the crossings with Romania and Moldova is the lack of 1,435 mm trucks and the lack of fuel for locomotives in Moldova.
The actual average daily transfer of goods through railway junctions in June compared to May decreased by 94 cars.
Earlier GMK Center reported that Ukrzaliznytsia imposed temporary restrictions on the transportation of some goods to Romania and Hungary. Two restrictions are being imposed on Hungary and three on Romania. Validity of documents for the first direction – until the review, and for the second – until June 28.
On June 16, Ukrzaliznytsia completed the electrification of the Kovel-Izov-State Border railway section. Due to the project implementation, the number of cars transferred by Ukrzaliznytsia through the Izov-Hrubieszów border crossing should increase.
---
---