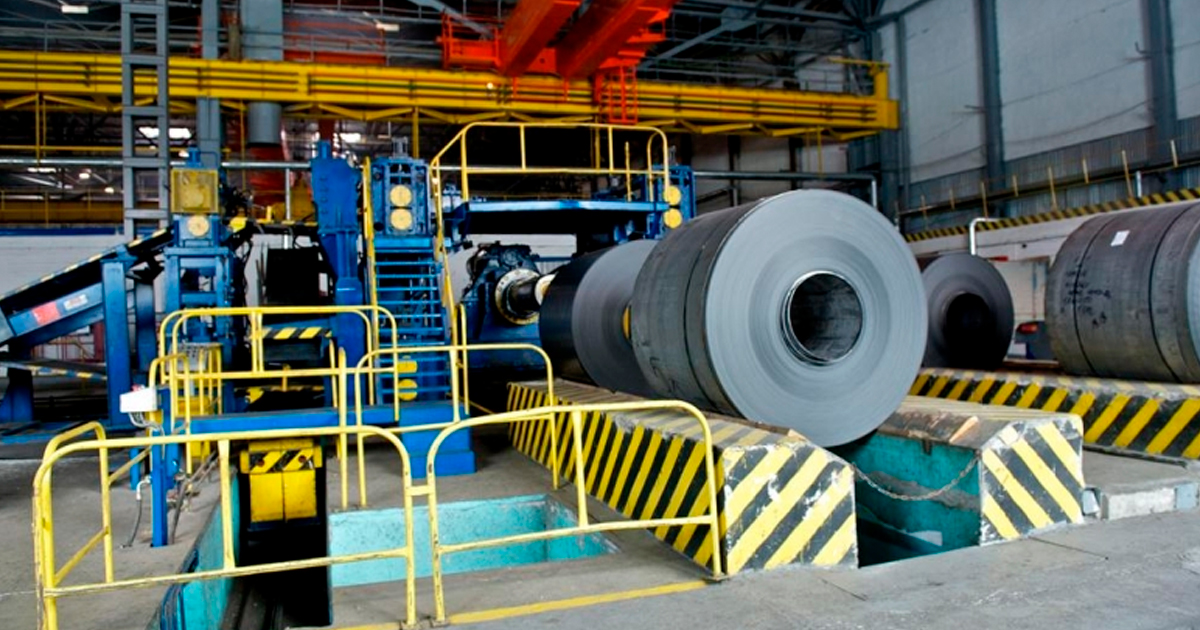 Module-Ukraine
Module-Ukraine LLC specializes in production of hot-dip galvanized coil, including pre-painted hot-dip galvanized, rolled steel products and corrugated steel sheets. The company ranks second in Ukraine by installed capacities for production of hot-dip galvanized flat products. Its production chain includes all processes, ranging from pickling and cold rolling to galvanizing, contouring and painting of rolled steel products. Module-Ukraine buys uncoated steel sheet products from third-party companies, in particular Zaporizhstal.
Kamianets-Podilskyi, Khmelnytskyi oblast, Ukraine
Hot-dip galvanized and polymeric-coated steel products
Hot-dip galvanized and polymeric-coated steel products
Production capacity
200 thousand tons, chlorohydric acid pickling
200 thousand tons of cold rolled stripes per annum for the continuous hot-dip galvanizing machine
80 thousand tons (polymeric coating of galvanized steel coils)
СКМЗ channeling machine, 45 thousand tons
Finprofil channeling machines, 15 thousand tons

Staff and wages
Charts and tables
Production results, thousand tons
Indicative sales structure by products in 2020
Indicative sales structure by markets in 2018
* structure of sales volumes, metric tons
Financial performance, $ million
| | 2019 | 2020 |
| --- | --- | --- |
| Sales | 49 | 53 |
| EBITDA | -4 | 3 |
| EBITDA margin | -8.2% | 6.6% |
| Net income | -6 | 2 |
| Net income margin | -12.8% | 4.6%% |
| CAPEX | 0.5 | 0.1 |
Key facts
2021
Modul-Ukraine plans to increase capacity for the production of pre-painted steel by 1.5x times
In December 2018
Module-Ukraine presented a new type of polymeric coating, Krystal. Its main advantages are high resistance to ultraviolet radiation and corrosion.
In 2015
A partnership agreement was signed between Module-Ukraine and the Metinvest Holding to enable their cooperation on a tolling basis: Zaporizhstal supplies cold rolled coils for production of polymeric-coated steel products, while finished products are sold through Metinvest Holding's distribution network.
2018
The share of Module-Ukraine in the domestic market of painted steel products was 5% in 2018, including by segments:
corrugated steel sheets and Zn100-225 roofing corrugated steel sheets — 28%
industrial roofing and Zn100 facades — 10%
Zn100-200 sandwich panels — 10%
In 2019
Module-Ukraine plans to increase its share in the painted steel products market to 8%.
Sources: websites of the companies, media outlets