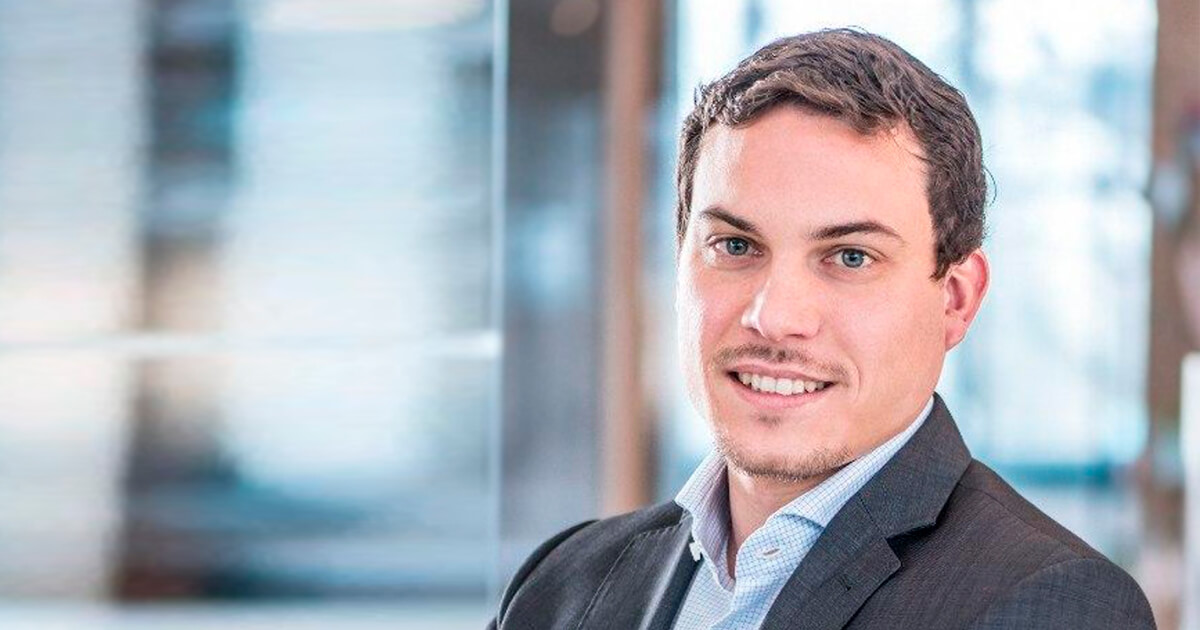 A partner of HWC describes prospects for optimizing production logistics in the steel industry
The Austria-based consulting company, Horst Wiesinger Consulting (HWC), has launched a digital service to optimize logistics at steel mills. The service will enable the creation of personalized digital twins that shape logistics and operations of steel plants. The digital prototype enables online testing of any changes in the operation of steel plants, as well as evaluation of various scenarios of scheduled production modernization.
GMK Center asked a HWC partner, Andreas Koller, about internal logistics problems typical for European steel plants and post-Soviet enterprises, why companies underestimate the possibilities of optimizing logistics processes, how inefficient production logistics affects operations of steel plants and how to avoid it.
What internal logistics problems are typical for European steel plants?
– The large European steel plants were founded at the times when the focus was mainly on production capacity. Over time, improvement of product quality and, especially nowadays, the economy of flexibility (shifting operations towards the market demand) have been getting more and more important, which caused and is still causing certain logistics problems. The overall pass-through time the steelmaking process has been considerably shortened, and therefore many new logistics challenges arise for plants designed decades ago.
However, due to the individuality and specific conditions of every steel plant, we are far away from "typical" logistics problems faced by European steelmakers.
However, we expect that in the context of the Green Steel Transformation, the need for replacing integrated steel plants (BOF converter route) with electric-arc furnaces will drastically increase. Such transformation, which is already in progress in Europe, is associated with certain technological challenges which will also massively affect the plant logistics.
Therefore, we expect that many European steel producers will face typical, similar logistics challenges when transforming their technology on a long-term basis. At the moment, most European steel plants are analyzing their logistics on a static basis, and dynamic relations between plant units are of secondary significance. However, such dynamic logistics analysis will play a significant role in planning of transformation projects in the steel industry aimed at CO2 reduction.
Does logistics of steel plants of the former USSR have any peculiarities?
– In general, plants of the former USSR were generously designed to allow a wide range of options and enough space for smooth logistics. These plants are usually characterized by a large number of cranes and transfer cars, enough space for intermediate storage spaces and sometimes even more working bays.
So, the plants have a possibility to use all those logistics options which, in general, lowers the capacity utilization efficiency.
Therefore, a typical problem at the Soviet plants is that due to this wide range of options, too many hot ladles, often unnecessary, are in operation. We analyzed several plants, where the quantity of ladles in hot operations could be considerably reduced by only optimizing logistics operations, without affecting the quality requirements for certain steel grades. Such optimization allows lower waiting times and reduction of energy losses as well as more precise target temperatures at continuous casting machines, which improves the product quality.
In general, we see that the post-Soviet plants are now introducing many new technologies in the context of improving quality and flexibility, thus increasing the challenges for plant logistics similar to European steel plants.
Why do businesses underestimate the potential for optimizing logistics processes?
– In general, metallurgy and reliable plant unit operations are and have always been the top priority for steel plants. In those areas, there are clear objectives which are detectable and trackable. In addition, improvement progress is easily measurable, and results are immediately visible.
However, the root causes for logistics problems are much harder to be detected, and optimization in logistics is hardly measurable. On the one hand, there are hardly any logistics tools available to provide quantified facts, and on the other hand, logistics has never been a top priority at the plants. Therefore, logistics performance assessment is not a common practice in steelmaking.
Nevertheless, our newly developed tool can envision the logistics potential of a particular steel plant by visualizing the dynamic interrelationships and logistics causal chains between the different plant units and interacting equipment, allowing the operator to adjust operation practices in order to improve the overall performance of the plant.
What is most influenced by inefficient production logistics — production volumes, cost price, or quality?
– Basically, all three are influenced by inefficient production logistics. But the quantity of products is, of course, what is most affected, which also impacts the actual production rate. By improving the efficiency of production logistics, an operator can increase the capacity utilization rate, that is to produce more using the same equipment.
This will also automatically reduce the specific production cost as the plant's fixed costs will be shared between a larger quantity of manufactured products. Furthermore, depending on the actual improvements, optimization of logistics could also result in lower energy costs (e.g. reduction of ladles in hot cycle, steel-in-ladle time reduction, etc.)
Smooth logistics also ensures a continuous matching of target operational parameters (e.g. steel temperatures) to provide stable high product quality. Therefore, efficient production logistics also ensures the quality of products.
What solutions does your company offer to optimize the logistics processes at steel plants?
– Application of our simulation tool facilitates decision-making in the following areas:
Layout concept analysis for greenfield projects
Simulation and optimization of brownfield/expansion projects

Validating and improving new machine configurations
Stress testing of expansion projects (new LF, new CCM, CCM revamp etc.)

Evaluation of internal transport capabilities (e.g. cranes, transfer cars etc.)
Simulation of modifications/new operation practices
Identification of the existing bottlenecks in production
Real-time visualization and tracking of the existing plant operations
Could you give an example of logistics optimization for a steelmaking company?
– Good examples are the so-called hybrid steelmaking plants. In view of the plans of the European Union to drastically reduce CO2 emissions, many steel plants are preparing concepts to shift their production towards "green technologies". Such concepts often provide for a gradual transition by partially replacing BOF capacities with electric-arc furnaces. Operating those two technologies in parallel requires overcoming certain logistics issues, apart from quality and process issues. Our simulation tool helps the internal production planning experts to optimize such restructuring of the plant.
What opportunities does the new software offer?
– The software is designed to support the decision-making process in planning of greenfield and expansion projects, to highlight optimization potentials as well as to support production planning experts in their daily job to optimize operating practices relating to logistics.
The use of our simulation tool will mainly affect the following aspects:
Higher flexibility in plant operations
Increase of production planning accuracy
Reduction of operating costs

Higher asset utilization
Lower energy costs

Improvement of quality (more stable operating conditions)
Has your company started developing and introducing this product long ago? Is this a digitalization trend in consulting?
– Nowadays, consultants no longer characterize themselves by just plain qualitative improvements — they reliably show improvement potentials and measures based on sound facts and processed data. Especially logistics analysis of plant expansion projects or greenfield investments no longer relies on static logistics calculations. De-risking of such major investments is one of the key aspects during the project planning phase. So, logistics must be evaluated in more detail. That's why our dynamic and interdisciplinary simulation tool gives a realistic outlook on the future operations of a plant during the planning stage in order to reduce the risk of planning failures to a maximum extent.
Soon HWC realized that the market does not have appropriate solutions to sufficiently analyze logistics of steel plants. Some static models were available at most. They were custom-tailored by individual production planning experts. HWC has put together an interdisciplinary team of operational experts, plant engineering specialists, logistics experts along with data visualization professionals to develop a model which can simulate, visualize and analyze the entire operations in a steel plant.
Proper visualization of the current plant status is certainly a digitalization trend in the industry, which is also addressed by our tool. The simulation tool can be upgraded to visualize the entire plant operation in a 3D-live mode, showing the current status and highlighting potential bottlenecks along with recommendations on how to overcome them.
How do you estimate the prospects of using the product? The best result can be achieved by optimizing processes, modernizing the plant, or designing new facilities?
– Obviously, we see the highest potential of logistics analysis in brownfield and plant revamping projects, as the industry is moving into a time of increased consolidation activities as well as a period of great technological transformation.
---
---