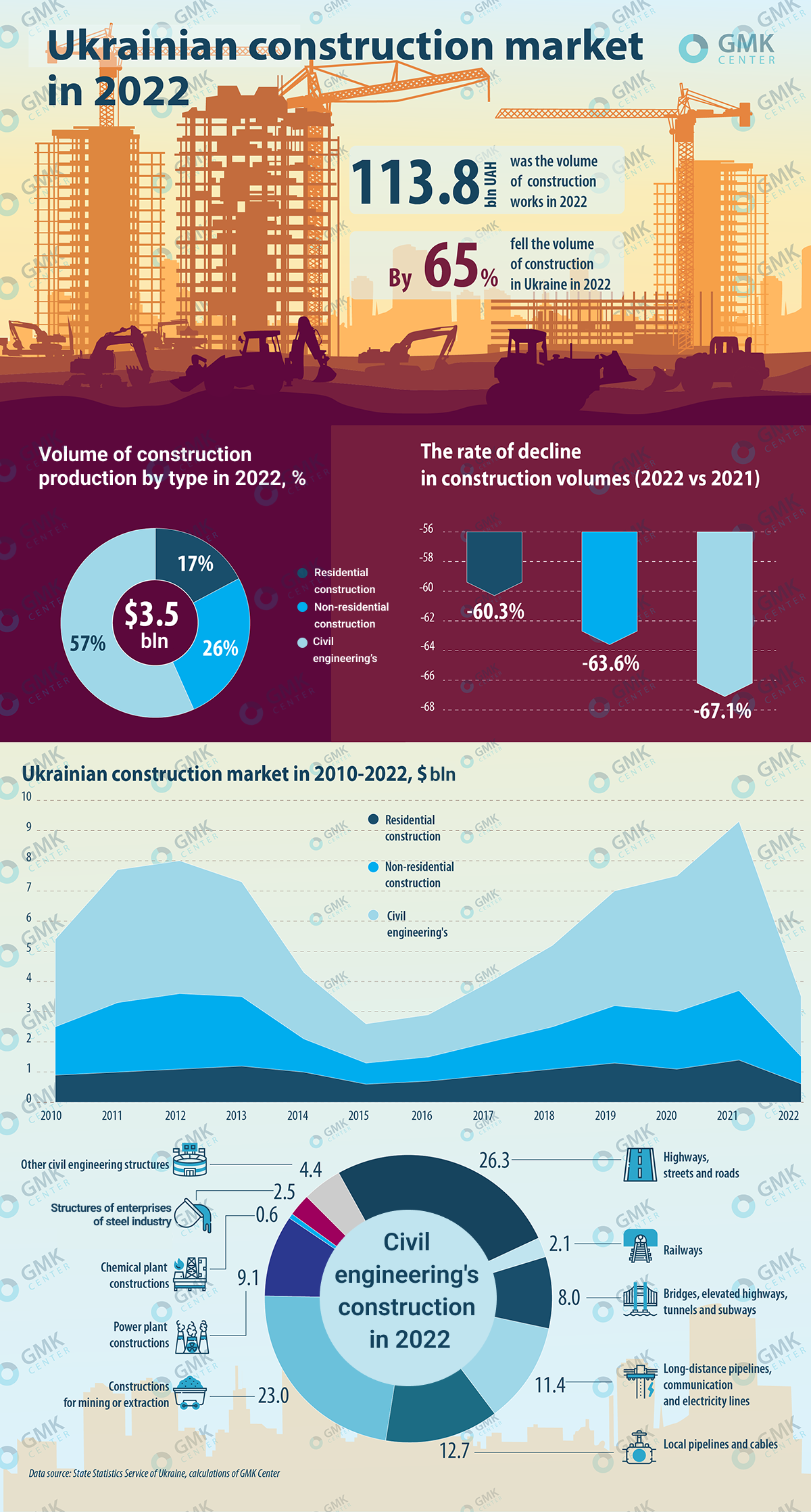 Last year, the volume of construction of engineering structures decreased the most – by 67.1% y/y
The volume of completed construction works in Ukraine in 2022 decreased by 65.1% compared to 2021 – to UAH 113.8 billion. In terms of segments, the negative dynamics in physical terms looks like this:
housing construction decreased by 60.3% y/y;
non-residential construction – by 63.6% y/y;
engineering structures – by 67.1% y/y.
Due to the military aggression of the Russian Federation against Ukraine, not only the volume of construction, but also its priorities have changed. In particular, in the structure of construction works, the share of expenses for the repair and construction of bridges increased from 1.8% in 2021 to 8% in 2022. At the same time, the share of expenses for the construction and repair of roads during the same period decreased from 54.1% to 263%.
The total area of ​​housing put into operation in 2022 decreased by 37.8% to 7.1 million square meters. In turn, the area of ​​accepted non-residential premises decreased by 49.6% last year – to 2.5 million square meters.
The main decline in the consumption of steel products last year fell on the construction sector. According to Metinvest SMC estimates, steel consumption in Ukraine in natural terms in 2022 decreased by 55% y/y – to 2 million tons.
In 2022, the share of new construction to the total volume of completed construction works was 37%, repairs – 38.6%, reconstruction and technical re-equipment – ​​24.5%.
---
---