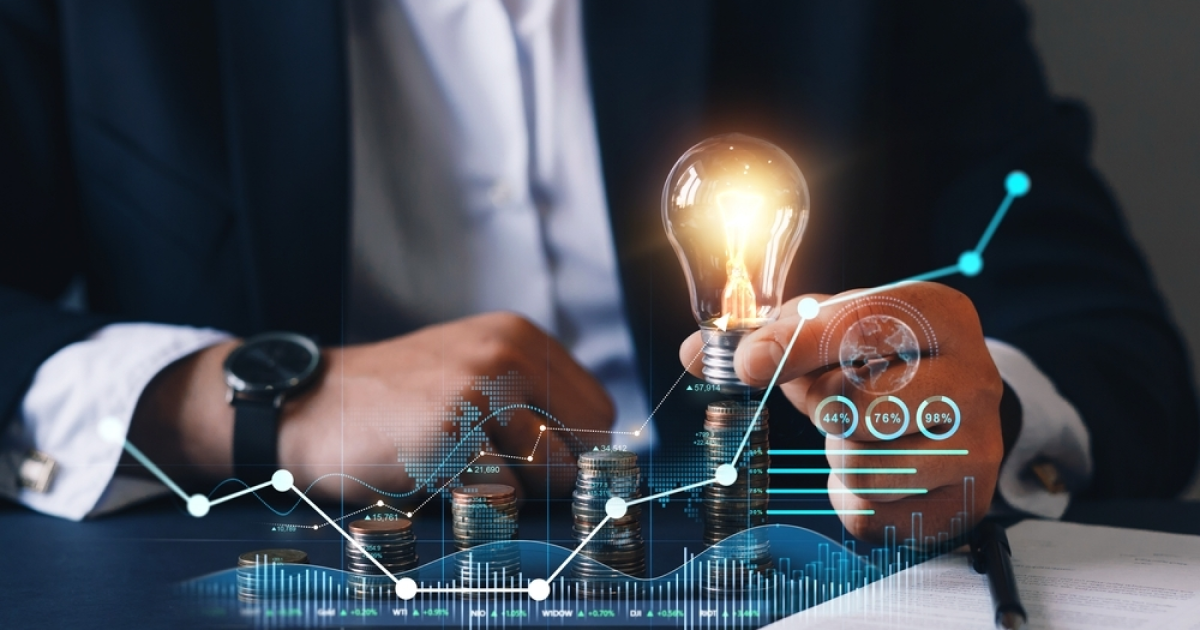 In October 2023, the cost of electricity in Germany fell by more than 13%, in Italy it increased by 16% compared to September
In the EU, average monthly wholesale prices for the day ahead in October fell compared to September, with the exception of Italy.
According to Ember, prices were like that:
Italy – €134.2/MWh (+ 16% m/m);
France – €84.2/MWh (-5%);
Germany – €87.3/MWh (-13.3%);
Spain – €89.8/MWh (-13%);
Belgium – €86.3/MWh (-8.5%).
October trends
In the first week of October, average prices in most European electricity markets were below €85/MWh (except for Spain, Portugal and Italy). According to AleaSoft Energy Forecasting, this was driven by lower gas and carbon prices, as well as an increase in wind generation.
In the middle of the month, prices on the European electricity market rose, with hourly prices exceeding €200/MWh in some places. These fluctuations were caused by rising gas prices and CO2 emissions. Thus, the price of TTF futures on October 13 amounted to €53.98/MWh, the highest level since February 2023. In addition, demand increased and solar production decreased.
At the end of October, the Iberian Peninsula market reached the lowest price in Europe due to high wind power generation (the average weekly value was €56.4/MWh in Spain and €56.3/MWh in Portugal).
According to the forecast of the British research and consulting company Icis, European spot electricity prices this winter under normal weather conditions should decrease by 20-25% year-on-year (to about €130/MWh). And even in the case of colder weather, they will still fall by about 15% compared to the same period in 2022.
EU measures
On October 17, EU energy ministers agreed to reform the common electricity market. The reform aims to make the price of electricity more independent of fossil fuel prices and provide better protection for consumers against future crises. In addition, the bloc will accelerate the introduction of renewable energy sources. The EU member states also managed to reconcile the opposing positions of France and Germany on encouraging investment in nuclear energy from contracts for difference (CfD).
However, as columnist Andy Home writes in a column for Reuters, the proposed reform leaves old problems for the European metals sector. For example, he notes that many of the region's primary aluminum and zinc production facilities, as well as silicon production, are currently idle due to high electricity prices. Producers are reluctant to invest in new projects because they cannot model prices for the future.
European electricity prices have fallen from their peaks in 2022, but have yet to return to levels before Russia's invasion of Ukraine. This is not going to change in the near future, says Home.
The columnist points to the current problems with PPAs (long-term power purchase agreements) in Europe, in particular the difficulty of concluding such contracts for small supply companies, even if the market structure allows it. In addition, Europe's focus on long-term solutions focused on cheaper renewable energy ignores the pressing issue of tying spot electricity prices to the volatile gas market.
Spain
The agreement reached by the EU energy ministers was generally welcomed by the Spanish steel producers' association Unesid, but it also points to certain issues that need to be addressed. The country's steelmakers believe that once the text is finalized, the national government will have to show political resolve to ensure competitive and predictable prices for industrial consumers.
«Unless mechanisms are put in place to effectively encourage bilateral contracts, the industry will be forced to pay for a significant portion of its electricity at natural gas prices,» the association said.
Unesid also supported the Contracts for Difference (CFD) mechanism.
However, the association is concerned that the agreement reached could put European producers in unequal conditions.
«While the agreement supports the French government's attitude towards its consumers or the German government's plans to dope its industry, other countries with smaller budgets or political will may unfairly leave their industries at a clear disadvantage,» Unesid said.
Germany
Discussions are ongoing in Germany to subsidize energy-intensive industries through transitional electricity prices. This proposal, which became a key element of the country's new industrial strategy presented in October, is supported by the Minister for Economic Affairs and Climate Protection Robert Habeck. The proposal is opposed by Chancellor Olaf Scholz and Finance Minister Christian Lindner.
According to DW, Habeck calls for a subsidized electricity price for industry of 6 euro cents per kWh (industrial enterprises in the United States or France have a price of 4 euro cents).
German politicians are still unable to find a common language on this issue. In particular, Olaf Scholz believes that government subsidies could undermine industry's efforts to save energy and meet carbon emission reduction targets. In addition, there is no consensus on how to finance this step.
The position on the subsidized electricity price varies among industry associations. However, industry leaders and trade unions have already warned of the possibility of losing energy-intensive production if the issue is not resolved, and the IG Metall trade union has even announced its readiness to protest.
Fullness of gas storages
According to the AGSI platform, the EU average gas storage occupancy rate as of November 7, 2023 was 99.6%. Already at the beginning of this month, some member states of the bloc reached one hundred percent.
Thus, as of November 4, according to GIE, German storage facilities, which have a capacity of about 24 billion cubic meters and are the largest in the European Union, were 100.03% full. Thus, the country joined Portugal (107.3%), Romania (103%) and Spain (100.4%). Klaus Müller, President of the Federal Network Agency, expressed confidence that Germany is much better prepared for winter than last year, but it is still too early to give full guarantees of uninterrupted gas supplies in winter. The regulator also calls for economical consumption.
Despite almost one hundred percent fullness of EU gas storage facilities, the European Energy Portal writes, the bloc may still have to rely on additional strategies for importing and storing LNG, including using Ukrainian facilities.
The EU has taken active steps to secure long-term LNG supply contracts, the publication notes, which indicates a realistic approach to energy needs. However, the Institute for Energy Economics and Financial Analysis (IEEFA) warns that the EU's investment in liquefied natural gas import capacities may be excessive, as the projected decline in demand threatens to create a mismatch between infrastructure and actual needs.
---
---