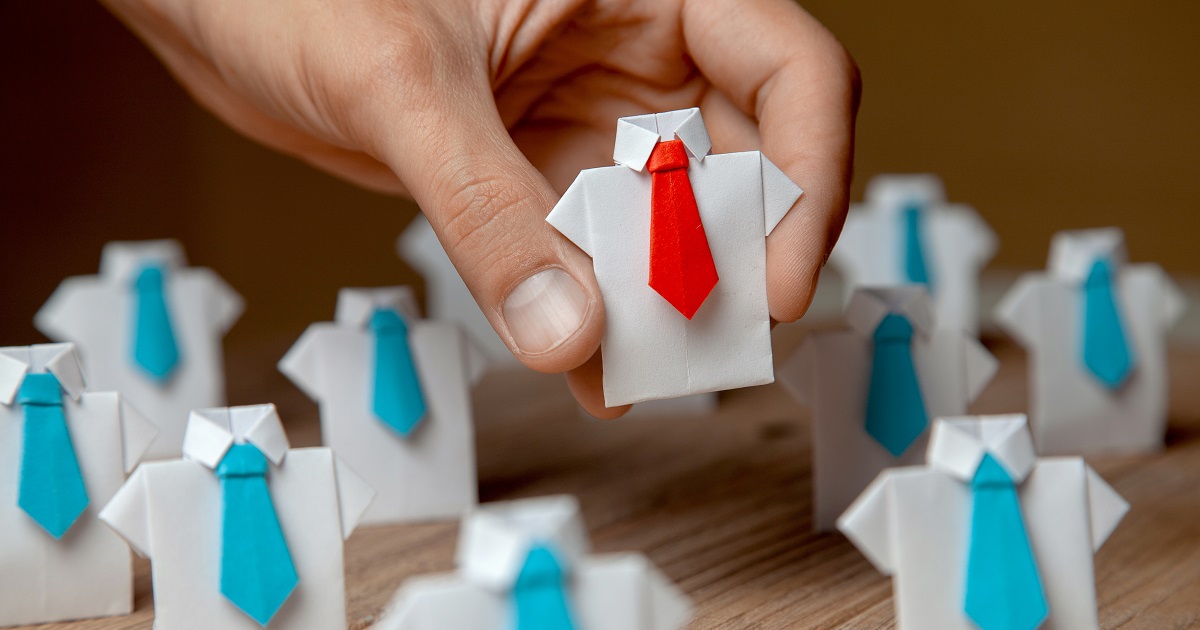 (с) shutterstock.com
The outflow of labor migrants from Ukraine accelerated again. The shortage of workers may escalate by the end of the year
The dynamics of incomes of Ukrainians demonstrates contradictory trends. On the one hand, the average salary in the country in June for the first time in history exceeded $500. In August, the average nominal salary was UAH 14,000. This is 22.3% more than in August 2020. At the same time, the dynamics of real wages in August compared to July was negative – minus 2.2%.
On the other hand, high wage growth rates are largely explained by the low base of comparison. Last year, some employers could afford to raise staff salaries, and a significant number of them kept it at the current level or even cut it, as was the case in the hospitality and entertainment industry.
In addition, wage growth is partly due to inflation, which offsets the effect of income growth itself.
"Despite the growth in nominal incomes, household expenses for the purchase of goods and services, as well as for the payment of taxes, are growing at a faster pace (by 36.1% and 37.8% in the second quarter 2021). This leads to a further reduction in the savings of the population (-86 billion UAH in the 2nd quarter of 2021), directed to compensate for the gap between available income and consumer spending of households," – notes Head of the National Ukrainian Bank Council Bogdan Danylyshyn.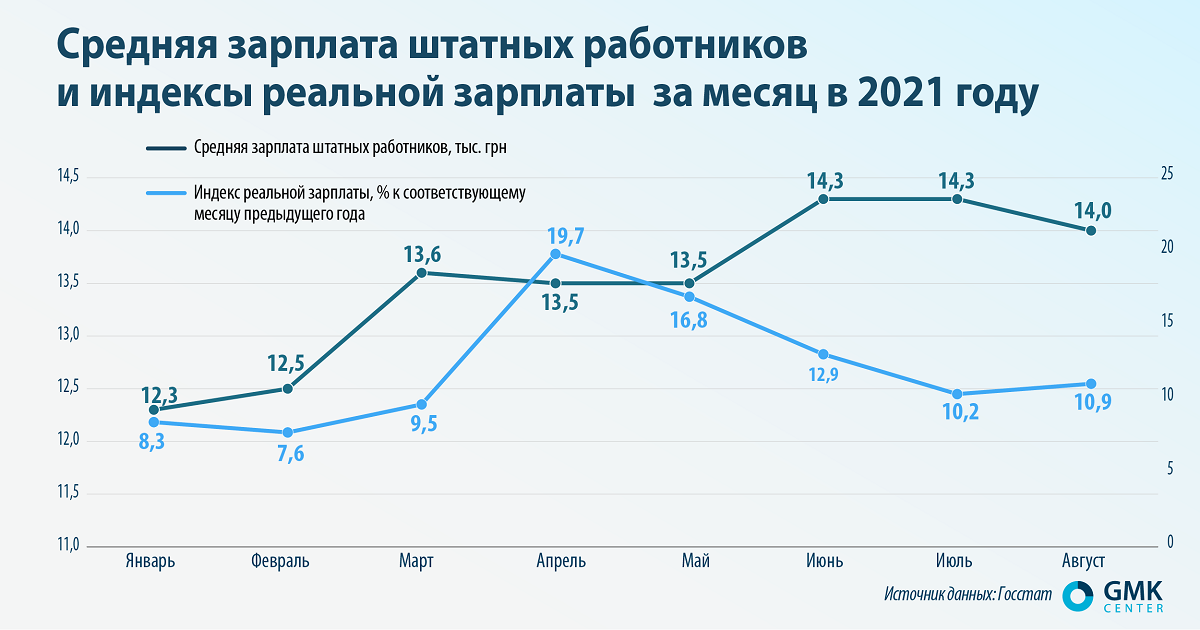 Candidates on horseback
In 2021, the Ukrainian labor market experienced the effect of pent-up demand. Companies that did not recruit staff last year due to the pandemic have stepped up recruitment this year. In particular, the number of job offers on the recruiting resource Work.ua has grown more than twice – from 53 thousand in September 2020 to 108 thousand in September of this year.
"This year, the balance has shifted again towards employees, so the current situation can be called the job seeker's market, while last year in Ukraine there was a shift towards the employer's market. Companies are again actively looking for good specialists, each of which can have 2-3 job offers at the same time. Applicants themselves, after being cautious about changing jobs in 2020, have become more open to new offers," says Andriy Danylyuk , Business Development Director of the recruiting company ANCOR Ukraine.
However, this situation is not universal: each industry has its own situation and ways of competing for talent. Industries that continue to employ staff in the past and now include agro-industrial complex, banking and IT. Companies in these industries purposefully attract new and retain existing staff. However, for example, pharmaceuticals, with all the apparent current demand, frankly slips with new hires.
Autumn drive
Autumn is a traditional time for the growth of economic activity, when both salaries and the number of vacancies increase. According to Andriy Samchyshyn, chief operating officer of Sun One, demand for workers of working specialties began to rise strongly in September.
"Expectations for salaries in the labor market each autumn usually increase by 10-15%, but this autumn the figures sometimes reach 30%. The fall of 2021 has become especially difficult for employers, because compared to 2020, when the struggle for personnel was only in Ukraine, in 2021 a significant outflow is also provoked by the resumption of opportunities to earn money abroad. And Europe has been waiting a lot for our "blue collars", but quarantine measures are still holding back the outflow that may become irreplaceable for the country," Andriy Samchyshyn explains.
Thus, in order to retain employees, companies in industries where there is a shortage of personnel are actively reviewing salaries. After all, for all categories of Ukrainian workers, salary is the No. 1 criterion when choosing a job. However, there is still an imbalance between the expected and offered salary – job seekers, on average, want to receive 20-30% more than they receive now and than companies are ready to offer them in the current conditions.
"In 2020, the revision of salaries averaged 5-7%. This year, the growth was more significant, especially for blue-collar workers – up to 25%. And for office specialties, the average revision was about 10%," says Andriy Danylyuk.
Companies are ready to continue pointwise increase in salaries for key employees, but this is becoming more and more a special case, since this trend is far from being observed in all industries. Not all companies are ready to retain staff by increasing salaries for all categories of employees.
On the other hand, according to Kateryna Okunska, executive director of the grc.ua recruitment portal, at the beginning of the new financial season this year there was no obvious traditional salary increase.
"Covid and quarantine restrictions have affected. According to our data, 70% of Ukrainian employers (and the industry is no exception) have revised staff salaries. And the revision was not always upward. Only a third of the companies have increased the level of compensation, and then in the majority by 5-10%. Applicants generally note a negative trend. Thus, 29% of Ukrainian employees noted a decrease in salaries: either due to a reduction in the number of working hours (10%), or without any explanation at all (19%)," notes Kateryna Okunska.
In addition, according to her, there was also no surge in the number of vacancies – due to the pandemic and quarantine restrictions, many employees postponed their plans to change jobs. Companies, in turn, have chosen the path of optimizing resources by transferring employees to a remote work format or reducing working hours.
Work migration
As vaccination accelerates, the recognition of covid certificates between countries and the opening of borders, labor migration from Ukraine is gaining momentum.
"The dynamics of the outflow is somewhere at the level of 2018, when on average about 400-500 thousand people did not return from abroad per year. However, the size of migration has not yet increased to the maximum level of 2019 due to the ongoing pandemic and situational restrictions on international travel," says Andriy Danylyuk.
Due to the outflow of labor migrants in Ukraine, the shortage of representatives of working specialties who are engaged in unloading and loading, packing goods, labeling, picking and similar activities has become aggravated.
"The lion's share of Ukrainian labor migrants are people who work in unskilled jobs. Most Ukrainians do not know foreign languages, so they go to work as unskilled workers in order to start earning as soon as possible," says Vasyl' Voskoboynyk, President of the All-Ukrainian Association of Companies for International Employment.
Apparently, the outflow of personnel from Ukraine abroad will continue in the future. By the end of this year, its level may reach pre-pandemic levels.
"Over the past year and a half, the economic boom in Ukraine has not begun, which means that one should not hope for a decrease in labor migration. The data of the statistical office of Poland show that the demand for workers, including those from Ukraine, is increasing. The number of vacancies in Poland at the end of June 2021 reached 143 thousand, which is 75% more than at the same date a year ago. Competition for labor migrants will intensify, which may have a positive impact on wages and working conditions," explains Vasyl' Voskoboynyk.
Great Expectations
According to a survey by the European Business Association (EBA), 55% of respondents representing large and medium-sized businesses are planning in 2022, increase the salaries of their employees by 5-10%, another 30% – by 10-20%.
Business plans to create new jobs also look quite optimistic. According to EBA estimates, 58% of those surveyed plan to expand the state, 36% do not expect any changes in the state. And only 6% of businesses will be forced to resort to staff reductions.
The American Chamber of Commerce in Ukraine (AmCham) has similar survey results: 42% of respondents expect an increase in the number of employees at the end of this year, and 6% – a reduction. Whereas six months ago this ratio was 24% to 20%.
---
---