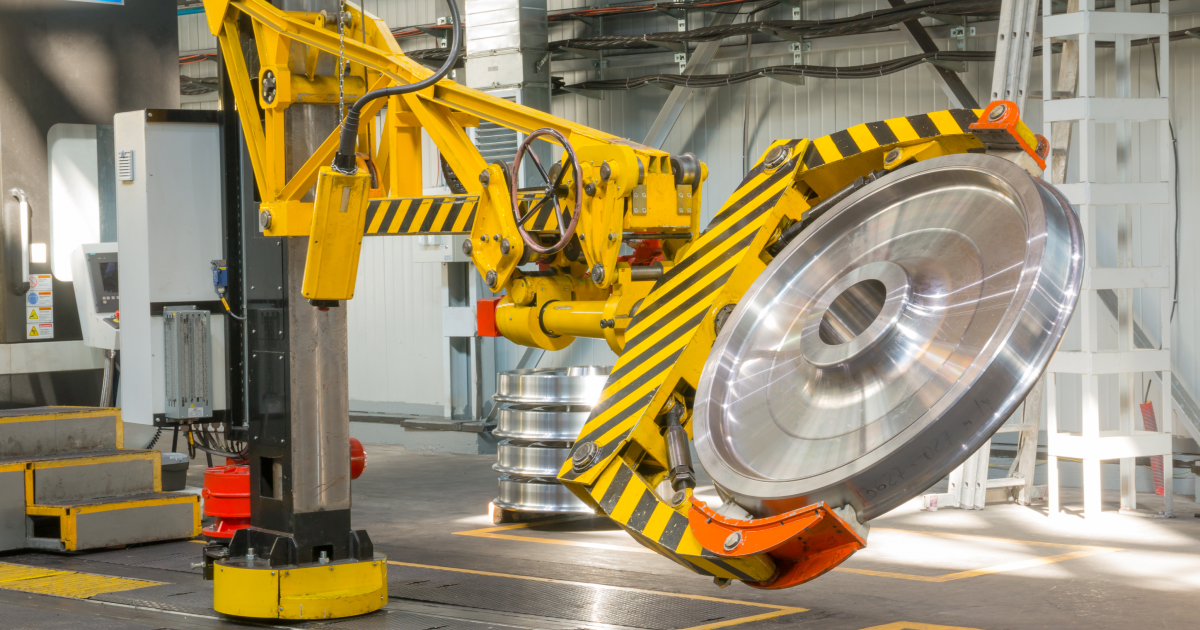 Today, Interpipe can cope with virtually any grade of steel according to our clients' needs
Ukrainian industrial company Interpipe has been implementing a strategy for increasing the share of hi-tech products in its portfolio for over 10 years. The key element of this strategy is a strategic investment program that ensures deployment of new production facilities.
Construction of a new EAF compound Interpipe Steel and related infrastructure to replace an outdated, pollutant-intensive open-hearth production facility has become the first such investment that amounted to $1 billion. Apparently, achieving required characteristics of premium-grade products — pipes as well as wheels — is impossible without high-quality steel.
Today, Interpipe can cope with virtually any grade of steel according to our clients' needs. This is our strategic advantage in the market: we are much more flexible than other manufacturers and we are able to master commercial production, from steel grade to final product.
The "green" component of our steel production comes as an additional advantage. All the major European companies have already declared decarbonizing as their goal. СО2 emissions associated with our EAF route are several times lower than in the BOF route, which enables clients to have a more environmentally-friendly supply chains and lower CO2 emissions.
After investing in steel, we focused on development of innovative facilities for pipe and wheel production. In general, the Company has invested around $200 million in pipe and wheel production since 2004.
In the pipe segment, we significantly expanded our product portfolio with premium products for oil and gas extraction. We have become the fourth company in the world to obtain a manufacture patent for pipes with premium grade gas-proof joints for drilling in complex environments. In 2020, in spite of the COVID-19 pandemic, we launched a new pipe-threading train manufactured by Danobat (Spain) at $10 million.
In parallel with the investment program, we are implementing a long-term program of premium product introduction and certification. Last year alone, we passed re-qualification with such oil and gas giants as ADNOC (UAE), Qatar Petroleum, Turkish Petroleum and started first call supplies.
The result of consistent investments in the railroad segment is demonstrated by the statistics: two out of three freight cars in Europe are equipped with our wheels. We designed a special Ultimate line of railway wheels for heavy duty transport, allowing our products to be used for trains running both in sands of Saudi Arabia and cold regions of North America.
We have also become the first CIS company to master production of high-speed railway wheels, alongside with the fright segment. We launched supplies of railway wheels for the German national rail transport operator Deutsche Bahn AG at the end of last year, and designed new wheel type for German passenger trains this year.
Currently, Interpipe's investment portfolio is worth $100 million. All the projects include an environmental component, such as further reduction of СО2 and pollutant emissions, waste disposal, increase in energy efficiency of production.
To be competitive in export markets, from Europe to America and from Ukraine to Singapore, we need to make constant progress, i.e. master new products that are demanded in the market, offer innovative technology solutions, etc. That would be impossible without systemic investments in production.
---
---