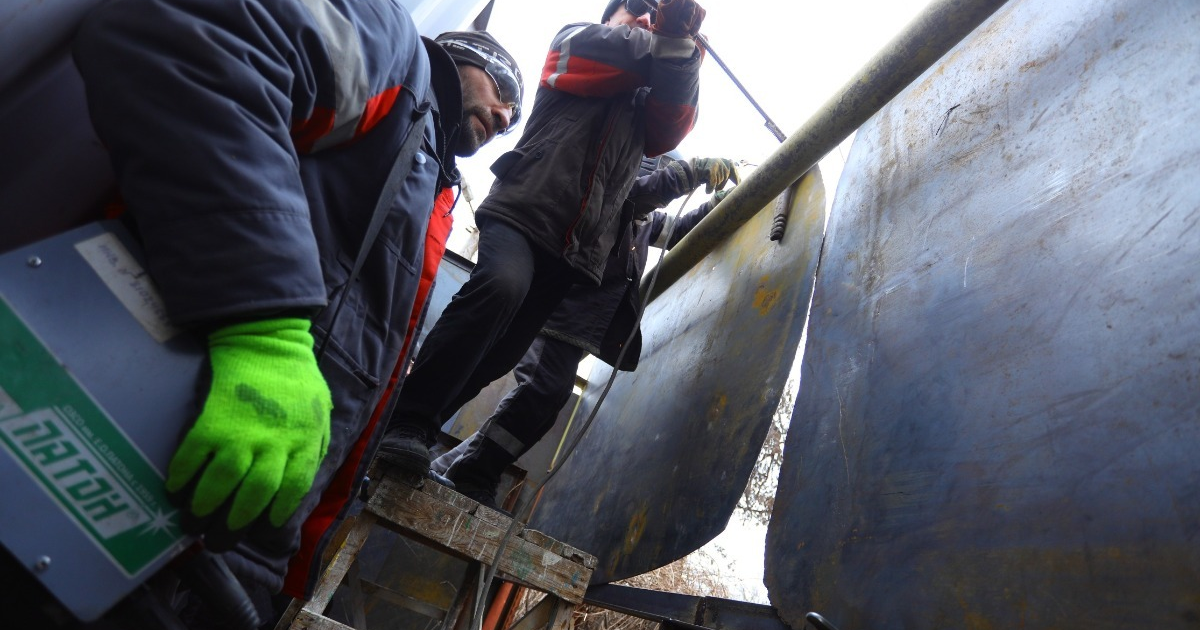 Protection of hospitals
The teams have been working in the city's medical facilities for the past three months
Zaporizhstal Iron and Steel Works provided more than 100 tons of steel for strengthening regional and city hospitals of Zaporizhzhia in case of enemy shelling. It is stated in the message of Metinvest.Media.
For the past three months, teams have been working in medical facilities to strengthen power facilities, oxygen stations, boiler rooms and other vital equipment.
According to Mykola Petryakov, director of engineering at Zaporizhstal, the company responded to the request of Zaporizhia medics, who save the lives of civilians and military personnel every day.
"They needed the protection of energy facilities – oxygen stations and backup power sources. We understand that this equipment is extremely important for the stable operation of hospitals, and especially now – in conditions of large-scale blackouts. Therefore, the Zaporizhstal plant initiated work on strengthening hospitals," noted Mykola Petryakov.
The foreman of the enterprise Vyacheslav Uhan explained that the main goal is to protect the equipment from debris. For this purpose, in one of the city hospitals, for example, a cover made of steel up to 6 mm thick is being built. Workers are strengthening the foundations of the equipment, and covering the top with a protective steel structure.
As GMK Center reported earlier, Zaporizhstal in 2022 transferred to hospitals of Ukraine over 1.3 thousand tons of medical oxygen. The plant provided vital oxygen free of charge to 14 hospitals in the Zaporizhia, Dnipropetrovsk, and Donetsk regions.
Also, Metinvest Group has developed experimental model of multifunctional mobile shelter that can be used for civilian purposes. Compared to previous modifications, the diameter and length of the shelter have increased by one and a half times. The internal modification of the capsule is adapted to the temporary stay of people, and the sleeping places are replaced by benches. Inside the new development can be up to 20 people.
---
---