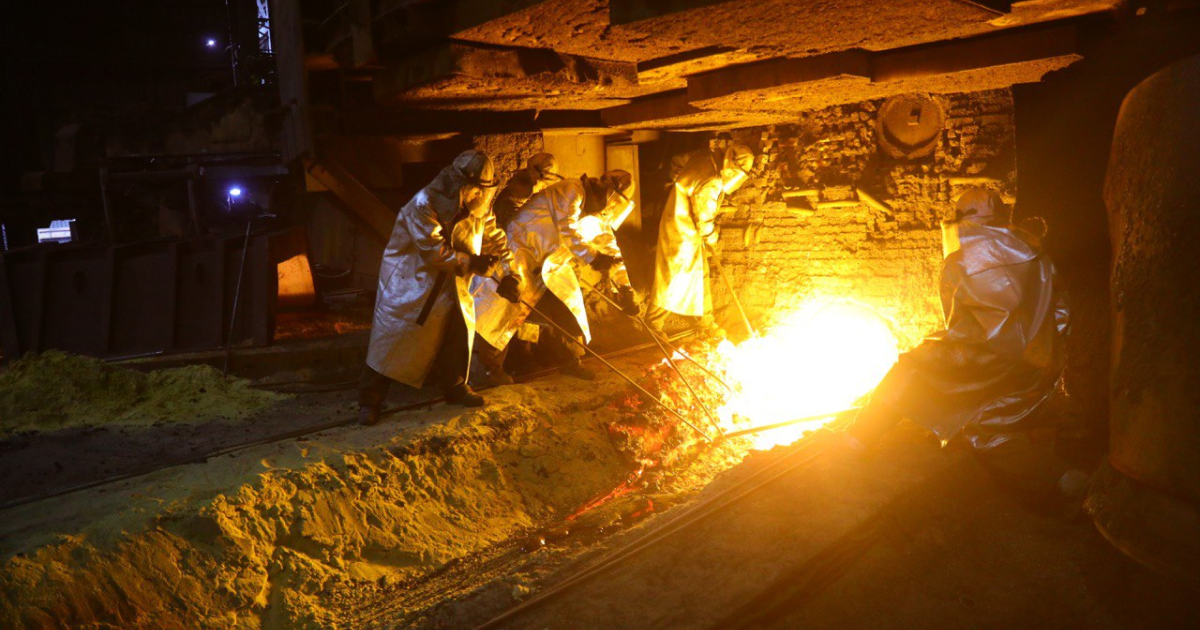 Zaporizhstal
Currently, the company is operating at 70% of its capacity
Zaporizhstal Iron and Steel Works lost sales markets in Asia, North Africa and Turkiye because of the war. Roman Slobodyanuk, the CEO of the company, told the French RFI about this, says the message of Metinvest.
The full-scale Russian invasion on February 24, 2022, changed not only logistics, but also production processes.
«At first we didn't know what to produce, we had to rethink everything. Only for Poland, the processes remained as they were,» explained Roman Slobodyaniuk.
After the occupation of the shores of the Sea of ​​Azov by Russian troops and the blockade of Black Sea ports, it was necessary to find new ways of supplying products and raw materials needed for blast furnaces. Having lost the Asian and Turkish sales markets, as well as the market in North Africa, Zaporizhstal refocused on Europe, since it is easier to get there by land.
In addition, at the beginning of hostilities, the steel plant was forced to suspend work for 33 days, which had not happened since the Second World War. Work resumed at a slower pace in April 2022. According to the CEO of the company, Zaporizhstal is currently operating at 70% of its capacity – at three blast furnaces out of four. The enterprise now employs 8,000 people compared to 10,000 15 months ago. Another 1,000 workers were called into the ranks of the Ukrainian army.
As GMK Center reported earlier, in April 2023 the company increased production of rolled steel by 36.5% m/m. The production volume of pig iron for the month increased by 19.7% m/m, and steel – by 37.1% m/m. Compared to April 2022, in April 2023 Zaporizhstal increased the production of pig iron by 3.3 times, steel – by 3.4 times, and rolled steel – by 3 times.
In March 2023, Zaporizhstal took the blast furnace №2 out of forced hot preservation. From now on, the blast furnace shop of the enterprise will work with three blast furnaces. The blast furnace will reach its planned capacity in the first decade of April.
In 2022, Zaporizhstal reduced output of rolled steel by 60.4% compared to 2021 – to 1.304 million tons. The volume of pig iron production in 2022 decreased by 54.3% compared to 2021 – to 2.01 million tons. Steel output for the year fell by 61,7% y/y – to 1.49 million tons.
Zaporizhstal is one of the largest industrial enterprises of Ukraine, the products of which are in demand among consumers both in the domestic and foreign markets. The steel plant specializes in the production of high-quality steel hot-rolled coil, hot-rolled and cold-rolled sheet, carbon steel and low-alloy steel coil, as well as steel strip, black tin and bent profile.
---
---