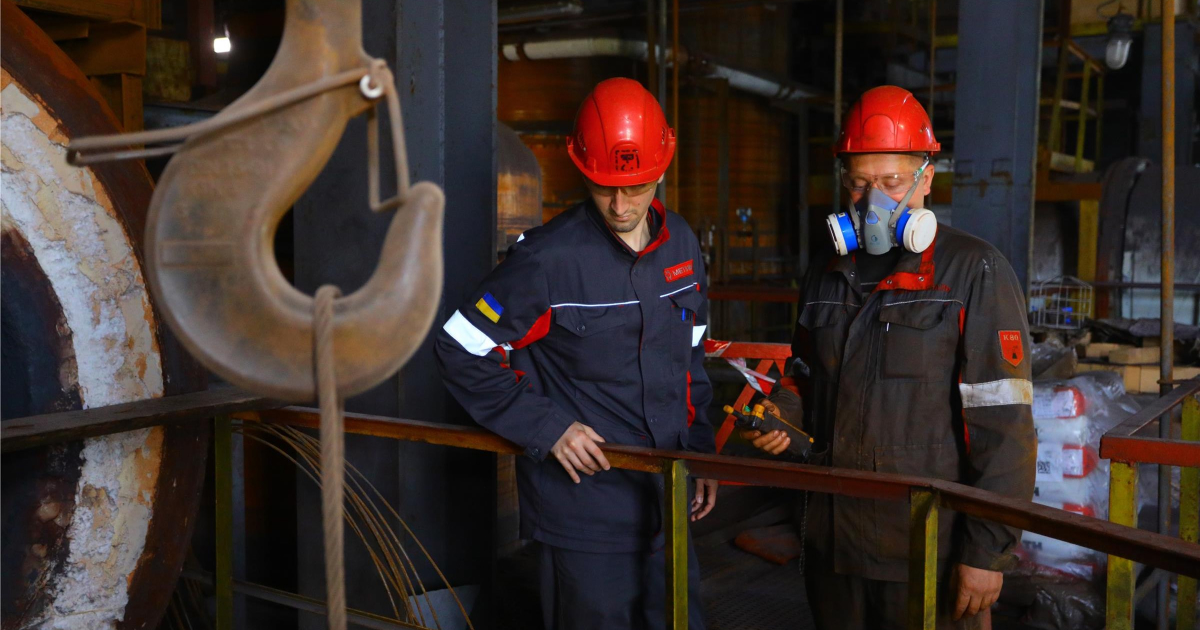 The plant is repairing a hydrochloric acid regeneration plant, which excludes discharges into the Dnipro River
Zaporizhstal Iron and Steel Works allocated more than UAH 24 million for the overhaul of the BTA-4 hydrochloric acid regeneration plant, an important environmental facility that excludes discharges into the Dnipro River. This is reported by Metinvest.Media.
The unit was put into operation in 2014. The unique equipment made it possible to completely avoid the discharge of neutralized pickling solutions from the cold rolling shop into the Dnieper basin.
"The hydrochloric acid pickling method uses a closed production cycle: the hydrochloric acid solution used to pickle the steel does not enter the drains, but is sent to the regeneration unit and, after recovery and purification, is reused in production," the message says.
At present, after the Russians undermined the Kakhovska hydroelectric power station, it is especially important that such equipment work stably and without interruptions, Zaporizhstal notes. To do this, every two years, specialists carry out a comprehensive overhaul of one of the two reactors of the hydrochloric acid regeneration unit. Since April 2023, the first stage of restoration work has been underway.
Specialists carry out the main work on the replacement of the lining of the lower part of the reactor and the cyclone, the replacement of the acid-resistant refractory lining of the cyclone, the support ring and the pipe. At the second stage, in the fall of this year, specialists will replace the main elements of the unit – nozzles, burners, conveyors, as well as re-laying the refractory acid-resistant masonry of the reactor.
"The result of the overhaul will be an increase in the reliability and operation of the equipment. At our site, the reactors operate in turn: while one reactor is in operation, we are repairing the other. Thus, high reliability of the equipment is ensured. In addition to major repairs, regular repairs are also carried out – every three months. This is important both from the point of view of ensuring a stable production process and the correct operation of important environmental equipment," comments the head of the hydrochloric acid regeneration section of the TsKhP Leonid Alekseenko .
The equipment will be put into operation this month after the completion of the first stage of the overhaul.
As GMK Center reported earlier, Zaporizhstal completed a major overhaul of the blast furnace №3. Investments in the restoration of the unit were planned at the level of UAH 200 million. Within 17 days, almost 400 specialists of the plant carried out the replacement of tuyere cooling plates and complete shotcreting of the furnace. The refractory lining was also restored and all mechanisms were repaired.
---
---