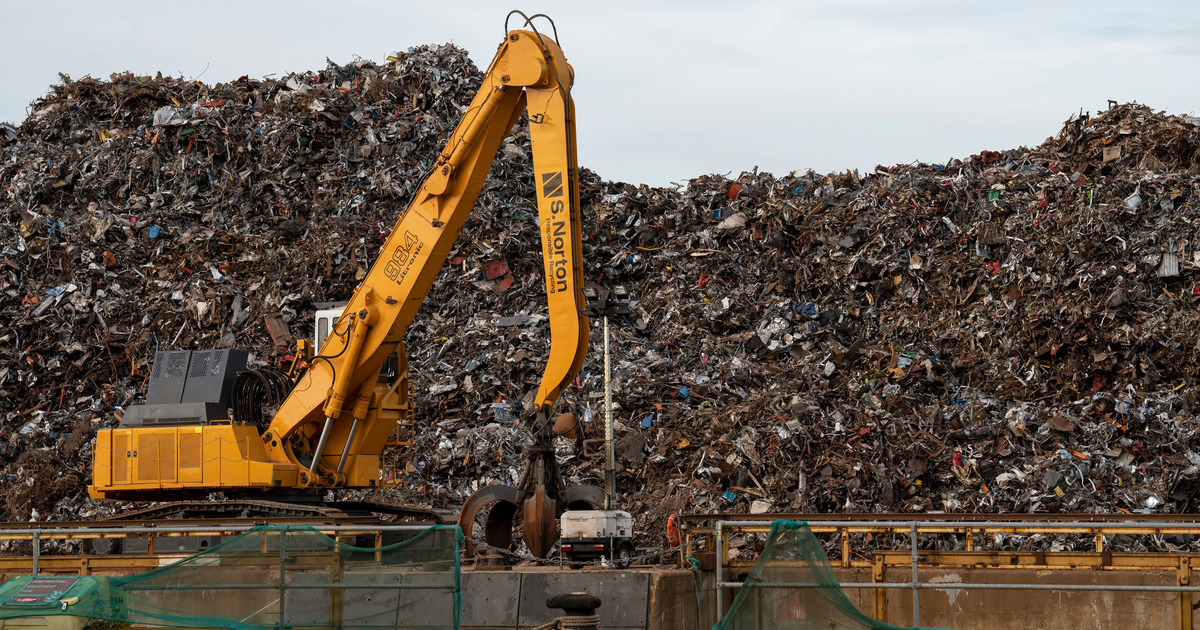 Scrap
The future of the world scrap market depends on the recovery of demand for finished steel products
Global scrap prices continued to fall last week amid uncertainty in the global steel market. Turkish steelmakers remain aloof from the purchase of raw materials amid lack of demand for steel. A similar situation is observed in China, as prices for finished products continue to fall, and the US market is under pressure from low demand from export buyers – Turkiye and Taiwan.
Prices for HMS ½ scrap metal in Turkiye for the week of April 10-17, 2023, fell by 2% compared to the previous week – to $429-431/t. Demand for scrap from Turkish steelmakers remains weak despite the end of the holidays and has been stagnant since mid-March. At the same time, some plants began to resume raw material purchases.
Contracts are concluded with sellers who are unable to contain the fall in prices and offer raw materials at discounts, which gradually collapses the market. Last week there were rumors about several concluded agreements for the supply of European and American raw materials.
According to Turkish steelmakers, in the future scrap prices will drop to $400/t, or even $380/t, as the current situation on the global steel market does not favor the growth of raw material prices. The situation can change only if the demand for finished products is restored.
Turkish rebar prices are falling because it is uncompetitive in export markets and scrap quotes are at a high level, making it impossible to offer rebar at competitive prices. This puts Turkiye's steelmakers in a dead end despite the recent discount on energy resources.
Currently, Turkiye's scrap market is maximally dependent on rebar sales, so as long as there is no demand, the price of scrap metal will decrease. There will be little activity on the market, as there are very few concluded contracts for May. The price will be able to recover to higher levels, if the country's authorities still start works on the restoration of infrastructure, which were planned for March-May, but have not started.
Prices for Chinese scrap market last week also fell by 1.6% – to $438/t. Steel mills continue to cut capacity amid weak demand and lower steel prices, which in turn affects scrap consumption.
The loading of China's electric arc steel plants last week fell by 9 pp by the previous week – to 78.3%. Scrap supplies to metallurgical enterprises fell by 9.9% to 309,000 tons.
Electric arc furnace (EAF) steel companies continued to announce production cuts in response to margin losses due to falling steel prices. Only in the Sichuan province in the southwest of the country, the consumption of scrap at the EAF has decreased by more than 60%.
Import prices for scrap in China for the week of April 7-14 also decreased – by 1.2%, to $410/t. Foreign raw materials are not of interest to local steelmakers, as the demand for local scrap is also weak. However, the interest of Chinese buyers in Japanese scrap began to grow. Raw materials at $410/t with short delivery times can activate Chinese importers.
USA scrap metal market for the week of April 10-17, 2023, fell to $405-407/t compared to $414-418/t a week earlier. Domestic scrap prices face further pressure from weak global sentiment, weak export demand and rising supply for May tenders.
The receipt of depreciation scrap increased due to seasonal factors. On the other hand, these types of scrap, which were primarily sent for export, are currently in weak demand. This, combined with a weakening Chinese market and pressure on US steel prices, is adding pressure to scrap prices.
The Taiwanese market is not buying American scrap because local steelmakers are interested in cheaper Japanese raw materials, and Turkish buyers have suspended purchases because steel sales are at a low level. With weak sentiment, prevailing uncertainty ahead of Turkiye's upcoming elections and weak steel sales, local mills are expected to be interested in further lowering scrap prices.
As GMK Center reported earlier, volumes of scrap metal collection in Ukraine in March 2023 decreased by 23.2% compared to the previous month – to 70.4 thousand tons. The export of scrap metal for March 2023 amounted to 15.5 thousand tons, which is 6.1% less than m/m.
---
---