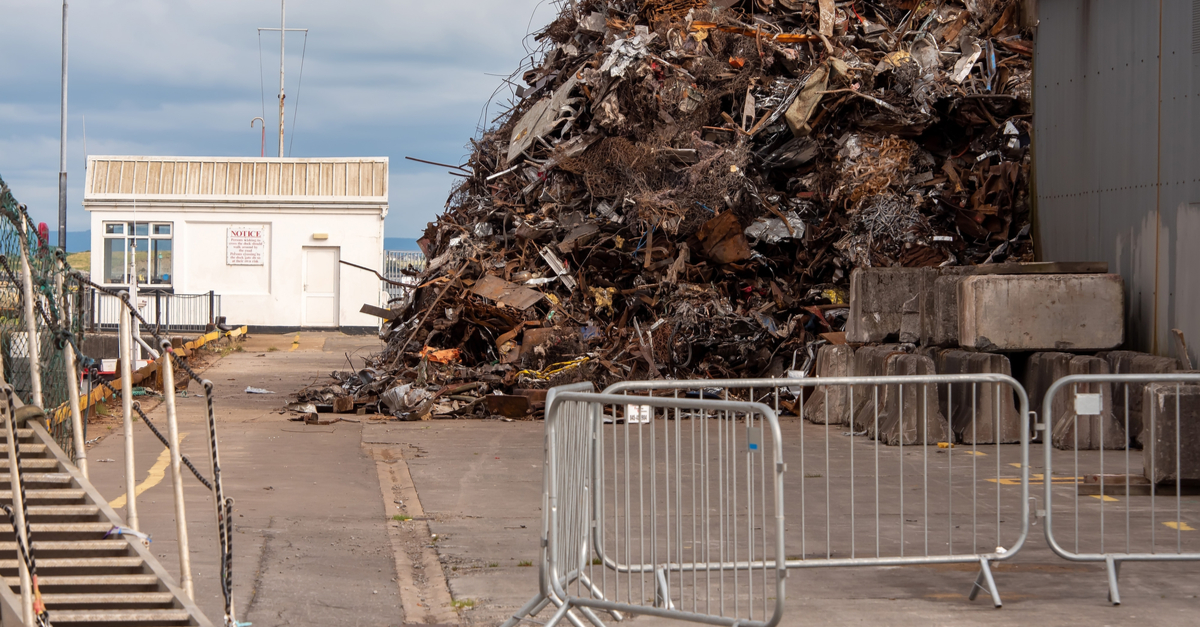 Scrap metal
Activity in the Turkish scrap market is almost zero due to the shutdown of steel mills due to the earthquake
HMS 1/2 scrap prices on the Turkish market during February 6-13, 2023, decreased by $3/t, or by 0.7%, compared to the previous week – to $422-425/t. Thus, quotations of scrap metal began to fall after two weeks of growth. Kallanish price indicator informs about it.
Activity in Turkiye's scrap metal market is almost nil as steelmakers and suppliers are out of business due to the earthquake that killed thousands of people. Steel plants in the Iskenderun area have suspended production to assess the damage.
According to the Secretary General of the Turkish Steel Producers Association (TCUD) Veysel Yayan, no plant in Iskenderun is operating under the current conditions, a capacity check is expected. It is noted that the steel facilities did not receive significant damage, but resumption of production is impossible due to logistical problems, power outages and the need to establish communication with personnel.
Collection of scrap in other, less affected regions, does not take place, because producers are focused on solving humanitarian issues. It is expected to take several weeks before plants start to resume production and take interest in raw materials.
As demand for scrap metal in Turkiye is almost non-existent, scrap prices have stabilized and remain at levels close to last week. In the near term, quotations will be stable as commodity exporters will wait for a recovery in demand to assess market prospects.
The earthquake in Turkiye radically changed the price trends for scrap metal in Europe. At the beginning of February, scrap metal on the EU market increased by €20-30/t, but after the Turkish tragedy, most mills in Germany, France, Italy, Spain and Eastern Europe intend to put pressure on suppliers to achieve lower prices.
A significant number of already agreed agreements on the export of scrap to Turkiye from Germany and Belgium have been frozen, new agreements are not concluded, which maintains a state of uncertainty for the world market.
It is predicted that in February the volume of scrap on the European market will increase significantly, which will lead to a drop in prices. However, quotations for scrap and finished products in Turkiye should resume in March or April 2023, when local mills begin to make up for already concluded contracts.
On the Chinese market last week scrap demand returned to pre-holiday levels. Steel plants replenish stocks of raw materials, raising prices due to high demand. As of February 10, 2023, scrap metal quotations in China were $450/t, up $5/t compared to the previous week. The potential supply-demand imbalance caused by the earthquake in Turkiye did not affect the sentiment of Chinese buyers.
Participants of the US scrap metal market are positive as demand for scrap is increasing and supply is somewhat tight. Most local market players do not see a downward trend in prices as likely, as US steelmakers ramp up production and can offset the lack of supplies to Turkiye with domestic purchases.
As GMK Center reported earlier, world consumption of scrap metal in January-June 2022 decreased by 8.4% compared to the same period in 2021 – to 248.79 million tons. The negative trend in demand for scrap was supported by the decline in global steel production.
The world consumption of scrap metal in steel production in 2021 increased to 620 million tons. Over the year, the share of scrap in steel producing increased to 32%, while in 2019 it was 30%, and in 2020, at the height of the pandemic – 29%.
---
---