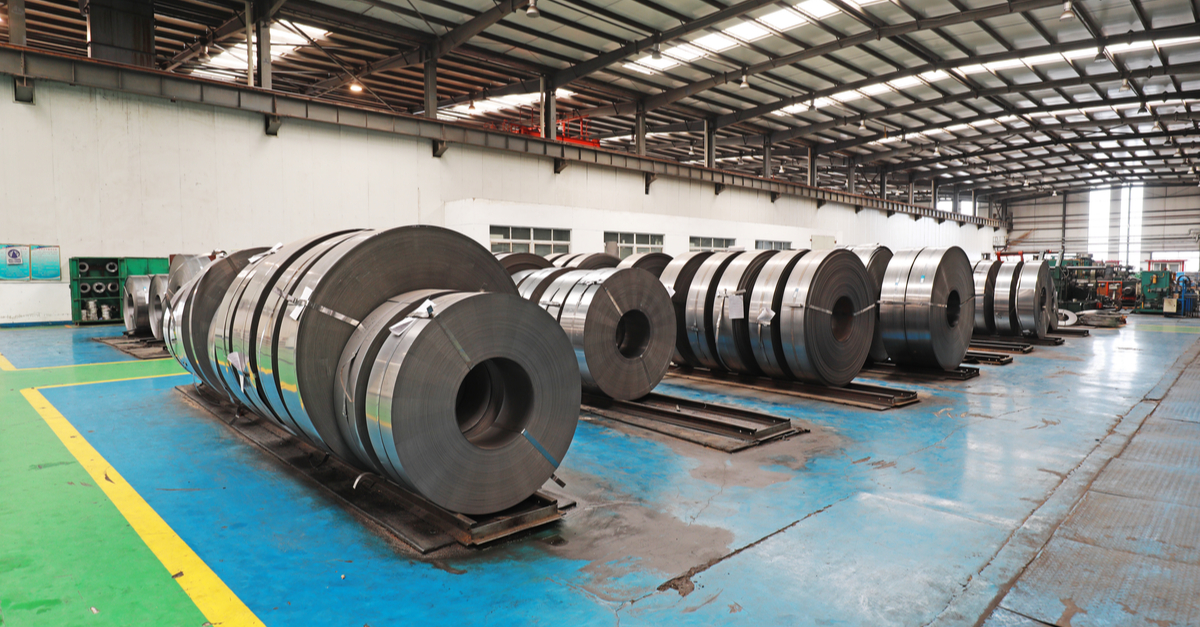 (c) shutterstock.com
In May, steel consumption in the country decreased by 14%, while daily production increased during the month by 1-3%
With episodic lockdowns due to the coronavirus pandemic, domestic demand for steel, as well as construction activity, are declining in China, according to CNBC.
In May, steel consumption in the country decreased by 14% compared to the same month in 2021. Daily production of pig iron, steel and finished products increased by 1-3% during the month.
Steel inventories are slowly piling up in the warehouses, and put pressure on the prices of finished products. In May, inventories increased by 12% compared to May last year.
"It may take nearly two months to fall to the median levels of the past five years, and steel demand roars back to life," said Richard Lu, steel research analyst at CRU Group.
Lockdowns measures imposed in various cities in China to limit the spread of the coronavirus outbreak have led to the suspension of work on housing and infrastructure. These areas are the largest consumers of steel in the country.
As a result, real estate investment in January-May decreased by 4%, and sales – by 34.5%. Business activity is constrained by lockdowns, which lead to the closure of the business.
According to analysts, China's blast furnaces are now operating at almost full capacity – more than 90%. This is the highest figure in 13 months, despite declining profits and demand.
In May 2022, Chinese steelmakers produced 96,61 million tons of steel, having reached a record indicator for the last 12 months. The figure is 3.5% lower than the record in the history of Chinese steelmaking of May 2021, but 4.1% more than in April.
China is the largest steel producer in the world. In 2021, Chinese steelmakers reduced steel production by 3% compared to 2020, to 1.03 billion tons.
---
---