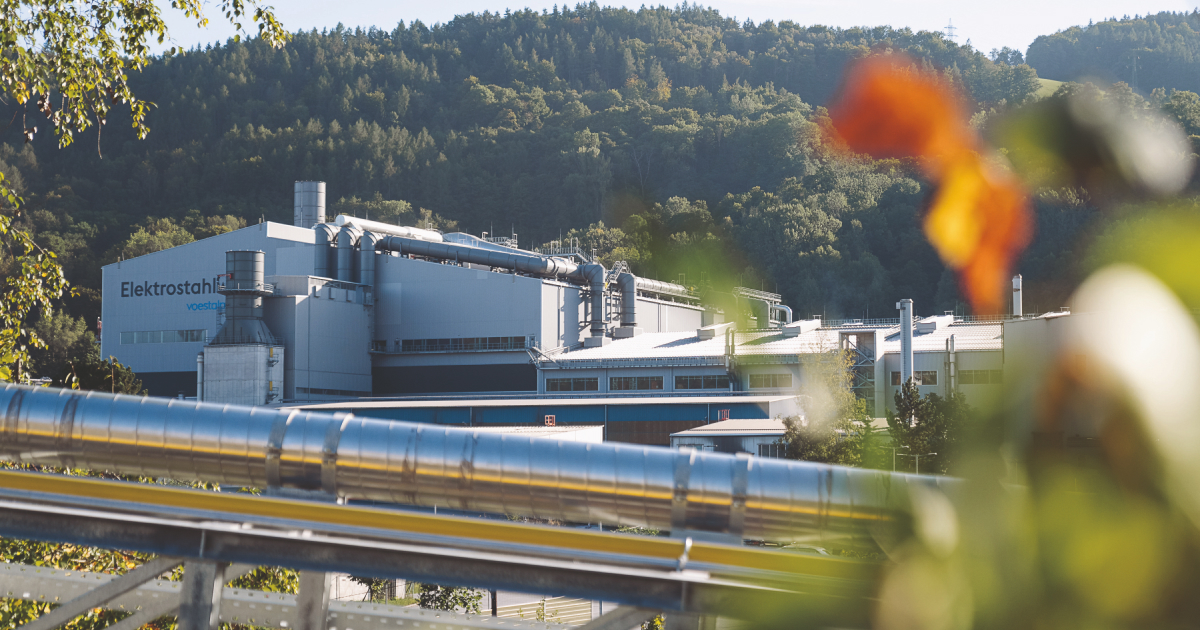 voestalpine Kapfenberg
After reaching full capacity, the enterprise will annually produce 205,000 tons of special steel for industry
Austrian steel producer voestalpine has officially opened a state-of-the-art special steel plant in Kapfenberg, Austria. It is stated in the press release.
The company specializes in the production of high-performance steel products for the international automotive, energy and aerospace industries.
"The new plant is the most advanced in the world in terms of digitalization and sustainability, and is the first plant of its kind to be built in Europe in four decades. The region receives significant economic benefits from investments in this large project,» the message says.
After reaching full capacity, the enterprise will annually produce 205,000 tons of special steel for consumers. The opening of facilities of this type will provide around 3,500 jobs at voestalpine's Styrian plants in Kapfenberg and Mürtzschlag. About 150 workers will work at the plant.
«Today's opening of the special steel plant in Kapfenberg is a historic moment and a decisive technological step for the Voestalpine Group. This will allow us to further increase our competitiveness on the world market. At the same time, this large investment will help preserve prosperity and jobs in the region in the long term,» comments Herbert Eibensteiner, CEO of voestalpine AG.
The enterprise meets the most modern standards of Industry 4.0. All melting processes are controlled from a central control station. Employees undergo the necessary training in their own Digitalization Competence Center. In addition, a new campus for 60 students is planned to provide training for future workers.
«Another feature of the steel plant is its environmentally friendly and sustainable steel production: heat from the smelting shops will be supplied to the centralized heat supply system; cooling takes place in a closed circuit; the plant works extremely efficiently. The heart of the plant is an electric arc furnace, which will work only with the use of environmentally friendly electricity,» the company adds.
Currently, the enterprise is undergoing testing and the process of certification of the range of products. It will be fully operational during the 2023/2024 fiscal year. The volume of investments in the project is about €467 million.
As GMK Center reported earlier, at the beginning of October 2023, voestalpine, as part of the greentec environmental project, started work on the project of the construction of an electric arc furnace at the company's plant in Linz. Also recently, the beginning of the construction of the EDP was laid in Donavwitz. The volume of investments in both projects is €1.5 bln.
---
---