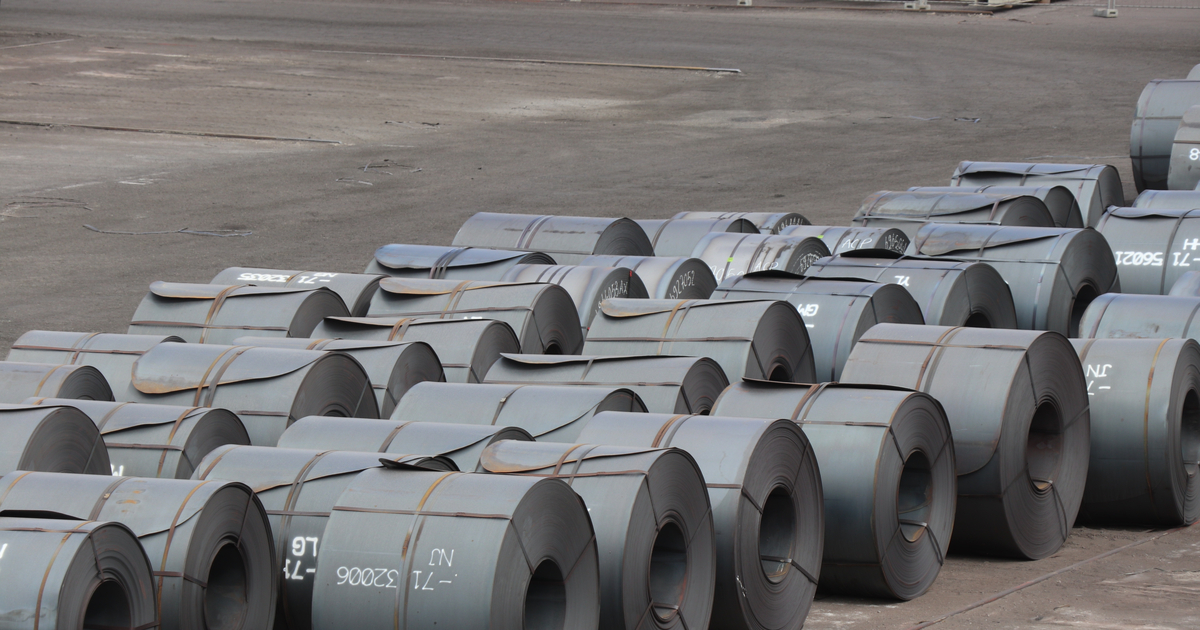 HRC
HRC supply is expected to be limited until the end of this year
Domestic prices for hot rolled coil (HRC) in the US this week increased to $850-900 per short ton from $750-830 in the previous week, reports Kallanish.
The price for cold-rolled steel (CRC) during this period increased to $1.05-1.1 thousand per short ton.
Service centers have not yet seen a larger price increase than what the steel mills announced at the end of October, but it is expected in the short term. Buyers may take a cautious stance to see how long they can wait to avoid being hit if prices drop, one market participant said.
Steel plants note that buyers are the driving force behind transactions. Order books for January next year are open with minimum orders at the new prices, one of the sources said. However, enterprises see good demand from the automotive industry, the energy market, and the like.
In the same period of 2022, prices for HRC fluctuated in the range of $690-720 per short ton, for CRC – $970-1010.
Hot rolled coil prices in the United States rose for the third week in a row, ArgusMedia notes. Steel plants take advantage of the opportunity and increase prices amid limited supply as well as news about preliminary agreements between automakers and the union.
Buyer sources note that the supply of hot-rolled rolls will be limited until the end of this year. According to Argus estimates, lead times have increased from 8 to 8.5 weeks, they fall at the end of December or January 2024. Due to rising prices in the domestic market, buyers have become more interested in imported options. However, the increase in the cost of hot rolled coil in the US market has led to an increase in the level of supply from foreign suppliers.
As GMK Center reported earlier, the American integrated steel producer Cleveland-Cliffs at the end of October for the second time in a month raised prices for hot rolled coil – up to $900 per short ton. The new base minimum price is $100 higher than the previous one set by the company on October 19. Thus, the company joined rival US Steel, which raised the price of HRC to the same level. Cliffs also said it had raised prices for cold rolled coil (CRC) and hot-dip galvanized (HDG) products, but did not announce a minimum rate for those products.
---
---