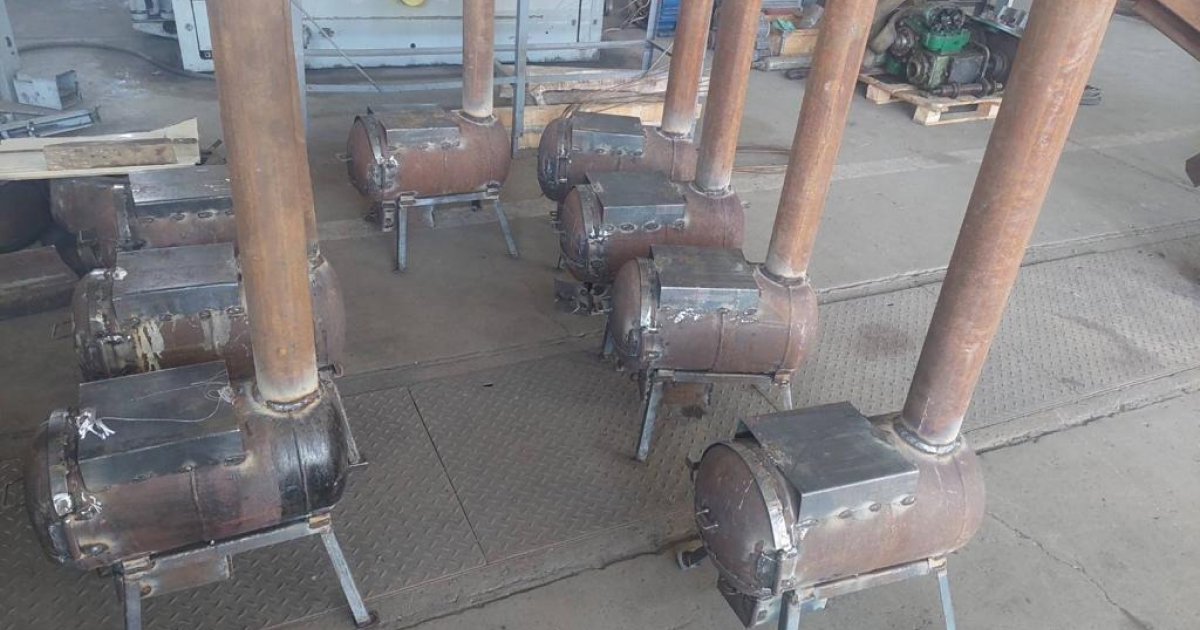 (c) metinvest.media
The devices were handed over to the military defending sections of the eastern and southern fronts
The gas storage operator of Ukraine (Ukrtransgaz) produced 80 turbofurnaces, 170  sapper cats for remote demining of territories and 120 tablet minifurnaces from the Metinvest group's steel. All products have already been handed over to the military. Corporate edition of Metinvest Media reports about it.
The equipment was handed over to the military, who protects the areas of the eastern and southern fronts. In total, approximately 5,000 products are planned to be produced from Metinvest's steel at the production facilities of Ukrtransgaz in the coming months.
Since the beginning of the full-scale war, both companies have been supporting the Armed Forces of Ukraine and military units. Metinvest systematically provides body armor, helmets and tactical equipment to the Armed Forces, the National Guard, the State Emergency Service, the police, etc. Also, steelmakers set up the production of high-quality steel plates for body armor. At the same time, Ukrtransgaz independently collects funds for the Armed Forces needs and has established serial production of metal accessories for the military.
"Stopping the Russian Federation aggression is a goal that now unites both individual Ukrainians and big business. We are clearly aware that we can overcome the enemy only with joint efforts. Therefore, the joint project with Ukrtransgaz is another step towards the victory of Ukraine. I believe that Metinvest's steel combined with the skill of colleagues from Ukrtransgaz will be a useful reinforcement for the fighters. And while the military defends the independence of our country on the front lines, we maintain our defense on the Steel Front," noted the CEO of the Metinvest group Yuriy Ryzhenkov.
As GMK Center reported earlier, the Metinvest group and the gas storage operator of Ukraine Ukrtransgaz organized joint production of things necessary for the needs of the Armed Forces of Ukraine. Thus, the steelmakers delivered more than 6,000 tons of steel products, of which more than 5,000 items will be produced at the facilities of Ukrtransgaz.
In January-June 2022, Metinvest Group reduced steel production by 45% compared to the same period in 2021 – to 2.41 million tons. Pig iron production for the first half of the year amounted to 2.25 million tons, which is 49% less than in the same period of 2021.
In 2021, the Metinvest group increased steel production by 15% to 9.5 million tons y-o-y. The output of pig iron for the year also increased by 15% – up to 9.7 million tons. The production of iron ore concentrate amounted to 31.34 million tons (+3%).
---
---