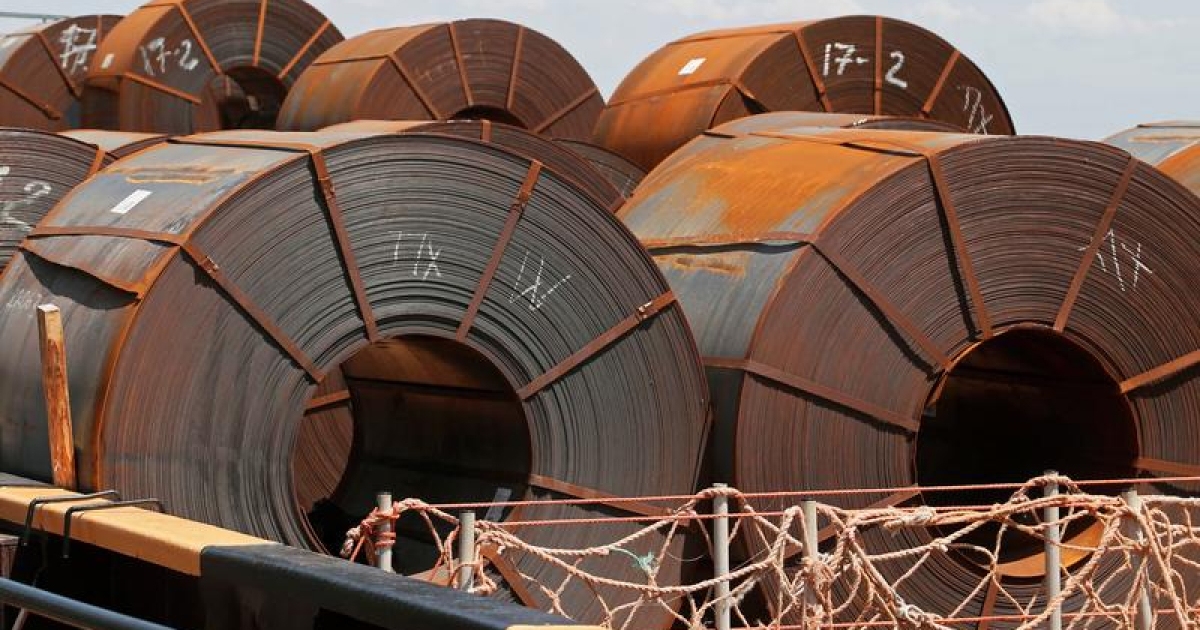 HRC
In monetary terms, the export of such products increased by 61.4% month-on-month
In March 2023, steel enterprises of Ukraine increased the export of flat products by 67.3% compared to February 2023 – up to 58.43 thousand tons. In monetary terms, the export of such products increased by 61.4% m/m – up to $38.17 million. This is evidenced by State Customs Service's data.
Compared to March 2022, in March 2023 steel enterprises of Ukraine increased revenue from the sale of flat rolled products by 75.8%. It is impossible to calculate the difference in export volumes in natural terms due to the lack of data.
In January-March 2023, Ukraine exported 122.89 thousand tons of flat rolled products worth $81.2 million. The revenue from the sale of products abroad decreased by 90.9% compared to the same period last year.
In three months, flat hot-rolled products without coating were the most exported (Nomenclature 7208) – 87.98 thousand tons for $54.68 million. In March, 41.8 thousand tons (+61% m/m) for $25,9 mln (+61.5% m/m) were shipped. Also, 28.93 thousand tons of uncoated flat cold-rolled products (Nomenclature 7209) were exported for $17.7 million, in March – 13.61 thousand tons (+90% m/m) for $8.18 million (+63 .7% m/m).
The three leaders among types of flat rolled products in terms of export volumes from Ukraine in January-March 2023 are clad flat rolled products, with galvanic or other coating (Nomenclature 7210) – 5.81 thousand tons for $8.52 million. In March, steel companies increased exports of such products by 73.41% compared to the previous month – up to 2.91 thousand tons. Revenue from its shipment increased by 56.9% m/m – up to $3.95 million.
Poland and Bulgaria are the largest consumers of Ukrainian flat hot-rolled steel without coating – 57.1% and 23.3%, respectively, in monetary terms. Poland (29.1%), Bulgaria (23.8%) and Iraq (16%) together consumed about 70% of uncoated flat cold rolled products. Among the main buyers of Ukrainian-made rolled steel are Romania (50.8%) and Poland (43.4%).
After the Russian invasion of Ukraine, the export of ferrous metals decreased sharply due to the blockade of ports, logistical problems, the negative situation on the world markets, as well as the destruction of large steel plants in Mariupol – Azovstal and Ilyich Iron and Steel Works. These problems were compounded by the shelling of Ukraine's energy infrastructure by Russian forces at the end of 2022, which forced steel companies to reduce production to a minimum or completely suspend production.
Now the situation with energy supply has stabilized, steelmakers are increasing capacity, and demand on world markets is picking up. Although the pre-war indicators are still unattainable for Ukrainian steelmakers, the monthly dynamics indicate a gradual increase in steel exports and production. The main factor holding back production now is the blockade of sea ports, which makes it impossible to ship significant volumes of products and open new markets, since steel is delivered mainly to Europe by rail, and logistics costs exceed pre-war indicators several times.
As GMK Center reported earlier, inf 2022 Ukrainian steelmakers exported 1.63 million tons of flat rolled steel, which is 73% less compared to 2021. The revenue of steelmakers from the export of such products fell by 73.5% y/y – to $1.35 billion. The largest consumers of products were Poland, Romania, Turkiye and Bulgaria.
---
---