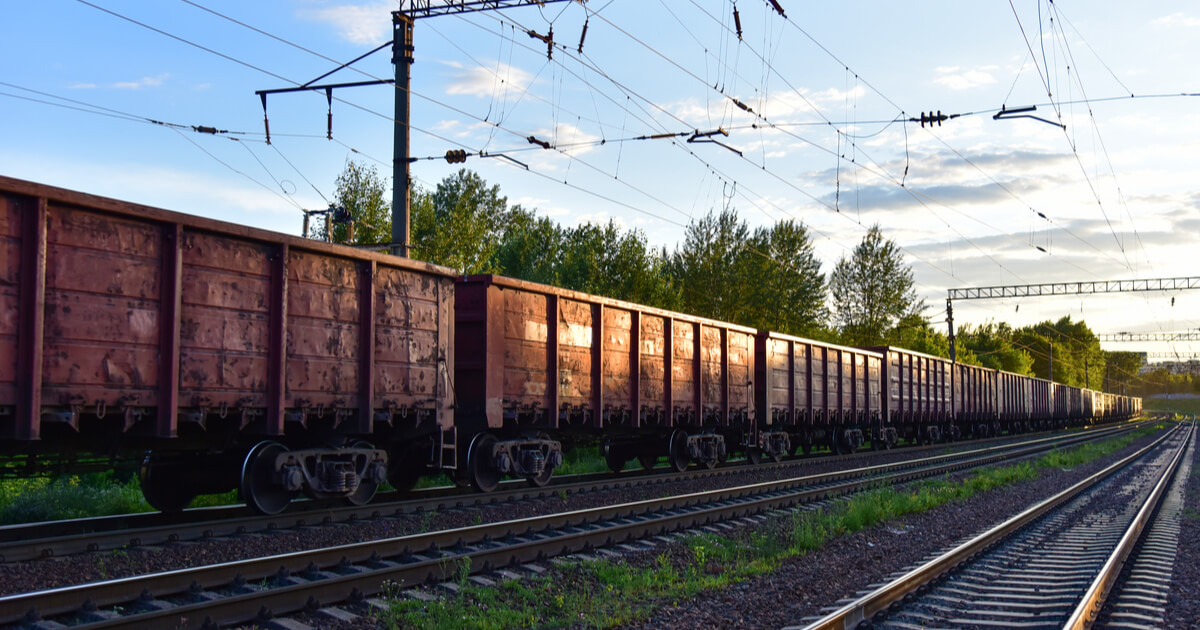 Ukrainain Railways
114 thousand tons are steel billets, 160 thousand tons are rolled products, 50 thousand tons are pig iron and 7 thousand tons are other
In September 2023, Ukrainian Railways (UZ) exported 331 thousand tons of ferrous metals, which is 13.4% less compared to the previous month and 13.3% less until September 2022. This is evidenced by the data of the railway operator.
114 thousand tons of them are steel billets, 160 thousand tons are rolled products, 50 thousand tons are pig iron and 7 thousand tons are other metals. 36% of the total volume of steel transport was transported towards ports, and 64% through land border crossings.
In January-September, export transportation of ferrous metals decreased by 28% compared to the same period in 2022 – to 3.37 million tons.
"Low volumes of production and export of products are associated with logistics problems, unfavorable conditions on the world market, as well as with the destruction due to hostilities of the two largest enterprises of the iron and steel industry of Ukraine – Azovstal and Ilyich Iron and Steel Works," notes UZ.
Iron ore export shipments in September increased by 5.8% compared to the previous month and by 51% year-on-year – up to 1.45 million tons. 1.23 million tons (+2% m/m) of them were sent through land border crossings and 226 thousand tons (+33% m/m) through ports.
In January-September, 12.95 million tons of iron ore were transported for export by rail, which is 34% less than the same period in 2022.
In general, in September, Ukrainian Railways transported 12 million tons of cargo, which is 1.8% less m/m and 9.2% less y/y. In January-September, UZ reduced cargo transportation by 9.2% year-on-year – to 107 million tons. In export traffic, 38.4 million tons of cargo were transported over 9 months, which is 16.6% less year-on-year, and in September – 3.6 million tons (+9% m/m; -31.2 % y/y).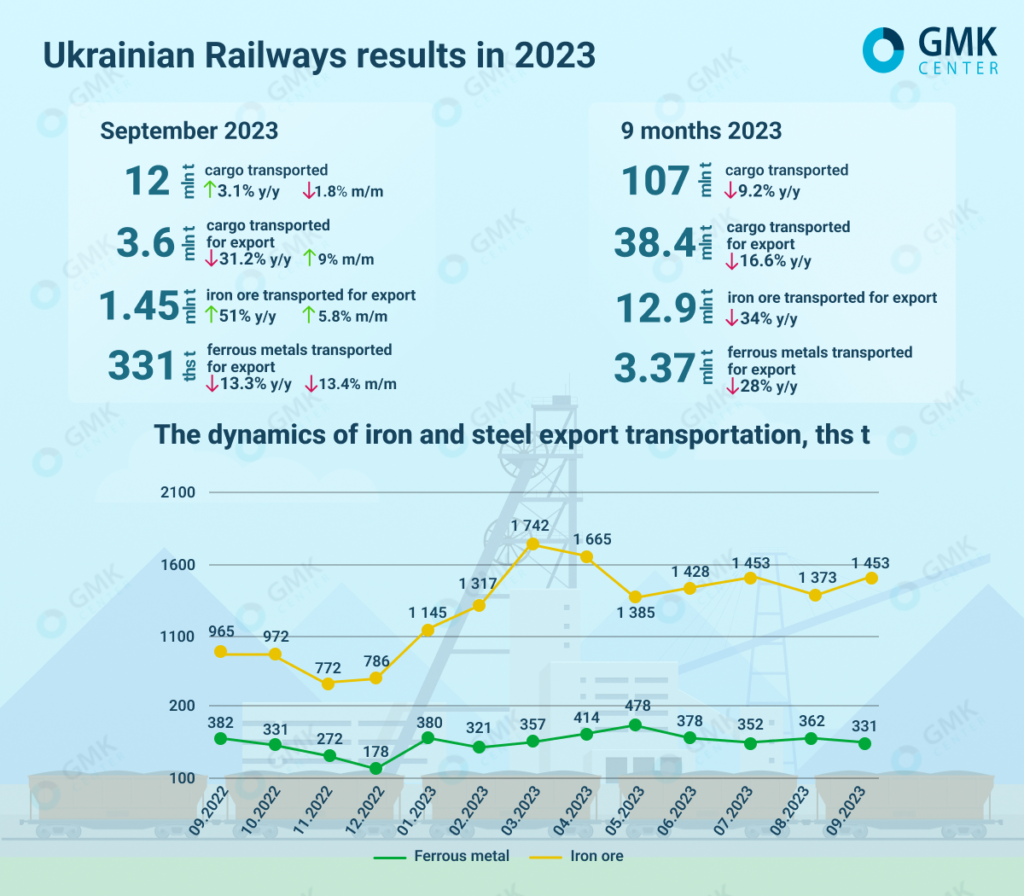 As GMK Center reported, in 2022 Ukrainian Railways reduced transportation f iron and manganese ore by 59.2% compared to 2021 – to 41.7 million tons. The volume of transportation of ferrous metals over the past year decreased by 57.8% year-on-year – to 9.2 million tons. In total, UZ transported 150.6 million tons of cargo during the year, which is 52.1% less than in 2021.
---
---