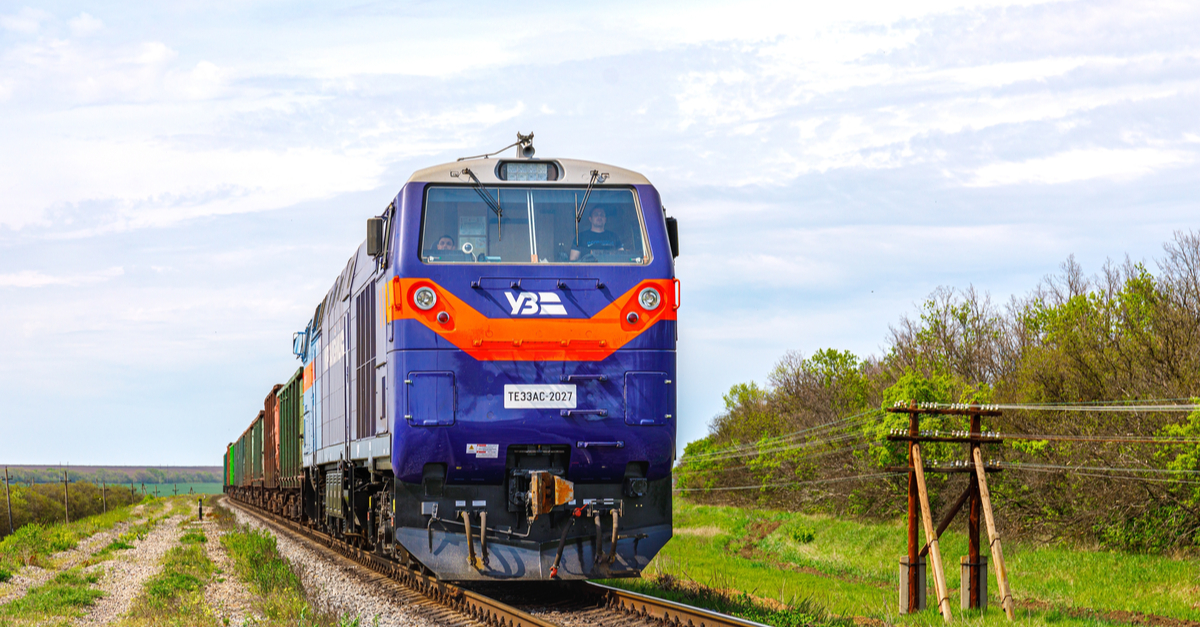 (c) shutterstock.com
According to the League, the crisis in basic industries will worsen even more
Ukrainian League of Industrialists and Entrepreneurs and the Anti-Crisis Council of Public Organizations (ARGO) spoke out against a sharp increase of freight rates, a press release of the League reads.
"During wartime, it is not necessary to sharply raise tariffs for rail freight. The key consumers of services – exporters, farmers and the mining and metals complex – have difficulties and suffer losses," the statement said.
Mining and metals complex due to military aggression of the Russian Federation reduced production by 53%. Significant production capacities are destroyed: Azovstal, Ilyich Iron and Steel Works. The main difficulties for the industry are exports, which was shipped via the seaports. Now they are blocked, and prices for raw materials are rising.
In addition, steel prices in Europe are falling amid the war in Ukraine and the slowdown in the world economy.
Rail transportation has become almost the only export option for farmers. According to the Ukrainian Grain Association, the tariffs rise may create additional costs for the agro-industrial complex of about $120 million/year.
Domestic transportation is of interest to businesses that are relocating their production facilities to safer regions. This program is provided by the state, and increased tariffs will be paid from the state budget too.
"It is clear that the losses of Ukrzaliznytsia due to the war are simply enormous. But for exporters, local producers, a 70% increase in tariffs during the war would be a disaster. 35% of businesses have not resumed work, farmers have finished sowing even where there was fighting, losing their resources, and their grain remains unsold," said the association.
There are also issues with the automatic refund of VAT to exporters, the lack of large-scale lending, raising base rate, etc.
The position of the Ukrainian League of Industrialists and Entrepreneurs is to postpone the decision of the Ministry of Infrastructure until the end of war.
"Ukrzaliznytsia needs to be restored. It is worth attracting grants, funds from international donors, public and private enterprises. Especially since consumers of Ukrainian grain, steel and iron ore outside the country are interested in this," the press release concludes.
Earlier GMK Center reported that Ministry of Infrastructure at the suggestion of Ukrzaliznytsia increased tariffs for transportation of all types of goods by rail by 70% from July 1. Due to this tariff increase, UZ plans to receive an additional UAH 11 billion by the end of this year.
Ukrzaliznytsia calls the increase in freight tariffs "planned indexation", but such a decision was not included in its financial plan for 2022.
---
---