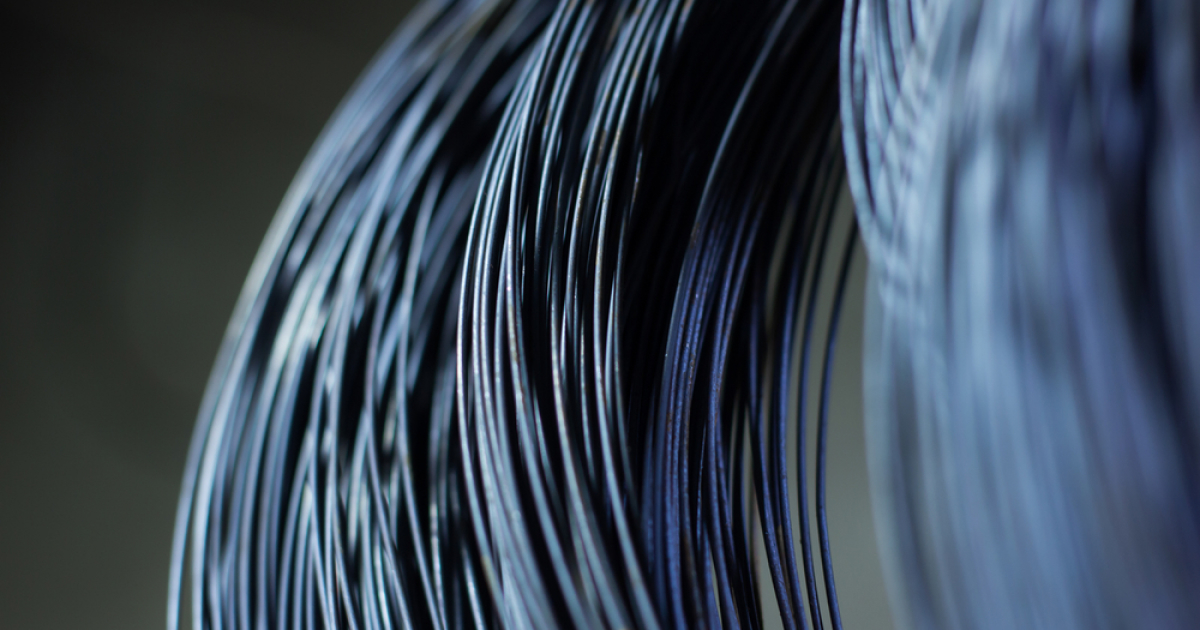 Ukrainian consumers' spending on imports of long products decreased by 24% m/m
In August 2023, Ukraine reduced imports of long products by 44.7% compared to July 2023 – to 9.1 thousand tons. Import costs for the month decreased by 24% m/m – to $11.81 million. This is evidenced by State Customs Service's data.
Compared to August 2022, in August 2023 Ukraine increased its costs of importing long products by 23.4%. Import volumes increased by 20.9%.
In January-August 2023, Ukraine consumed 114.1 thousand tons of imported long products worth $121.3 million. Costs for importing foreign products increased by 18% compared to the same period last year, and supply volumes – by 23.2%.
In January-August 2023, other twisted rods without further processing were imported into Ukraine the most (HS 7214) – 45.9 thousand tons for $35.64 million, in August – 3.85 thousand tons (-54.9% m/m) for $2.73 million (-54.5% m./m.). Angles, shaped and special profiles made of unalloyed steel (HS 7216) were also imported – 39.79 thousand tons for $35.6 million. In August, 2.24 thousand tons were delivered (-43.1% m/m) for $2.4 million (-34.7% m/m).
In third place in terms of volumes of supplies to Ukraine among types of long rolled products are other rods and bars made of alloy steels, hollow rods and bars for drilling from alloyed or unalloyed steels (HS 7228) – 11.61 thousand tons for $20.15 million. In August deliveries of such products to Ukraine fell by 0.5% compared to the previous month – to 1.1 thousand tons, and in monetary terms – increased by 56.2% m/m, up to $2.9 million.
The largest suppliers of angles, shaped and special profiles made of non-alloy steel are Turkiye – 61.6% in monetary terms. Among the main exporters of other twisted rods without further processing are Turkiye and Bulgaria – 67.1% and 24.5%, respectively. Germany (48%) and Turkiye (17.8%) shipped more than 70% of other alloy steel rods and bars, hollow bars and rods for drilling in alloy and non-alloy steels.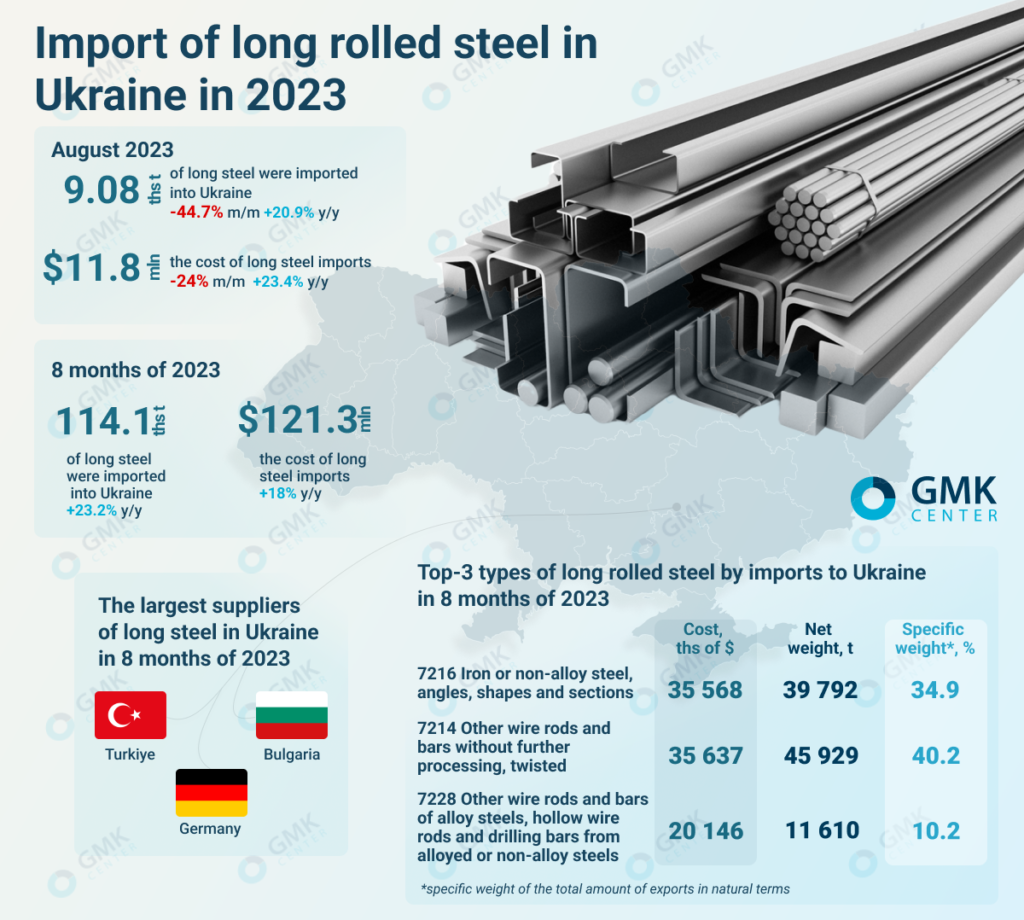 According to GMK Center analyst Andriy Glushchenko, in the long term, imports of rolled products will increase, especially during the post-war reconstruction. Import supplies will become the main source to satisfy domestic demand. In the short term, import volumes can be expected to stabilize at a certain level, taking into account the existing logistics constraints in wartime conditions.
Export of long rolled steel from Ukraine in 2022 amounted to 748.95 thousand tons, which is 59.7% less than in 2021. In monetary terms, deliveries of such products fell by 54.3% m/m – to $23.84 million.
---
---