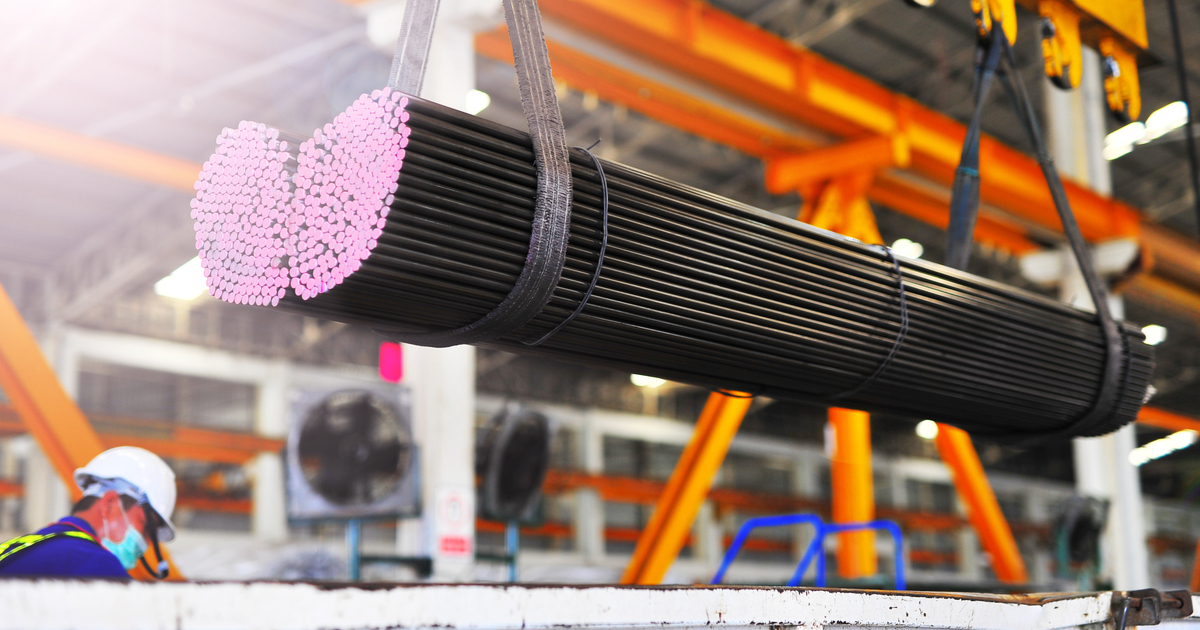 Long steel
In December, Ukrainian consumers received 8.02 thousand tons of long rolled steel
In 2022, Ukraine reduced the import of long rolled steel by 70.5% compared to 2021 – to 96.06 thousand tons. Import costs for the year decreased by 60.6% y/y – to $113.65 million. This is evidenced by the State Customs Service's data.
In December 2022, Ukrainian consumers received 8.02 thousand tons of long-rolled goods from abroad, which is 74.3% less compared to December 2021, and 24.8% more to November 2022. Costs for imports at the end of the month amounted to $9.5 million – 67.9% less year-on-year and by 14.9% more m/m.
In 2022, other twisted wire rods and bars without further processing were the most imported to Ukraine (Nomenclature – 7214) – 43.31 thousand tons (-72.6% y/y) for $35.57 million (-69.1% year/year). Also 17,000 tons (-68.6%) of other wire rods and bars made of alloyed steels, hollow wire rods and bars for drilling made of alloyed or non-alloyed steels (Nomenclature – 7228) for $22.95 million (-54.2% y/y) were imported.
The three leaders among the long rolled products imported to Ukraine in 2022 are covered by hot-rolled wire rods and bars (Code Nomenclature – 7213) – 13.94 thousand tons for $10.86 million, which is 76.8% and 76% less, respectively compared to 2021.
In general, in 2022, imported long-rolled goods to Ukrainian consumers fell in all positions in real terms.
The largest suppliers of other twisted wire rods and bars without further processing are Turkiye and Bulgaria – 64.88% and 16.35%, respectively, in monetary terms. Germany (42.72%) and Turkiye (6.63%) shipped about 50% of other alloy steel bars and wire rods, hollow wire rods and drill bars of alloy or non-alloy steels. The main supplier of hot-rolled wirerods and bars in bunting is Moldova (68.23%).
As a result of the Russian invasion of Ukraine, several steel enterprises remained in the temporarily occupied territory, including the largest steel plants Azovstal and Ilyich Iron and Steel Works. Enterprises located in the territory under control are operating at minimum capacity due to problems with logistics, the unfavorable situation on the global steel markets, and interruptions in energy supply due to the shelling of the Ukrainian energy infrastructure by Russian forces.
The problems of Ukrainian steel industry in the near future may provoke an increase in the import of steel products to the domestic market.
As GMK Center reported earlier, in 2022, steel production in Ukraine amounted to 6.26 million tons, which is 70.7% less compared to 2021. Rolled steel production for the year decreased by 71.96% y/y – to 5.35 million tons, and pig iron smelting – by 69.8% y/y, to 6.39 million tons.
Export of long rolled steel from Ukraine in 2022 amounted to 748.95 thousand tons, which is 59.7% less than in 2021. In monetary terms, deliveries of such products fell by 54.3% m/m – to $23.84 million. Hot-rolled wire rods and bars were exported the most during the year – 406.6 thousand tons for $310 million, which is 56.1% and 54.2% less, respectively, compared to 2021.
---
---