Total annual export losses could reach $1.4 bln till 2030
Ukraine could lose 1.4 mln tons of merchant pig iron export to the EU and 1.6 mln tons of long product and square billet annually till 2030 as the result of CBAM introduction. In pig iron equivalent it could mean up to 50% drop in output compared to 2023. These calculations are contained in the study of GMK Center "CBAM impact on iron and steel exports from Ukraine".
About 76% of steel in Ukraine were produced via BF-BOF route with average carbon intensity of 2.3 ton of CO2 per ton of steel. The share of iron and steel exports to the EU was about 90% last year. That`s why CBAM impact for Ukrainian steel producers will be more significant than for other countries.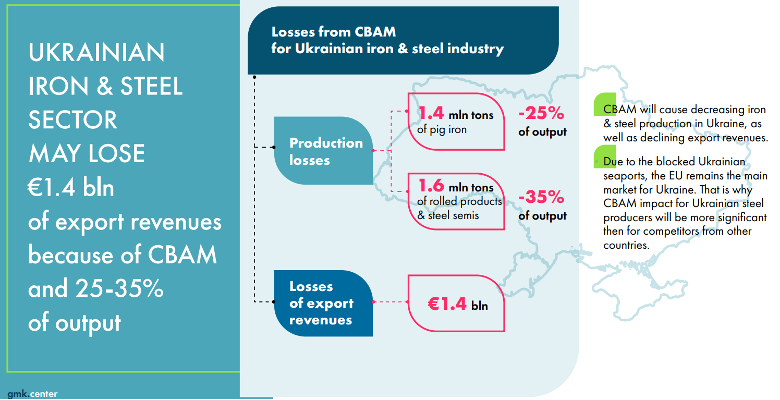 Ukraine could stop its exports of pig iron to the EU, that could amount to 1.4 mln tons in 2023. GMK Center expects that pig iron market in the EU in 2030 could be mainly substituted by HBI supplies, due to significant difference in carbon footprint of these products, supported by raising HBI availability amid a number of announced DRI/HBI projects, especially in Middle East.
Also, Ukrainian iron and steel companies could lose up to 1.6 mln tons of longs and square billet export. Domestic longs suppliers won`t be able to compete with European EAF steelmakers, that could gain about €100 cost advantage behind importers of products produced via BF-BOF route, due to introduction of CBAM.
The impact of CBAM on the flat segment will be less noticeable till 2030, since flats producers will be able to pass carbon costs onto the end customer. It could be possible because of dominant share of BF-BOF in flats segment in the EU as well as in key export countries. GMK Center expects that flats exports from Ukraine to the EU could continue.
Possible export losses for Ukraine could reach $1.4 bln in 2030 due to introduction of CBAM (in 2023 prices).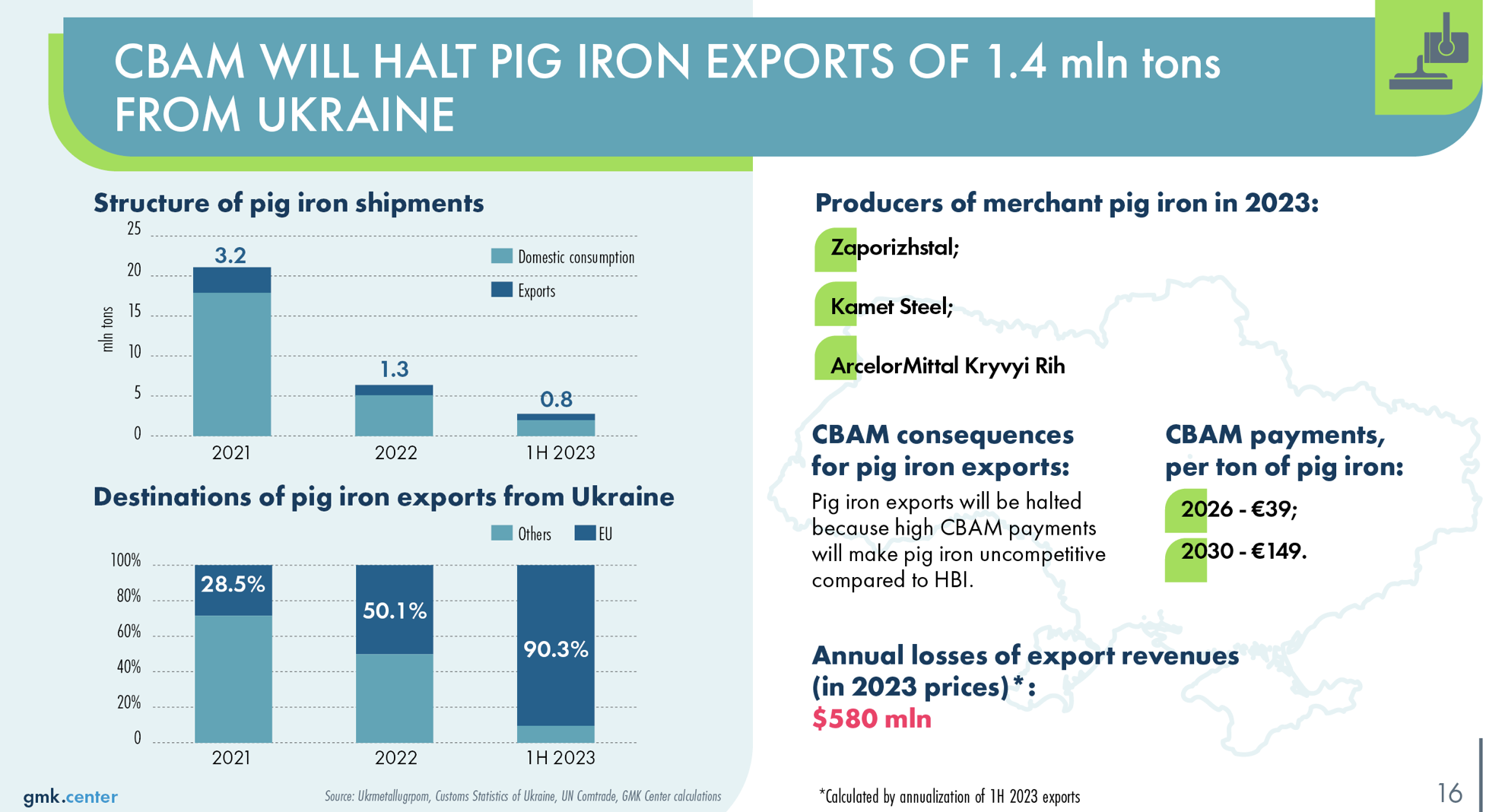 As GMK Center reported, at August The European Commission adopted rules governing the implementation of CBAM during the transition phase, which begins on October 1, 2023, and will last until the end of 2025.
---
---