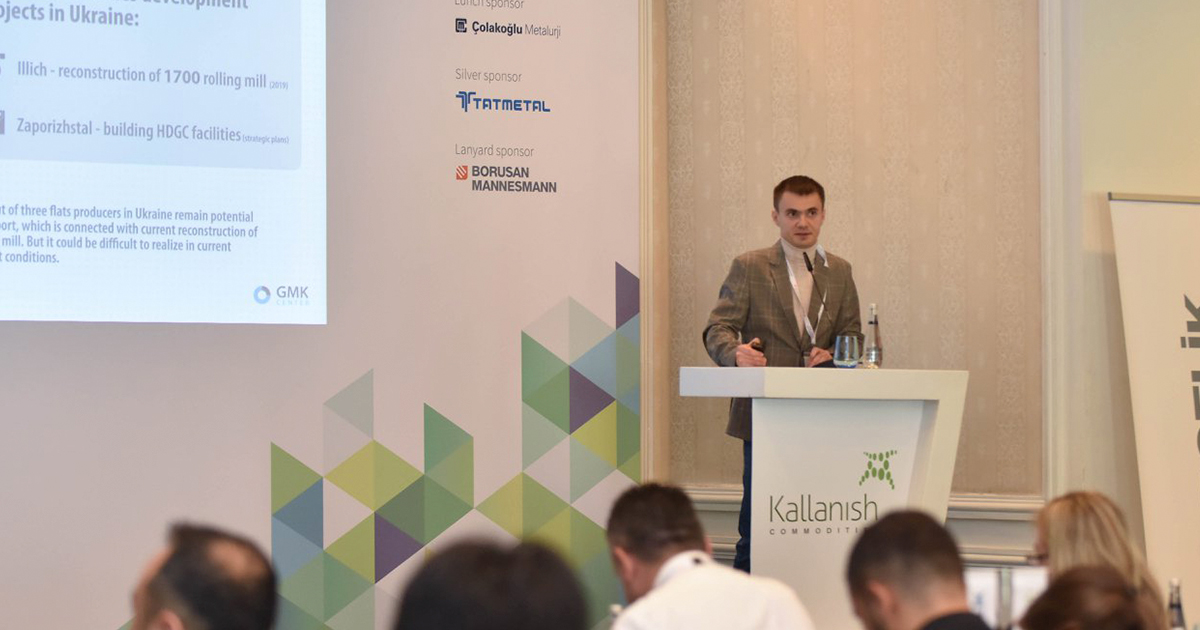 The main export potential has Ilyich Iron and Steel Works of Mariupol

Ukrainian metallurgical companies could boost flats export by 1 mln t per year, said analytic GMK Center Andrii Glushchenko at the Euro-Turkey-CIS Flat Steel 2019 Conference in Istanbul, Turkey.
Ukraine can boost exports with the production capacity of Ilyich Iron and Steel Works of Mariupol, which produces HRC.
There are three main opportunities to boost flats export from Ukraine, said Glushchenko:
Ilyich Iron and Steel Works of Mariupol

can export flats

to Turkey. High-quality HRC produced at updated rolling mill could partly substitute export from the EU. 

However "at the moment the export potential is low due to the recession in Turkey", added Glushchenko.
 To sale HRC to the EU within the global quota. Currently, the use of the global quota is limited – 30% per one exporter.
"The EU market is no interest to Ukrainian steel plants due to low current prices and antidumping tariffs", explained Gluschenko.
Export HRC to new markets – South-Eastern Asia and the Middle East. These countries currently delivering infrastructure projects, which boost the growth of steel demand.
Meantime, Ukrainian exporters could face such challenges as weak flats demand in EU, low prices, and growing competition with companies from Russian, Turkey, India, China. As a consequence, it can be difficult to realize this export potential.
Turkey is one of the most important export markets for Ukrainian flats producers. The HRC covers 90% of Ukrainian flats export to Turkey. In January-September, 2019, the flats consumption in Turkey decreased by 14.3% to 9.7 mln t year-to-year. The flats import reduced by 13.2% to 4,8 mln t. 
In 2018, Ukraine raised flats export to 6%. In January-September, 2019, flats export increased by 1%. Hence HRC covered 50%, hot-rolled plate – 30%.
---
---