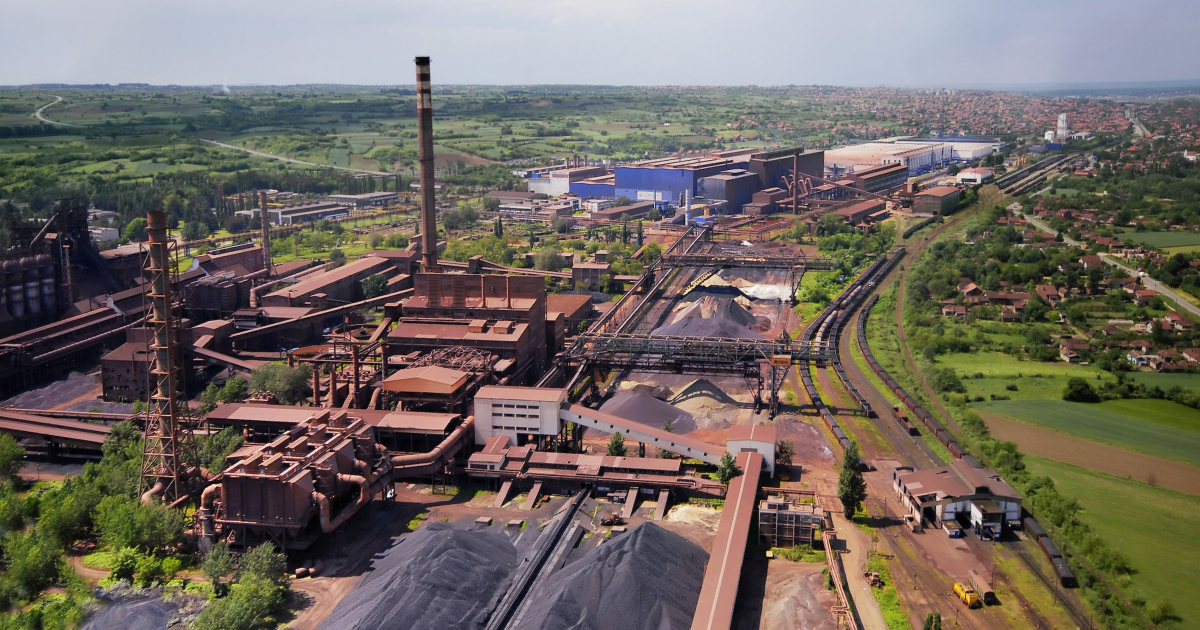 HBIS
At the end of 2022, the companies concluded a contract for the transportation of 500,000 tons of iron ore from Ukraine. UDP consistently fulfills its obligations
Ukrainian Danube Shipping (UDP) and the Serbian steel company HBIS Group are considering options for deepening cooperation and significantly increasing the volume of transportation of Ukrainian iron and steel products by the UDP fleet to Serbia. This is stated in the press release of UDP.
«The UDP delegation visited the steel plant HBIS in Smederevo (Serbia). At the end of last year, our companies concluded a contract, which provides for the transportation of 500,000 tons of iron ore raw materials from Ukraine,» the message says.
Currently, the company is steadily fulfilling its obligations, but recently there are certain difficulties with the delivery of iron and steel products to the Danube ports and transshipment. All logistics were reoriented to grain cargoes.
HBIS has begun to use the railway more actively to receive cargo, but the profitability of rail transport is losing to Danube river logistics. To compensate for the decrease in the share of Ukrainian supplies, the company is also increasing the import of raw materials from other sources. At the same time, the company notes that Ukrainian raw materials are a priority, but logistical problems suppress this direction.
«Export of grains through Odessa ports is gradually being restored, which will naturally reduce the load on Danube logistics. Therefore, in the near future, the UDP will be able to guarantee the transportation of the entire volume of Ukrainian iron ore raw materials, which is approximately 1.2 million tons per year», the UDP notes.
As part of the pilot project, the Danube Shipping Company is already practicing the reverse loading of grain barges from Serbia and Hungary.
«This will increase the profitability of transportation, and guarantee our partners not only the volume, but also an economically beneficial freight rate,» the company summarizes.
As GMK Center reported earlier, UDP seeks to restore transportation of iron ore for the Austrian steel company Voestalpine. For almost 20 years, the steel plant in Linz was one of the main clients of UDP, but in 2014 the cooperation stopped.
Also, UDP in August 2023 carried a record since the beginning of the war, the volume of cargo is 206,000 tons. In 2022 the company moved more than 1.8 million tons of cargo, the basis of which was grain and steel raw materials. In particular, according to the results of last year, almost 500,000 tons of iron ore products – iron ore – were transported to the Middle Danube.
---
---