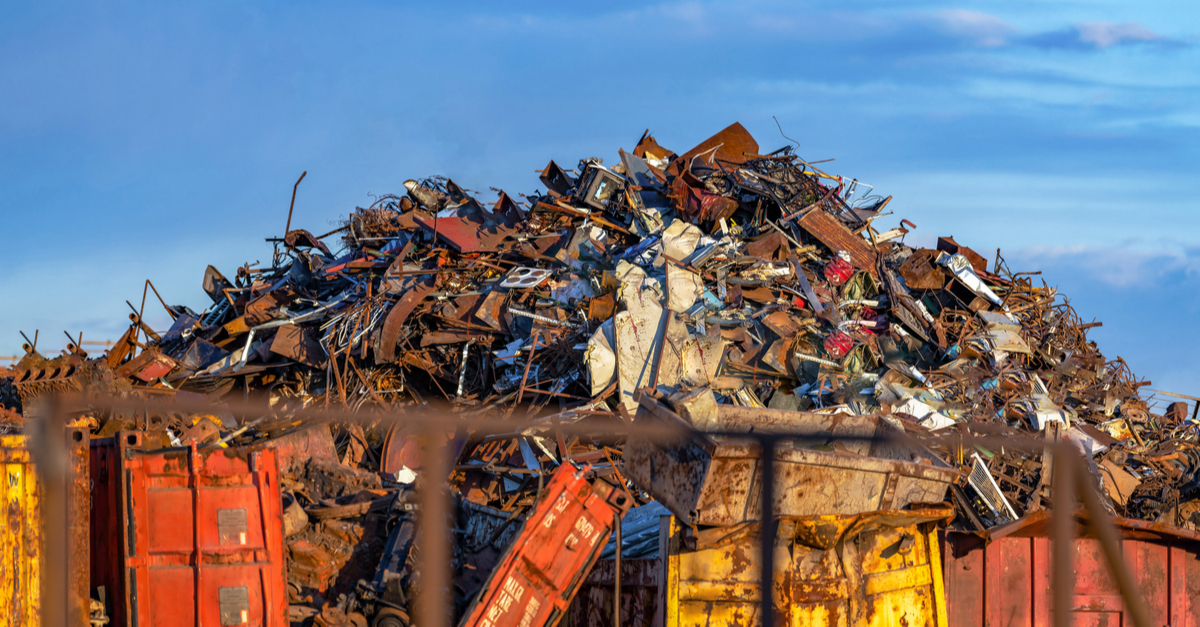 Scrap
Domestic supplies of raw materials to steel plants will fall by 74.4% y/y
The UAVtormet Association predicts a reduction in the collection of scrap metal in 2022 by 77.5% compared to 2021 – to 930,000 tons. This is stated in the press release on the association's Facebook page.
According to UAVtormet, steel production will amount to 6.5 million tons in 2022, which is 69.5% less than in 2021. Domestic supplies of scrap to steel enterprises will fall by 74.4% y/y, and exports – by 92.4% y/y.
In 2023, according to the optimistic forecast, steel production will amount to 12-12.5 million tons, supply of scrap to steel plants – 1.5-1.6 million tons, scrap collection – 1.85-1.9 million tons. Export in next year may reach 300-320 thousand tons.
A realistic forecast predicts that steelmakers will produce 7.7.5 million tons of steel. At the same time, domestic supplies of raw materials to plants will amount to 900-950 thousand tons, exports – 200-220 thousand tons, and scrap collection – 1.2-1.25 million tons.
"The projected volumes of steel production in 2023 are formed based on the assumption that the steel plants operating as of December 1, 2022, will maintain their production potential, supply chains of raw materials and energy resources," the message says.
Scrap procurement volumes in 2023 will depend on the price situation on the Ukrainian market – fair pricing for domestic supplies and export capabilities of companies specializing in scrap procurement and processing.
"Export opportunities will remain an incentive for the development and functioning of the Ukrainian scrap market. The abolition of the export duty, the simplification of obtaining the EUR.1 certificate, the revision of the current legislation, etc., will allow to stabilize the price situation on the market, which will, accordingly, lead to an increase in collection and scrap supply. At the same time, the existing logistics capabilities of Ukraine will not allow to increase exports by more than 300-320 thousand tons in 2023," UAVtormet notes.
At the same time, the association notes the increase in the amount of scrap generated as a result of the destruction of residential, industrial and infrastructure facilities, as well as from the disposal of destroyed military equipment and equipment.
"Such material requires processing using special technologies and equipment, and therefore has a higher cost. The total amount of such scrap can be estimated at 120-150 million tons," the company summarizes.
As GMK Center reported earlier, in early 2022, Volodymyr Bublei, the president of the UAVtormet association, said that in the current year need for scrap metal of Ukrainian steel enterprises can reach 3.5 million tons for the production of 21.5 million tons of steel. The export of scrap metal from Ukraine this year could amount to 100,000 tons. Such a forecast was made public in the pre-war period.
In 2021, scrap collection in Ukraine increased by 34.6% y/y – up to 4.1 million tons, scrap metal supplies to steel enterprises increased by 15% y/y – up to 3.3 million tons. Export of scrap metal from Ukraine in 2021 increased 17 times y/y – up to 615.7 thousand tons.
---
---