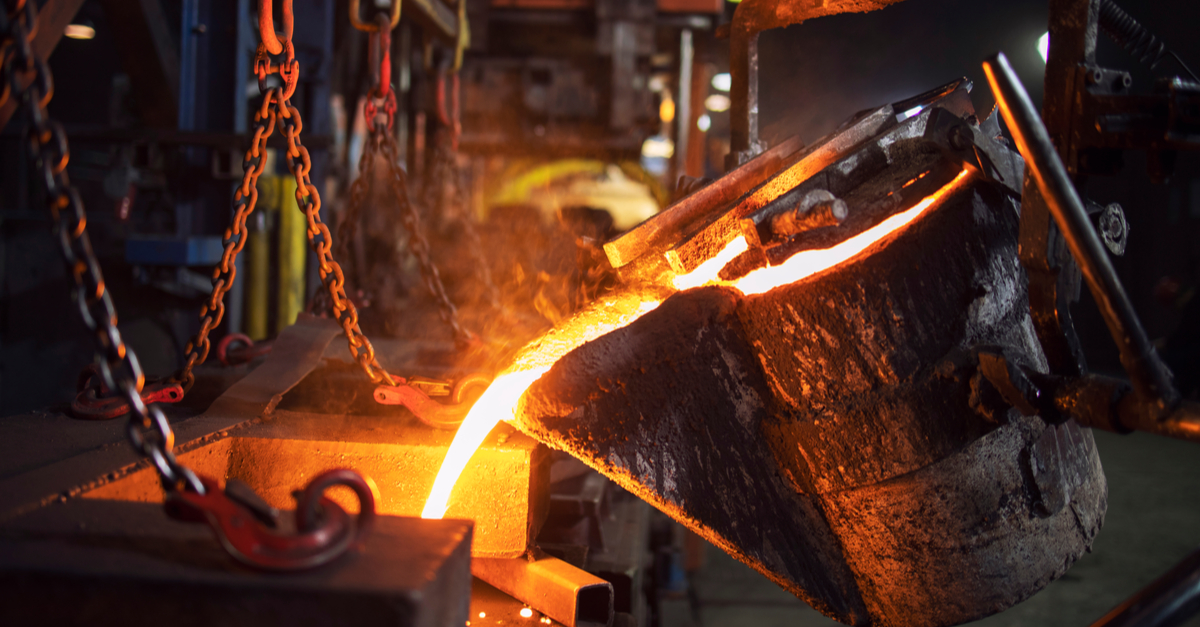 Steel production
Turkish metallurgists produced 2.89 million tons of steel in a month
In July 2023, Turkish metallurgical enterprises increased steel production by 6.4% compared to July 2022 – up to 2.892 million tons. This is evidenced by data published on the World Steel Association website.
Compared to June of this year, Turkish steelmakers in July reduced steel production by 1.5%.
In January-July this year, Turkish metallurgical companies produced 18.81 million tons of steel, which is 13.5% less compared to the same period in 2022.
The average monthly steel production in Türkiye in January-July 2023 amounted to 2.69 million tons, which is 13.6% less y/y.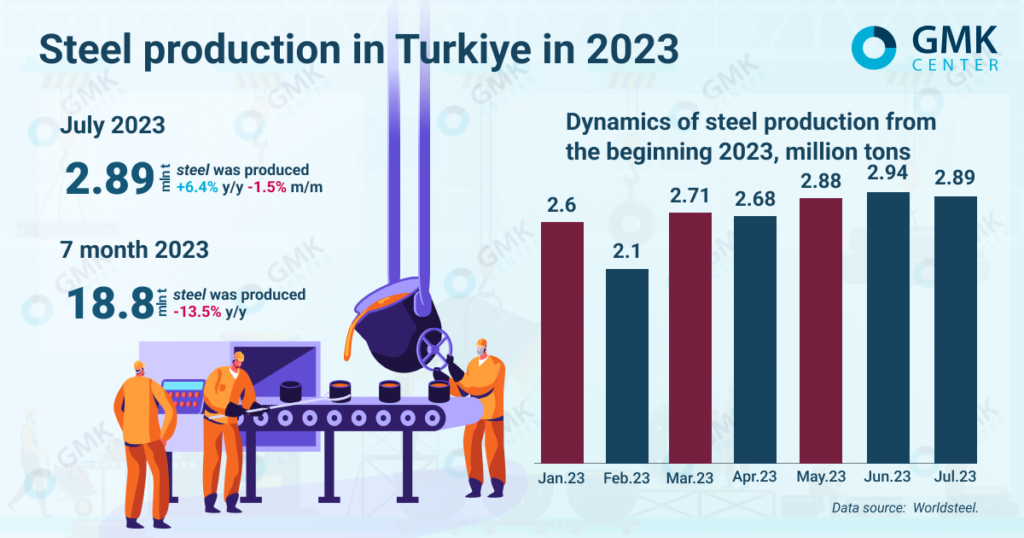 As GMK Center reported earlier, Turkish steelmakers have been suffering since March due to the lack of export demand and weak domestic sales. Export markets have been taken over by cheap Asian products, while Turkish-made steel cannot compete on the global stage due to the higher cost, which is justified by the higher cost of production. The domestic market is also inactive due to macroeconomic instability, the devaluation of the lira and uncertainty about the future development of the market. Recently, the Turkish authorities increased VAT on steel products by 20%, as well as an excise tax on fuel, which added even more uncertainty to the steel market in the country.
Against this background metallurgists of the country call for protectionist measures to prevent the import of dumping and low-quality products into the country, based on world practices, including those of the United States and the European Union.
Türkiye ranks eighth in the world in terms of steel production. In 2022, Turkish steel companies reduced production of steel by 12.9% compared to 2021 – to 35.1 million tons.
---
---