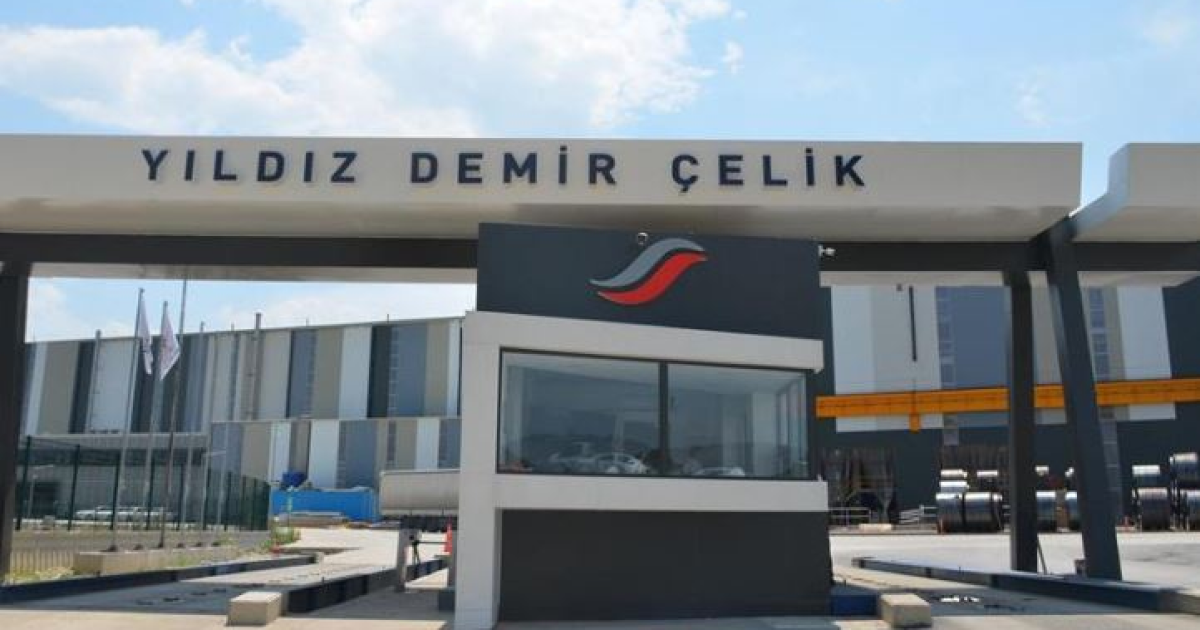 Yıldız Demir Çelik
The construction of the new enterprise is planned to be completed in three years
Turkish steel producer Yıldız Demir Çelik is investing more than $152 million in new steel smelting and rolling mill production facilities, SteelOrbis informs.
The new facilities are planned to be located in Kartepe (Koceli Province, Turkiye). The steel and rolling mill project has already been reviewed and approved by the Ministry of Environment and Urbanization of Turkiye.
According to the project, the new enterprise Yıldiz Demir Çelik will provide smelting of 4 million tons of steel and production of 3.5 million tons of hot-rolled products per year. It is predicted that the construction of the enterprise will last three years, and its operational life will be 30 years. According to Turkish media, the new plant can provide direct employment for 500 people and create 2.5 thousand indirect jobs.
As GMK Center reported earlier, the Turkish integrated producer of rolled products Kardemir in 2023-2028 plans new investments in the amount of $1 billion, said the chairman of the company's board Alparslan Bayraktar. In 2022, the company smelted a total of 2.22 million tons of steel and produced 2.14 million tons of rolled steel. During the year, Kardemir added 136 products with high added value to its portfolio.
Steel companies of Turkiye in March 2023 reduced steel exports by 52.8% compared to the same month of 2022 – to 810.6 thousand tons. In the first quarter, shipments of Turkish steel abroad decreased by 48.3% compared to the same period in 2022 – to 2.2 million tons
---
---