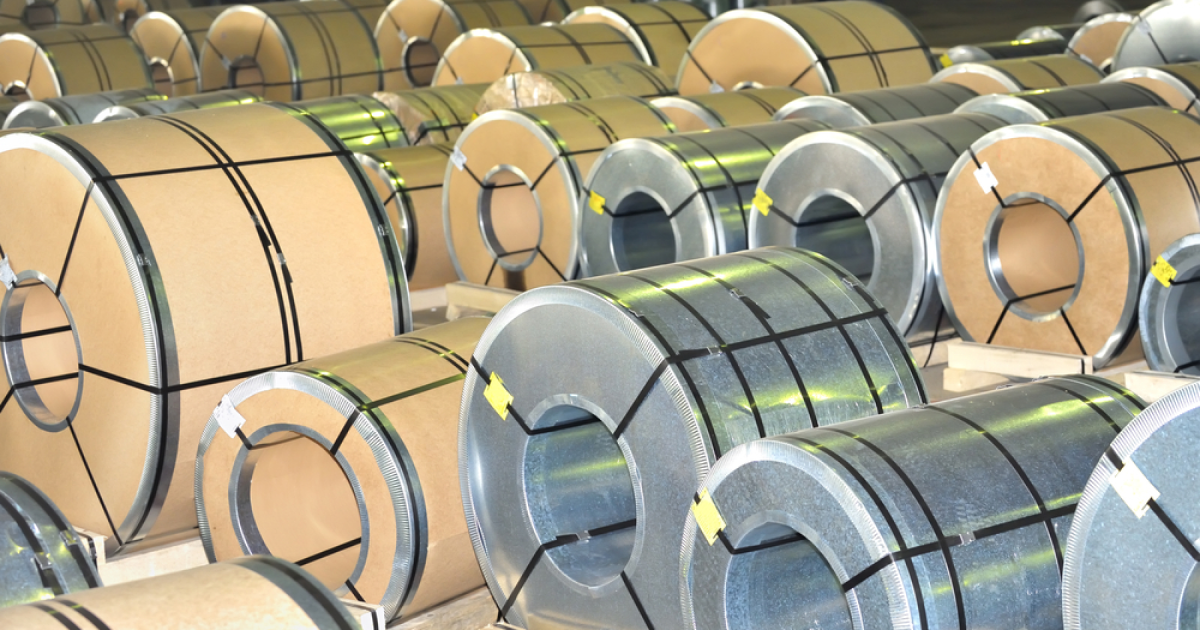 Rolled steel with polymer coating
The reduction in supplies was caused by the introduction of an anti-dumping duty by the European Union and low demand in global markets
In January-May 2023, Turkiye reduced the export of coated steel coils with a width of 600 mm or more by 50% compared to the same period in 2022 – to 342 thousand tons. This is evidenced by S&P Global data, reports Eurometal.
The reduction in the supply of Turkish products was caused by the introduction of an anti-dumping duty by the European Union and low demand in most export markets, including the United States.
In particular, in August 2022, the European Commission introduced anti-dumping duties on imports of hot-dip galvanized steel in coils and sheets from Russia and Turkiye for 5 years. Turkish HDG exports are subject to a duty of 10.5% for MMK Metalurji, 2.4% – for Tatmetal, and 11% – for all other steel companies.
According to the Turkish Statistical Institute, during January-May 2023, shipments of coated coils remained high only in the direction of Romania – 61 thousand tons (+1.5% y/y). Exports to other EU countries remain subject to restrictions. In particular, deliveries to Spain fell to 11.2 thousand tons over 5 months (80.3 thousand tons in January-May 2022), and to Italy – 10.4 thousand tons (-70% y/y). Exports to Greece fell by 42% y/y – to 25.7 thousand tons, and to Bulgaria – by 28% y/y, to 21 thousand tons.
One of the biggest falls was in the direction of the US. In January May 2023, Turkish steelmakers shipped 11,000 tons of coated rolled products to American consumers, while over the same period in 2022, 137,000 tons of such products were exported to the United States from Turkiye.
Turkish coil deliveries to Canada fell by 10% y/y – to 26.6 thousand tons. At the same time, Ukraine became one of the main exporters of coated coil from Turkiye – 36 thousand tons (+56% y/y).
As GMK Center reported earlier, Ukraine in January-May 2023 increased import of flat products by 2.7 times compared to the same period in 2022 – up to 318.1 thousand tons.
Most of all during this period, clad flat rolled products with a coating of 600 mm wide were imported – 151.7 thousand tons. Also, 111.7 thousand tons of hot rolled unclad rolled products with a width of 600 mm and more were imported without coating. Among the main suppliers are Türkiye, Romania, China and Slovakia.
---
---