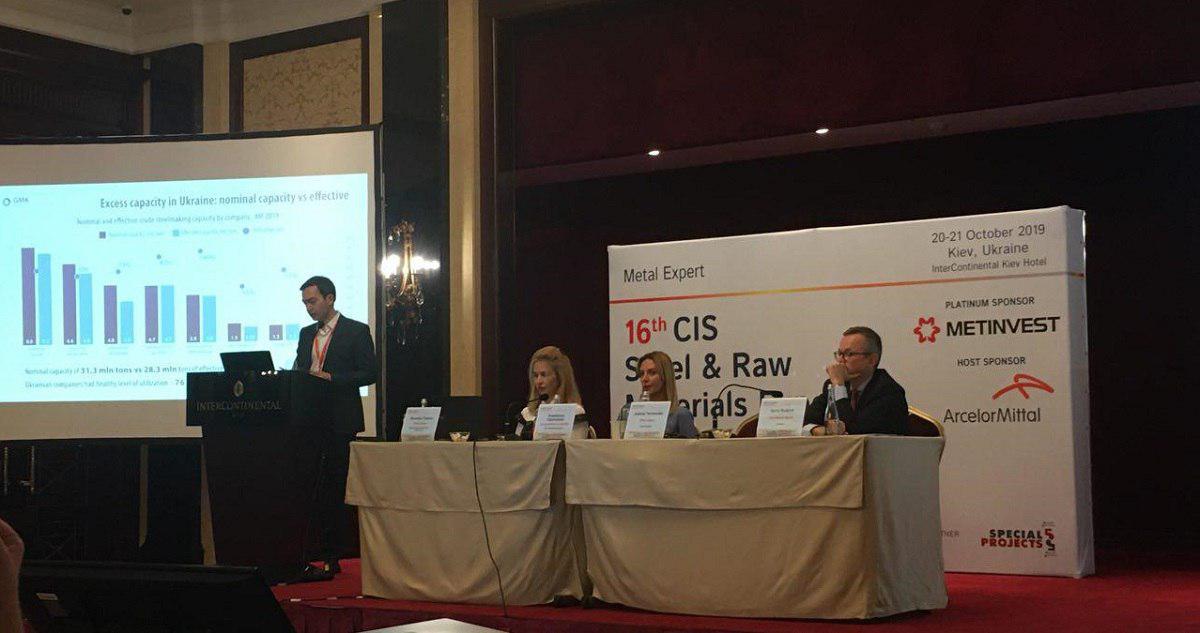 These myths are being widely spread to restrict access of Ukrainian companies to foreign markets
Speaking at the 16th international conference on "Export of Steel and Raw Materials from the CIS," Andrii Tarasenko, GMK Center Chief Analyst, dispelled 3 myths about the potential of Ukraine's steelmaking and exports of steel products:
The myth of the huge potential for export growth due to significant excess capacities
The myth that Ukrainian manufacturers have cost advantages due to self-sufficiency in raw materials, cheap electricity etc.;
The myth that Ukrainian companies resort to dumping to compete with local players in export markets
According to the expert, these myths have created a perception of Ukraine as a dangerous competitor.
The first myth exists because public authorities draw their conclusions on the basis of official data on steelmaking capacities provided by the Organization for Economic Cooperation and Development (OECD).
Specifically, according to the OECD, Ukraine has 20 million tons of excess steel capacity.
"This contradicts the reality," Mr Tarasenko says. "The OECD data do not take into account the local specifics."
For instance, the OECD assessed the crude steel capacity in Ukraine taking into account the companies located in the non-government controlled areas of Donbas (about 11 million tons), which should be disregarded for the purposes of understanding the real picture of excess capacity and export potential of the country.
The OECD also refers to nominal crude steel capacity based on the maximum theoretical capacity of equipment. However, due to insufficient investment in maintenance, Ukrainian manufacturers cannot work at full capacity.
"If we consider the effective capacity utilization, the normal level for Ukrainian companies will be at least 76–77%. According to these companies, their capacities are utilized to the maximum extent possible," Mr Tarasenko explains.
The myth of Ukraine as a steelmaker with the lowest costs could be easily dispelled with the help of the cost curve where Ukraine occupies a central, rather risky, position.
"We have an advantage over some developed economies, but they closed their markets, and trading opportunities are limited there," said the expert. "At the same time, we lose to all our competitors in export markets — Russia, China, India, Iran, and even Turkey."
Finally, the myth about dumping could also be easily dispelled with the help of actual figures.
As Ukraine's domestic market of steel products is too small to compensate for export losses caused by dumping, with no cost advantages and public support measures domestic steel companies have no opportunity to dump.
Meanwhile, 32 anti-dumping measures have been applied against Ukrainian steel companies, which totally eliminates their competitive advantages. These measures are politically charged decisions, rather than logical steps.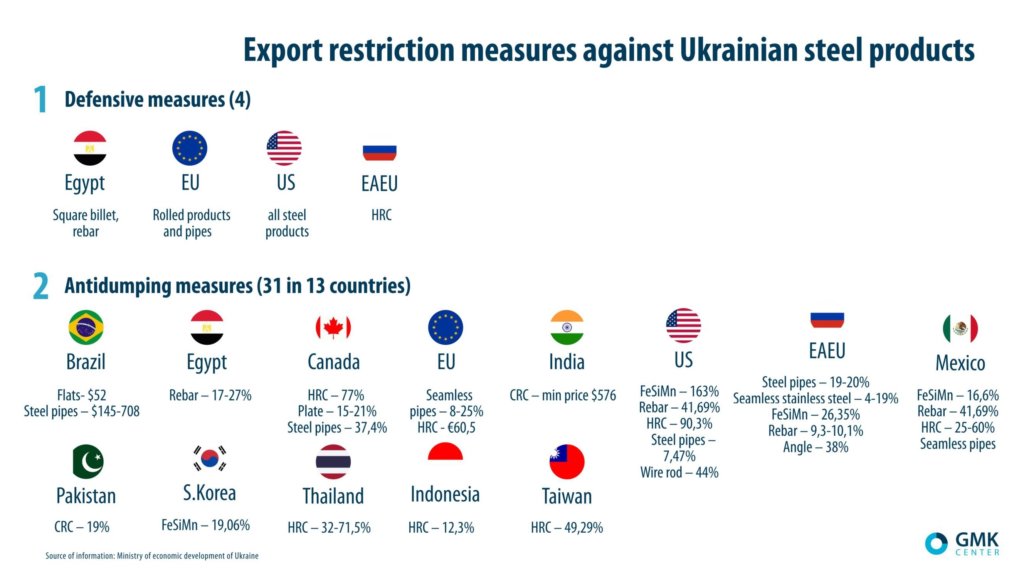 ---
---