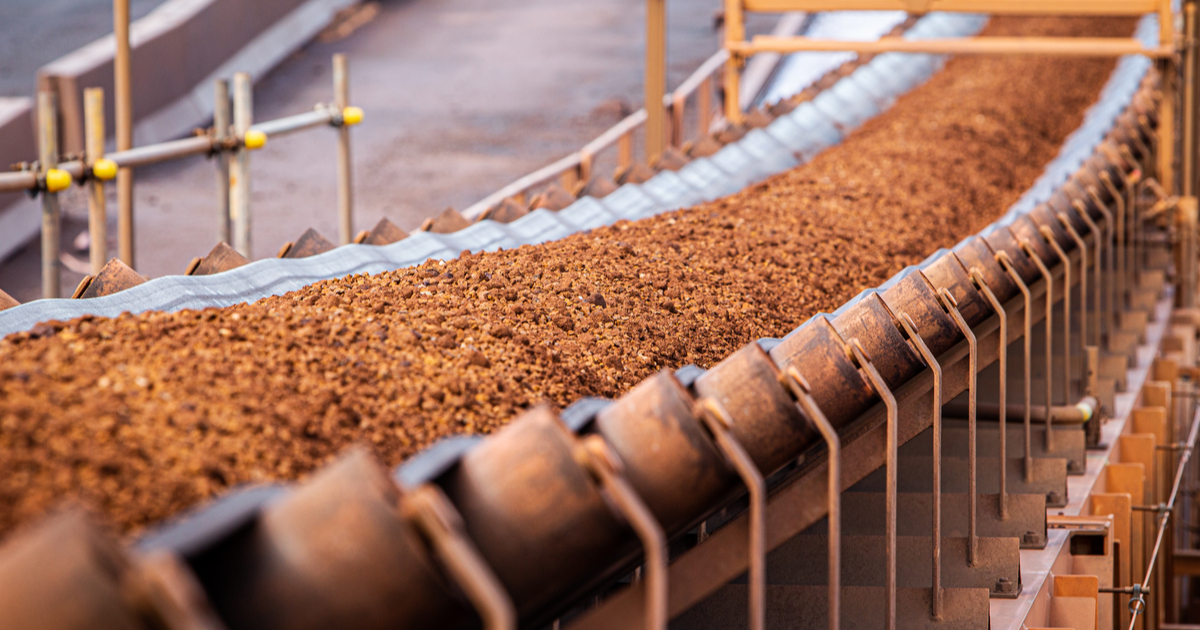 Iron ore
The increase in infrastructure investment and the improvement in the real estate situation are already having an impact on iron ore imports
The uneven recovery of China's economy spread across sectors is likely to have a similar effect on the import of raw materials. The columnist Clyde Russell writes about it in column for Reuters.
The latest economic data, currently coming out of the world's second-largest economy, shows some encouraging signs, particularly regarding the recovery in industrial production. In January-February 2023, it increased by 2.4% compared to the first two months of 2022. Retail sales in the country increased by 3.5% y/y, and investments in fixed capital – by 5.5% y/y.
Clyde Russell notes, that one of the key indicators for demand for raw materials was the growth of investment in infrastructure in January-February 2023 by 9% y/y. However, investments in real estate fell by 5.7% y/y in this period (in 2022 this indicator decreased by 10% compared to 2021).
Rising infrastructure costs and easing weakness in real estate investment are already weighing on China's iron ore imports. As the Reuters columnist writes, Refinitiv estimates China's imports in March 2023 at approximately 94 million tons, Kpler analysts have a higher forecast – at 99.96 million tons. In addition, steel smelting in China in the first two months of 2023 increased by 5.6% compared to the same period last year – up to 168.7 million tons.
Iron ore imports and steel production tend to be leading indicators of demand for raw materials in the PRC, as mills tend to ramp up production ahead of expected construction and industrial demand.
Data on iron ore imports and steel production suggest rising activity, but do not yet point to a significant recovery in China's economy, rather, they generally confirm the beginning of China's GDP growth target of 5% in 2023, the analyst notes.
The spokesperson of the China's National Bureau of Statistics (NBS) reported that the goal of GDP growth by 5% in the current year corresponds to the realities and needs of modern economic development, writes SteelOrbis. According to him, there are opinions that this indicator will be higher due to the low base in 2022. At the same time, there are points of view that the goal may not be achieved, because in 2023 China will face certain difficulties and challenges.
The NBS spokesman also said that with the relaxation of the policy regarding the coronavirus, China's measures to stabilize economic development have proven to be effective. The economic cycle is improving, the activity of market players is increasing.
As GMK Center reported earlier, thanks to pent-up demand after the easing of quarantine, efforts to contain prices and stabilize supplies, China's steel industry will have an upward trend in 2023. This was discussed at the conference of the China Iron and Steel Association (CISA). The positive forecast for steel producers is based on the improvement of the prospects of industries that are consumers of steel – transport, shipbuilding, real estate, etc.
---
---