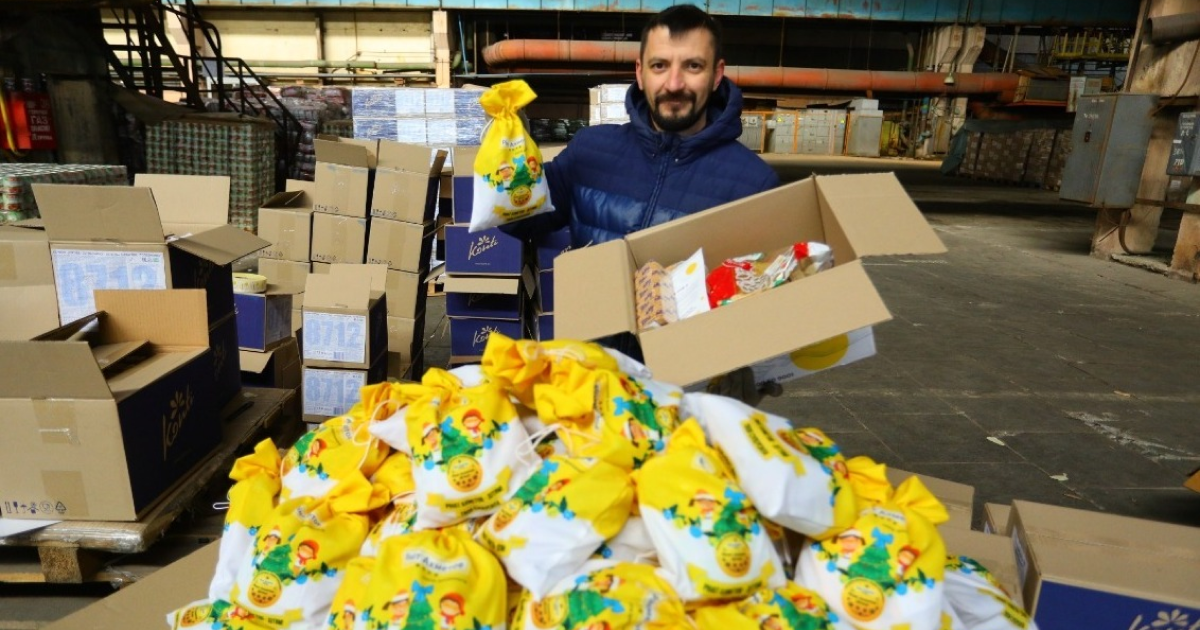 New Year campaign
Gifts are intended, in particular, for children from the «I-Mariupol» centers and the front-line zone of Donetsk region
The traditional New Year campaign «Rinat Akhmetov – Children» in 2022 will reach more than 90,000 children in different parts of Ukraine. It is stated in the Metinvest.Media's message.
According to Rinat Akhmetov Foundation project manager Oksana Ishchuk, this year, despite the extremely difficult situation in the country, gifts and holidays will be given to children living in the front-line zone of Donetsk region, children from the «I-Mariupol» centers operating almost throughout Ukraine and from Metinvest Green Cente in Zaporizhzhia, children from residential institutions evacuated from the Donetsk region, as well as children from family-type orphanages, adoptive families, foster families and participants in other charity projects of the fund.
At the end of December, holiday kits were formed and loaded in the humanitarian hub of Zaporizhzhia, and a special New Year's bus was used to deliver the gifts. In addition to sweets, it brings master classes, quests and photo shoots to children.
«Rinat Akhmetov – Children» is the largest traditional New Year's promotion in the country. Over 22 years, this initiative has reached more than 1 million children.
As GMK Center reported earlier, in December, Metinvest handed over 200,000 hryvnias worth of medicines to the front-line town of Avdiivka. The Central City Hospital received almost 2,000 packages of various drugs. Employees of the Avdiivka Coke Chemical Plant (AKHZ) handed over aid to the medical facility. It is not the first time Avdiivka coke chemists have provided the necessary drugs to the hospital. Doctors form the necessary list of them and turn to the company for help.
Also, Donetsk region received more than 11,000 hygiene kits from the «Saving Lives project. Kryvyi Rih enterprises of Metinvest also handed over 2,900 food kits to residents of six communities neighboring the city.
---
---