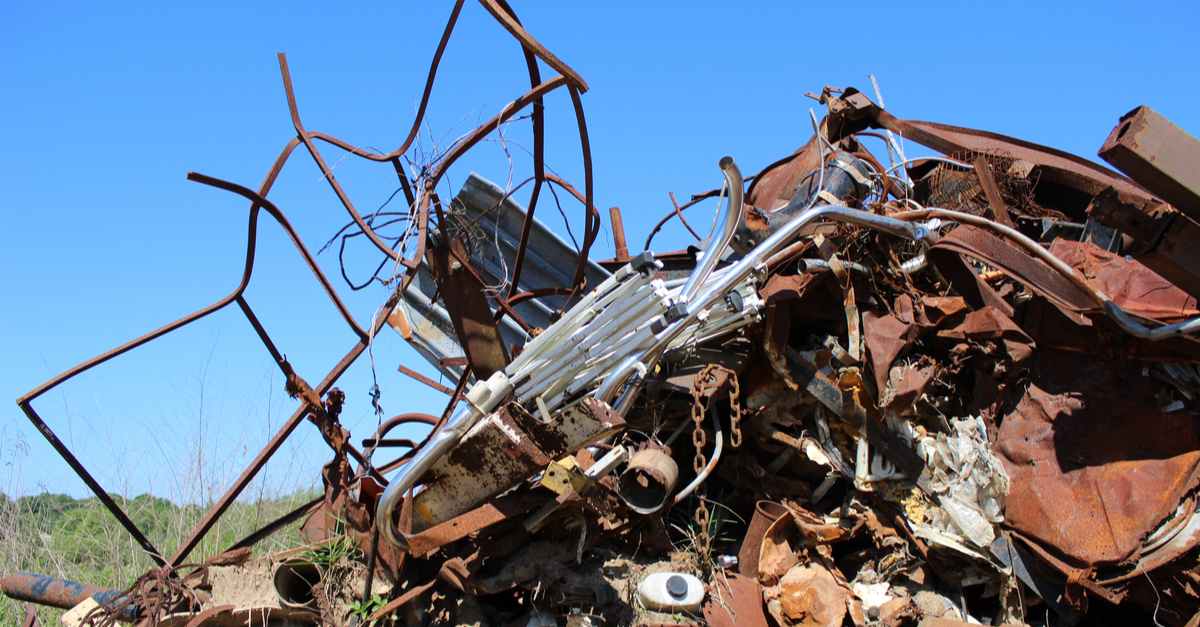 © shutterstock.com
The possible ban will not apply to exports to the EU, Great Britain and Northern Ireland, the CIS (except Russia), Israel, Canada, Montenegro and the EAEU countries
The Ministry of Economy has published a draft Resolution of the Cabinet of Ministers on a temporary ban (until the end of 2022) on exports of scrap.
The draft Resolution was published on the website of the Ministry.
It says that, taking into account international agreements, the ban will not apply to exports to the EU countries, Great Britain and Northern Ireland, the CIS (except Russia), Israel, Canada, Montenegro and the EAEU countries.
According to the Ministry of Economy, each ton of recycled scrap saves 1.5 tons of СО2, 1.4 tons of iron ore and 740 kg of coal, and requires only 1/3 of energy consumption compared to steel produced of primary raw materials.
In compliance with the financial feasibility set out in the Explanatory Note, the implementation of the Resolution will increase:
Ukraine's gross output by 2.49% (₴65 billion in monetary terms);
gross value added by 1.6%;
total exports by 5.7%;
number of jobs by about 194 thousand, including 115.9 thousand in industry;
wages of employees by 1.49% or ₴28.4 billion.
The Ministry of Economy also says the ban on scrap exports will affect the volume of steel production.
"A temporary ban on scrap exports will bring Ukraine a projected 5-million-ton hike in steel production per annum, which will increase tax revenues at all levels of government by ₴17.6 billion," reads the document.
As reported earlier, ban on scrap exports has been widely discussed in the recent months. The reason was a rapid growth in scrap exports to foreign markets due to the favorable pricing environment.
In 8M 2021, Ukraine's exports of ferrous scrap increased by a factor of 19.93 to 410.432 thousand tons y-o-y. Export revenues grew by a factor of 29.5 to $157.145 million.
Steelmaking companies as the main scrap consumers find this situation concerning. As a result, on 12 June, Ukrmetallurgprom posted an open letter to the Prime Minister of Ukraine, Denys Shmyhal, requesting to impose a temporary ban on scrap exports until the end of 2023 to maintain stable operation of domestic steel companies. Later, this initiative was publicly supported by Interpipe and ArcelorMittal.
In turn, associations of scrap collectors opposed the initiative. UAVtormet insists on an objective examination of the ban's implications for the scrap collection market. The Association claims that a 23.6% growth in shipments of scrap to Ukrainian steelmaking companies has been recorded in 8M, while their needs have been 2.7% oversatisfied.
Over the past few years, Ukraine has been applying a scrap export duty of €58/t. In May 2021, President of Ukraine, Volodymyr Zelenskyi, signed the Law No. 1419-IX to extend the applicable scrap export duty for another five years, until 15 September 2026.
---
---